MAKATI, Philippines – City Garden Grand Hotel, newest 4-star property of the City Garden Hotels Group invites guests to experience a gourmet buffet at the newly-opened outlet Spice Café.
Take advantage of an extraordinary dining experience with a special rate of P692, that's 30% off regular rate on lunch buffet, for the entire month of July!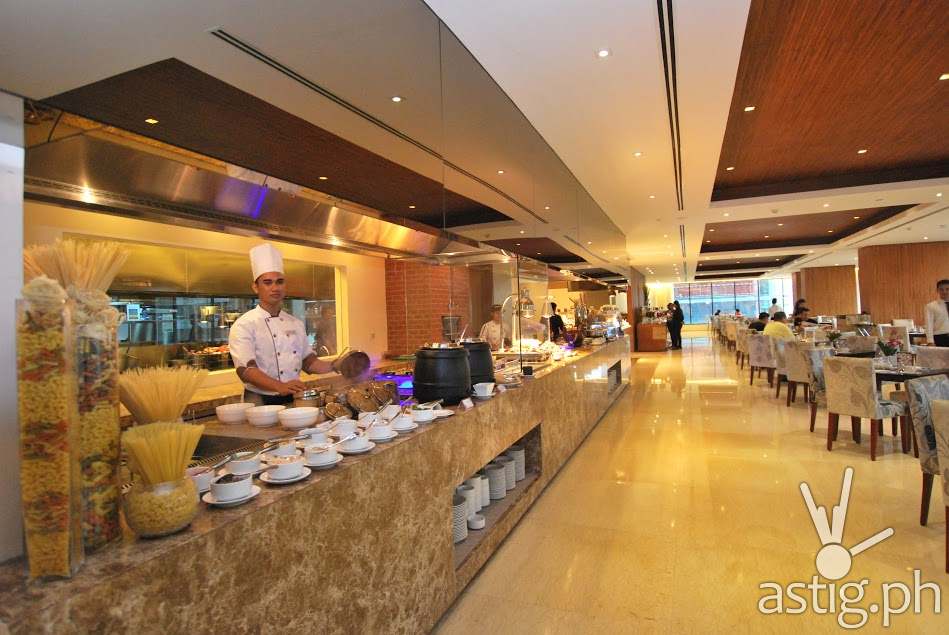 The offerings at the buffet include an exciting line-up of Asian and Continental cuisines. Starters include an expansive cheese selection with choices of Parmesan, Cheddar, Mozzarella, Sliced Cheese, Quick-melt, Cheddar, Cream Cheese, Brie, Edam, Camembert, to be paired with Grapes, Walnuts, and Olives.
Guests can choose from salad staples such as Waldorf and Thai Chicken salads or toss their own greens with specialty house dressings. The hors d'oeuvres and cold cuts selections include Stuffed Chicken Roulade, Fish Terrine, Lyoner Ham, Salami, Mortadella, Peperoni Lyoner, and Carrot Lyoner.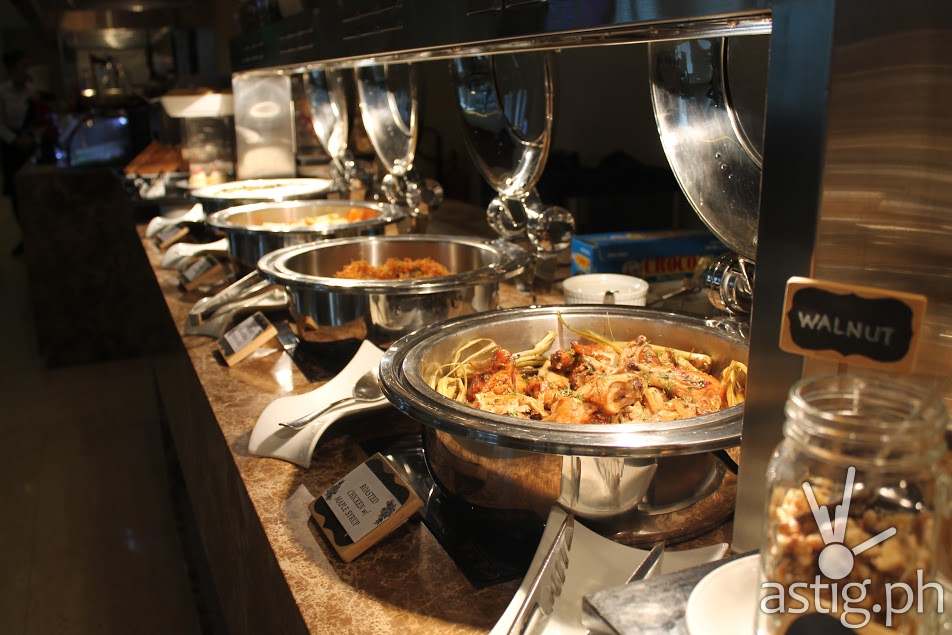 While it is tempting to fill up on the starters, the buffet's mains present a prime line-up to tempt the taste buds. Among the specialties of the house are Braised Beef Caldereta, Grilled Pork Loin with Onion Chutney, Roasted Chicken with Maple Gravy and Pan Seared Dory with Salsa.
For a wider sense of the international experience, there are also several stations that are dedicated to serving specific Asian and Continental cuisines. The Chinese station offers freshly-made dim sum choices such as the popular siomai, siopao, and vegetable dumplings, along with piping-hot noodle soups.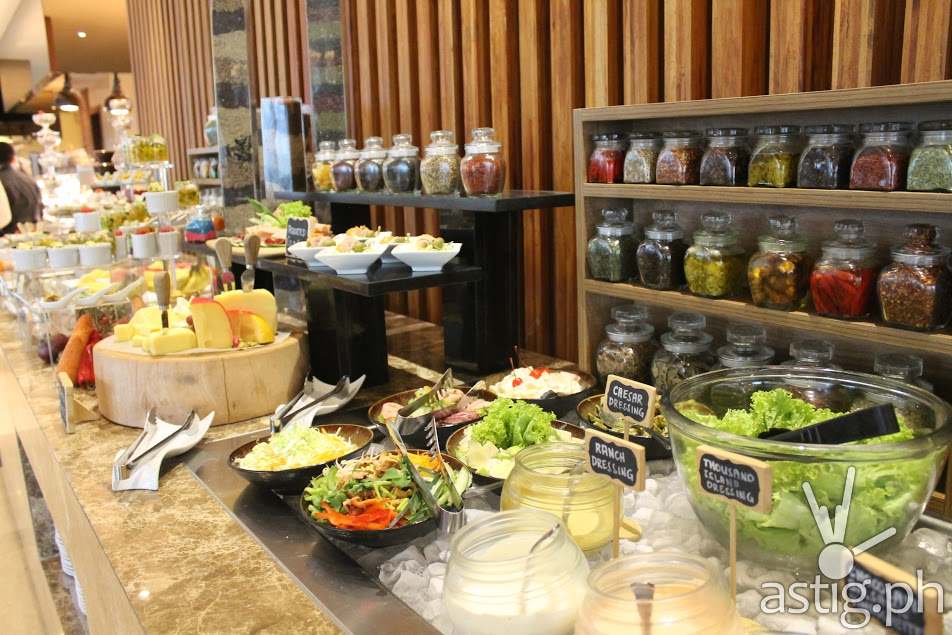 Those craving for Japanese food can take their pick from the station that offers hand-rolled sushi and maki, with crisp tempura and fresh sushi. Italian food fans will enjoy the pizza and pasta selections Meat lovers will enjoy the premium tender English Roast Beef paired with a savory Yorkshire Pudding at the Carving section and those looking for a Mediterranean flair will enjoy the a la minute Chicken Shawarma from the Middle Eastern station.
Through all these, one must remember to make room for dessert, as there is a lovely array of sweets at Spice. A Crepe station allows diners to choose their own fun fruity fillings, to be topped with a dollop of whipped cream.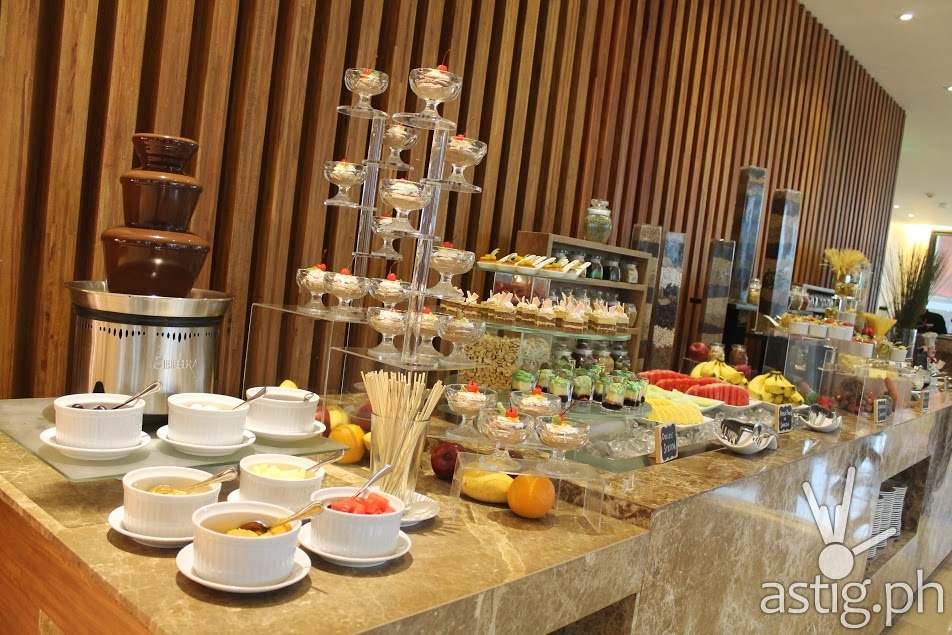 The chocolate fountain pours premium melted goodness over fruits, mallows, cookies, and brownies, while other options include a rich pudding and a cool mango float along with fresh fruits of the season.
The buffet items are expertly prepared by the hotel's Culinary Team headed by Executive Chef Dennis Peralta, whose experience includes heading the world-class Maxim's Restaurant at the New World Hotel. With an expansive experience in global cuisine, it is his vision to make City Garden Grand Hotel as one of the best hotels to wine and dine in the city.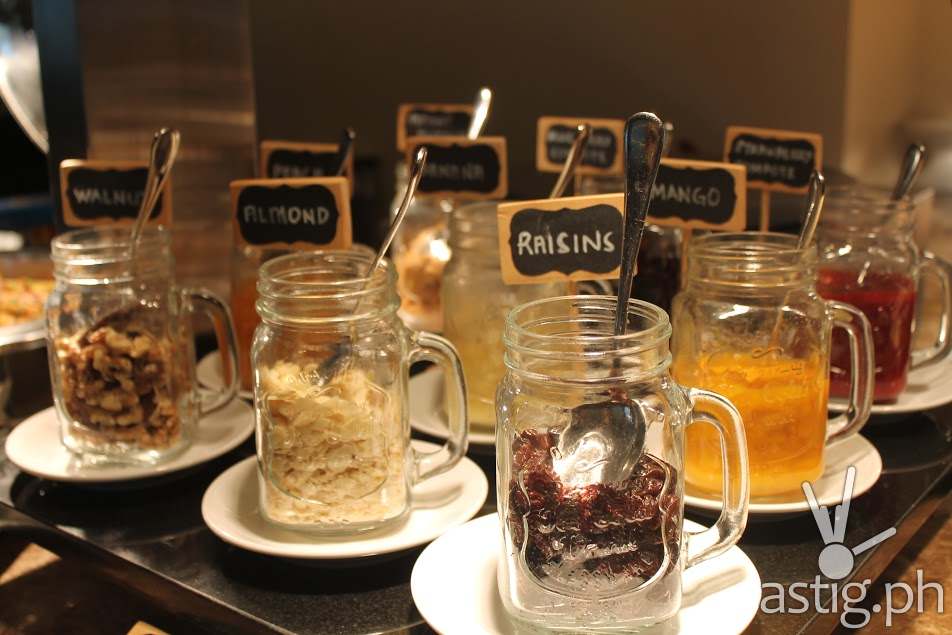 The restaurant is ideally located at the 7th floor of City Garden Grand Hotel, its approximate 300 sqm size can accommodate up to 120 guests. The beautiful fusion of food and relaxing ambience, the neutral tones of wood and stone combined offers a comforting dining experience for guests who want to enjoy good food with family and friends.
Open daily from 6:00 a.m.-4:00 p.m., Spice Cafe offers breakfast and lunch buffet and an irresistible a la carte menu. The 30% discount on lunch buffet is good Mondays thru Sundays until July 30, 2015.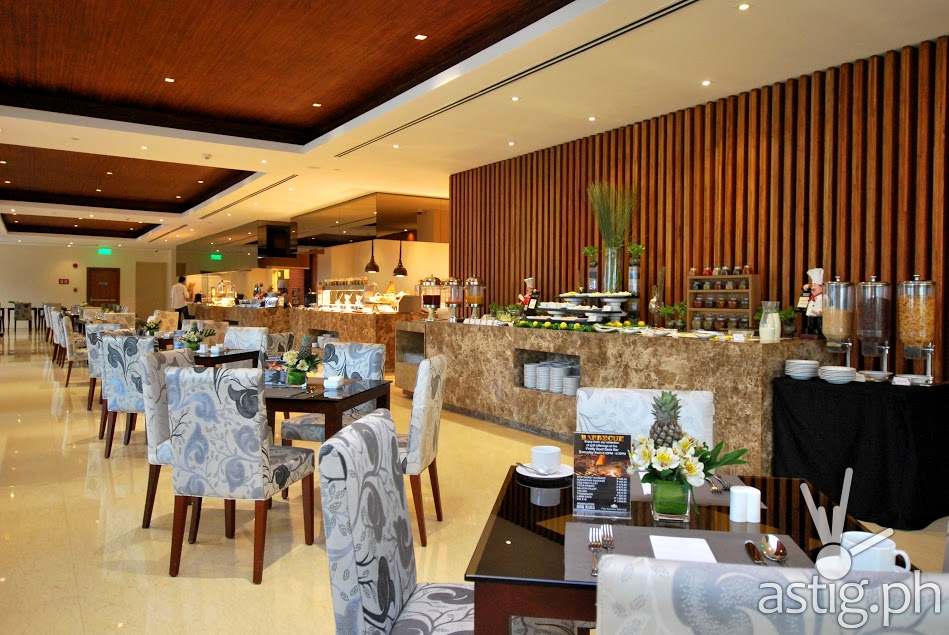 To know more about City Garden Grand and its appealing promotions, visit www.citygardengrandhotel.com or call +63 2 888 8181 follow @citygardengrand in twitter, Instagram and Facebook .