People nowadays are gradually making wise decisions to start having a "Financial Free" life against debt and loss by means of availing a life insurance to protect themselves. But getting a life protection is not easy for some for it has been perceived as difficult and tedious. Some people are are turned off with all the hard selling approach of some insurance agents, too much requirements, and countless meetups just to avail an insurance policy.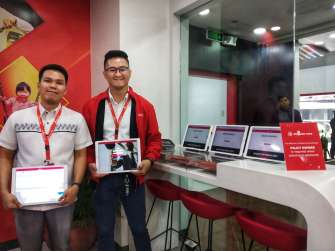 With the demands for efficiency, effective, and fast transactions within insurance industry, Philam Life has continued to enhance digital innovations to serve its customers better with the help of their financial advisors and their new technological way of doing need-based customer service.
Philam Life's Digital Methods Made Customer Service Easy
With these changes Philam Life made towards better customer service, here are the newest innovation that you can look forward with them:
1. Updated Website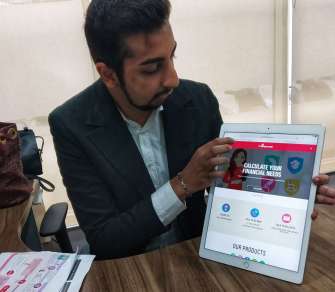 With customer centricity at the core of its design, Philam Life's website serves as the entry point to learn about the company's different product offerings. Easy to navigate, intuitive, and Comprehensive, this platform makes learning about insurance  uncomplicated.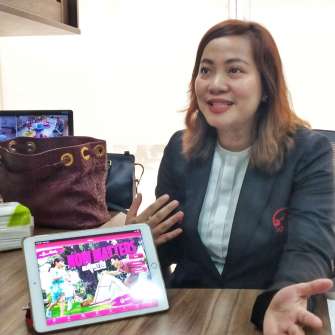 2. Need-based Insurance Selling
Understanding the different products and features becomes painless, as they are highlighted via product categories, through relatable key moments in the customer's life. A self-help financial calculator is also readily available, empowering customers to quickły assess their needs, and effectively capturing the interest by leading them to submit their contact details.
3. NEW Philam Life's iPoS for Better Client Servicing
Customers who signify interest in a policy and meet up with Financial Advisors are introduced to Philam Life's iPoS, acronym for the interactive point of sale system that helps them facilitate the selling process. This state-of-the-art iPad-based digital platfom is the only fully functional digital end to end selling tool in the local life insurance industry. It makes the buying process seamless and convenient for both the customer and Financial Advisor by collecting the necessary information needed to generate a policy proposal instantly, and close the sale immediately.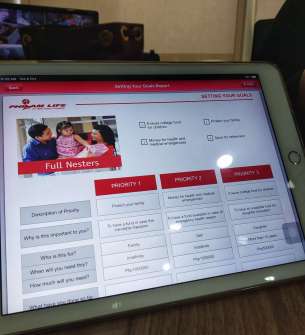 iPoS puts the customers need at the center of the buying process by ensuring that the product being soid is based on careful assessment of their financial goals and priorities, as well as their risk profile. Getting an insurance policy then becomes a more meaningful conversation on financial goals where the customer comes out with clanty of purpose, as opposed to a crash course of insurance terms and processes Once a proposal has been generated, and the customer has signified confimation to purchase, he can just sign off directly on the iPad, pay via credit card or arange
through auto-debit, and he will receive the e-receipt and e-contract immediately via email.
4. Strong Partnership between Financial Advisors and Clients
The relationship between Financial Advisor and customer continues even after the purchase of the policy, with iServe, Philam Life's digital customer service platform that enables its 8,000 Financial Advisors to perform various functions that would normally necessitate going to the Customer Service Centers (CSC).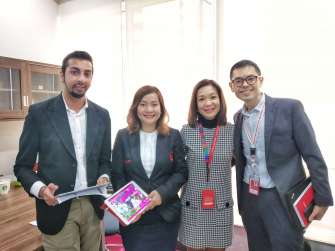 iServe enables Financial Advisors to be self-sufficient in servicing the needs of customers, cuting down waiting time and reducing the need to go to the CSCs by allowing them to perform various transactions such as receive payments (including through credit card), submission of requests, changes in details, and process claims, among others.
5. No More Complicated Policy Reviews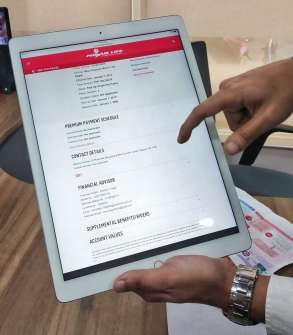 For the more self-sufficient and independent customers who want to access their details and perform transactions by themselves (such as view policy details, view billing notices and other relevant notices, view the value of their investments, manage portfolio, request for assistance and update their contact information), another online portal, ePlan, is made available 24/7 anytime, anywhere.
Take Advantage of Philam Vitality Perks and Benefits
Another digital breakthrough that allows Philam Life to continuously engage its customers is Philam Vitality, its science-backed wellness program that incentivizes members with rewards for knowing and improving their health. Through the Philam Vitality app, the company is able to continue engaging the customer even after the policy is served and before it matures or a claim is made.
Know more about Philam Life by visiting their website at philamlife.com, Facebook page at
https://www.facebook.com/PhilamLifeAI, email at [email protected] or call (02)528-2000