TraXion's charitable crowdfunding service  GavaGives  has signed a partnership with Coins.ph, Southeast Asia's leading digital wallet app to empower the unbanked sector in donating to charitable causes online.
Similar to TraXion, Coins.ph primarily delivers financial services over mobile to more than 300 million unbanked people in Southeast Asia, enabling them to make cash deposits and withdrawals at more than 10 thousand participating retail locations. Other services include bill payments, mobile top-ups and remittances. It also grants access to online shopping at over 100 thousand retailers that accept digital currency.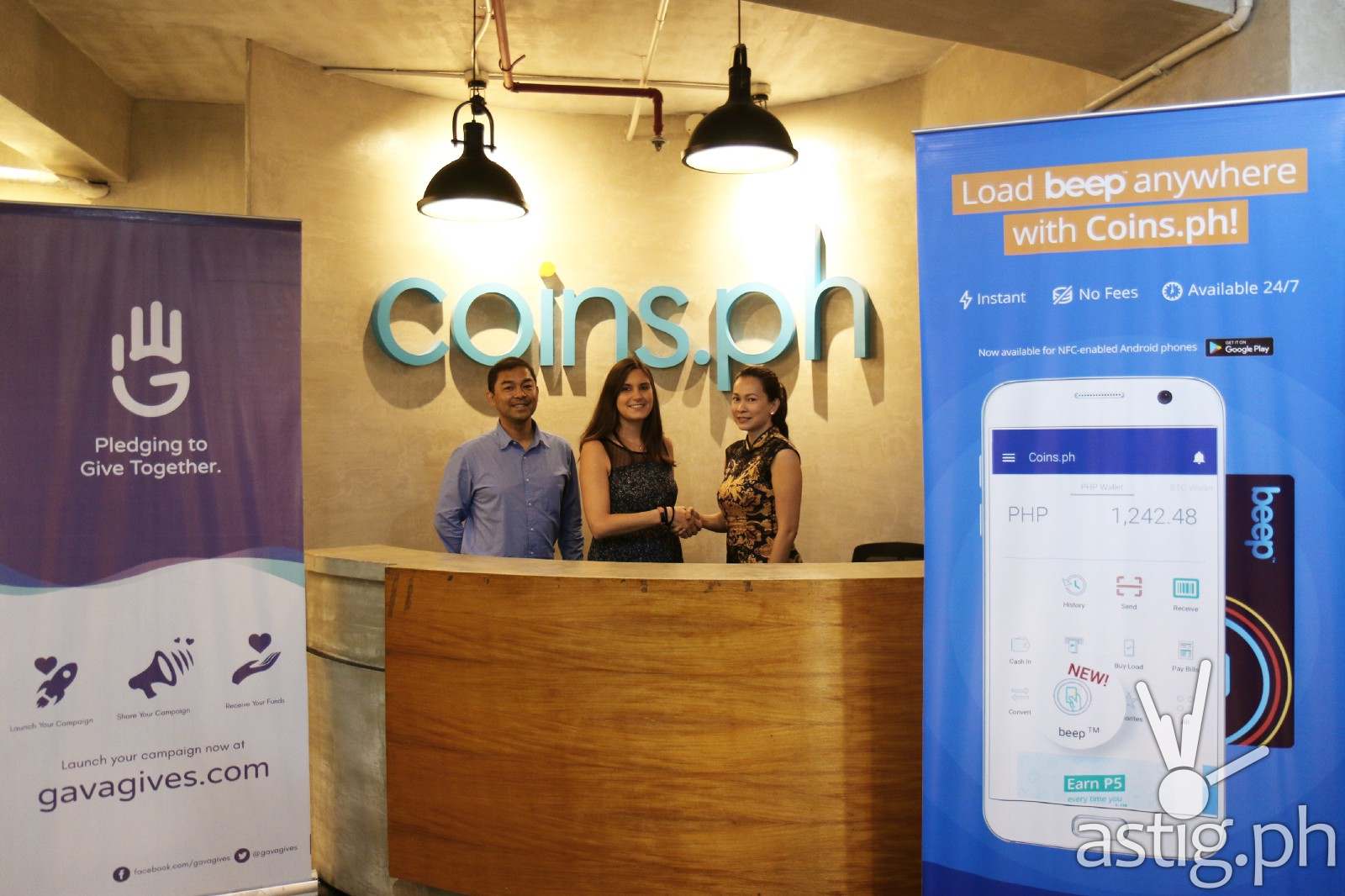 Jojy Azurin (TraXion's Head of Business Strategy), Maria Gaitanidou (Compliance Officer of Coins.ph) and Ann Cuisia (TraXion's CEO)

With the partnership, Coins.ph users who wanted to donate can open their Coins.ph app then can go to Bills Payment and look for the Donate section. This section houses GavaGives' reputable NGO partners that anyone can support.
GavaGives has over 120 NGO partners, and has helped raise over $1 million USD for various causes in just the past year alone. All donors on GavaGives are automatically given a "reputation score" via blockchain smart contracts, with the highest-performing ones gaining prominence on the site. Through GavaGive's data-sharing deal with Coins.ph, making charitable donations will now be just as easy as it is with the TraXion wallet.
But the real value is not just ease of use. It's trust. Because the NGOs are all ranked on a blockchain database, there is finally true transparency in charitable donations. This means that money can be donated with the full knowledge of where it is going and how it is being used. This is huge. Traditionally, charities have been far too open to fraud abuse, with almost half of all fraud cases going unreported for fear of losing future donations.
"Charity fraud is not only about NGOs losing donations. It has massive knock-on effects in terms of creating public distrust toward charities, resulting in greatly reduced donations overall. Meaning the needy lose out on assistance that would otherwise come to them if corruption did not exist. We aim to end that," said TraXion CEO Ann Cuisa.
"TraXion envisions a future free from charity fraud. And we're giving a big shout out to Coins.ph for also embracing this goal," Cuisia added.
Find out more about Coins.ph and GavaGives on their respective websites. For more information about TraXion and our upcoming token crowdsale, please visit traxion.tech.
[zombify_post]