MANILA, Philippines — Google Philippines awarded the #CyberBully404 campaign top prize in its Web Rangers "Search for Online Heroes" program launched in March to empower teenagers to keep the Internet safe from cyberbullies.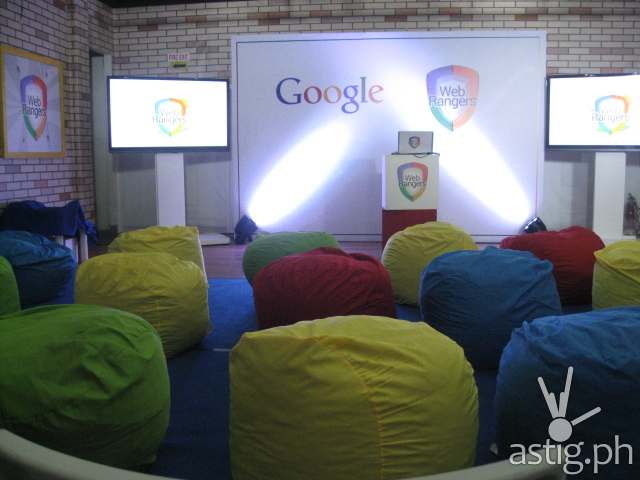 Out of the 300 students who joined Google's call for web rangers campaign, 61 stood out among the rest.
As refreshed by Helena Lersch of Google Asia-Pacific, after a whole day of seminar and training, 61 web rangers were grouped into 12.  She knew that everyone had had late nights and longer days for meetings, brainstorming, and activities with one goal in mind – to contribute to the goal of keeping everyone aware of cyberbullying and how to stop it. Thus, everyone is worthy to be called web rangers.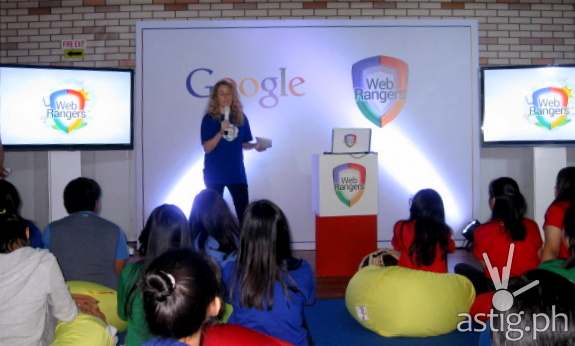 The Web Rangers campaign by Hyun Ju Song (De La Salle Santiago Zobel), Adj Regidor (Enderun College), Reanna Noel (Miriam College High School), Bea Aquino (Miriam College High School), and Haedric Daguman (St. John of Beverley School), stood out among 12 anti-cyberbullying campaigns submitted.
The teens produced a social experiment video where they gave random teenagers a set of cards with insulting words printed on them, which they were then asked to give to others within the day. None of the participants gave away any of the cards because they thought they were demeaning and hurtful. The video ends with its key message, "If you can't say it in person, why would you do it online?" It also gave a QR code that viewers can scan to make a person smile. The QR code generates a positive message from "cyberpolice" which can be sent to anyone to "brighten their day".
The group took on this campaign initiative believing it would be an opportunity for their team, and the people that they tapped, to learn from the social experiment. They said that they felt the theme and the content would resonate greatly with their peers and would most likely be shared by viewers, which will help spread the message easily.
Aside from the video, the teens also encouraged people to share their thoughts on cyberbullying by tagging @cyberbully404 on Instagram and Twitter and by using the hashtag #cyberbully404. '404' is an error message displayed by a browser indicating that a web page cannot be found.
Here's the winning team's campaign, #CyberBully404:
Google created the Web Rangers program in search of online heroes they can train to be a good influence to their peers. They held a workshop last July with partner agencies National Youth Commission and DM9 JaymeSyfu to train teenagers, aged 14-21, to create effective campaigns to make the Internet a safe environment for fellow youth. Sixty teenagers out of more than 300 applicants were chosen as Web Rangers and ventured into coming up with campaigns to influence their peers to help stop cyberbullying and spread positivity on the web.
"We want to show the youth that they can be online heroes with the super power to make the Internet a better place by simply being a positive presence on the Internet. We are very pleased that all the campaigns submitted had different creative approaches on how cyberbullying can be addressed proactively," shares Gail Tan, Google Philippines Head of Communication and Public Affairs.
The winning group will visit the Google regional office in Singapore to present their campaign to Google executives.
Before its launch here in the Philippines, the Web Rangers program had been successfully executed in other countries including New Zealand, Israel and India.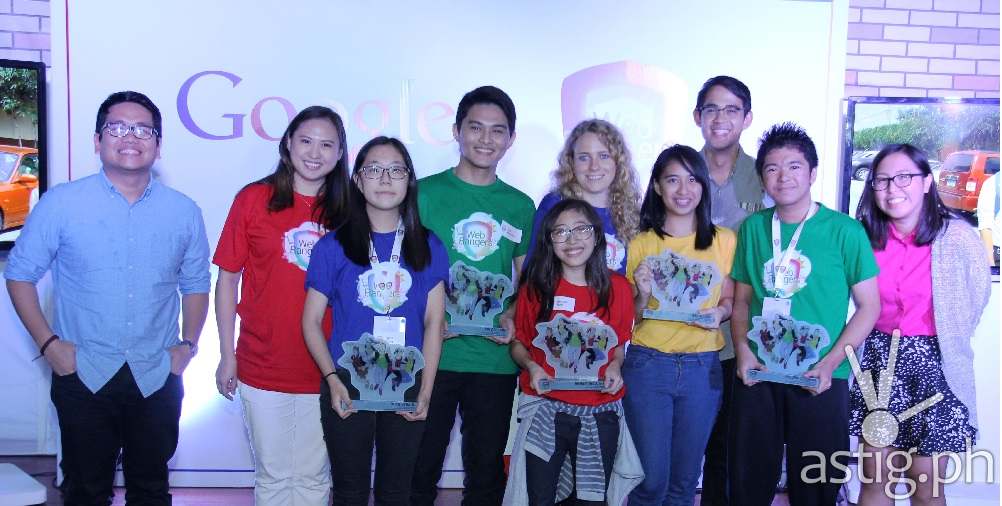 Google Philippines awards the top prize in its Web Rangers "Search for Online Heroes" program to #CyberBully404.
(L-R Gian Nealega, DM9 JaymeSyfu; Gail Tan, Google Philippines Head of Communications and Public Affairs; Web Rangers campaign winners Hyun Ju Song, Adj Regidor, Reanna Noel, Bea Aquino and Haedrick Daguman; Helena Lersch, Google Public Policy and Government Relations; NYC Chairperson Gio Tingson; Alexis Bisuna, DM9 JaymeSyfu