With the pandemic raging in the Philippines for nearly five months now, many marginalized communities are having difficulty with making ends meet in this critical situation. In a time when anxiety is rife, it is more important than ever to be in camaraderie with our fellow man and extend a helping hand to people in need.
In line with this, the UP Manila Chorale, in partnership with the Save Our Schools Network, presents "Daluyong: Pagsulong sa Alon ng Panahon", a beneficiary video series, on July 27 – 31, 2020.
The week-long event is a celebration of the group's 28 years of choral excellence and it will culminate with the never-before-seen footage of the UP Manila Chorale's performances in the 2nd Tokyo International Choir Competition last July 2019.
Proceeds from the fundraiser shall be donated to indigenous students taking refuge in Davao City and Diliman, Quezon City since the start of the pandemic.
You can donate through the following channels:
GCASH
John Pierre Ubales
09150554651
BPI
Patricia Llavore
3529320913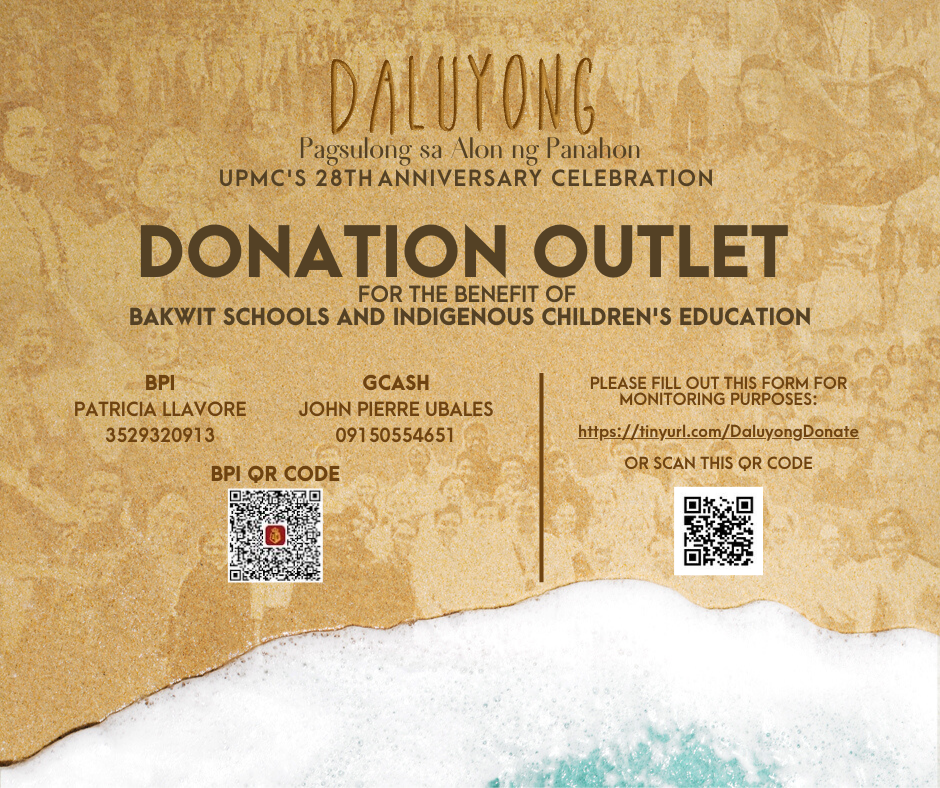 For further inquiries, you may contact Nicole Thinne Torres at 09274183832 or email us at upmchorale at gmail.com.
It is only with cherishing the legacy of the past can we move forward to the future in solidarity with humanity. Music has proven its power in uniting people all over the world. It serves not only as entertainment but also as a platform for helping in whatever way we can.