WooooW !!!
#DaniGirlMNL press preview
Thank you for having us, TheSandboxCollective & 9 Works Theatrical
A musical indeed about Hope! (I can so relate!)
Directed by Toff de Venecia 
#TheBigC
#HopeWins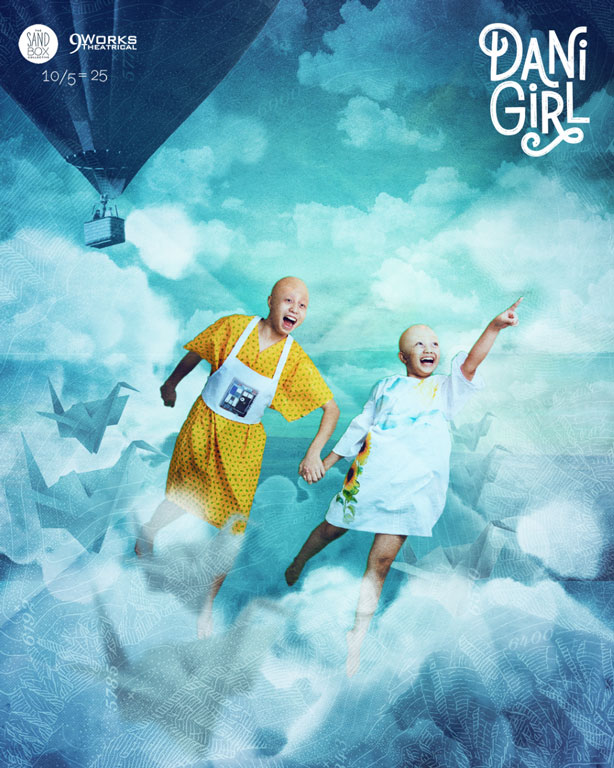 Your stunning world class performance simply blew me away, Dani Girl aka Felicity Kyle Napuli and how your tandem blended so well with Daniel Drilon's (who's grown lots taller from last I saw you at REP) geeky yet endearing Marty, in between happy adventurous and emotionally sad play with fave stuff friend Mr Fritz and imaginary moments with guardian angel Raph.
Hooray to Star Wars, Star Trek, Indiana Jones classics!
The Katherine Lyon in Pamela Imperial's portrayal is truly heartfelt as a mother trying to be hopeful strong and spiritual for her ailing daughter.
And I lost count with all the different characters you brought out, Juliene Mendoza Simply brilliant! and my favorite as I've told you was the Senyor Chikkano! 😁😁😁
With book and lyrics by Christopher Dimond, and music by Michael Kooman, the song's messages will really tug your hearts to pieces.
Special shout out to Musical Director Ejay Yatco
Always magical in all prod shows.
And who would not be impressed with the Tunnel of Life which became the centerpiece of Dani's struggle in finding out Why Cancer? And her desire to directly ask God or Jesus the curious question where what she wanted was to get her hair back after chemo sessions.
Thanks to adventure partner Marty they almost made it on first try but further on, find out if both made it to "outer space" Heaven?
Now follow that Bear!
<3 
<3 
<3
Toff de Venecia
Anna Santamaria
Santi Santamaria
Myka Cue
"Dani Girl: A Musical About Hope" will go on stage Aug. 10-Sept. 1 weekends at the Carlos P. Romulo Auditorium, RCBC Plaza, Makati City.
Tickets thru: www.ticketworld.com.ph