PHILIPPINES – Let's face it, sex is one thing that is essential in every relationship. For married couples and to those who are in a relationship, sexual intimacy is a must, and the feeling of being satisfied for both couples leads to a happy relationship.
But what about couples who are not satisfied with their partner? This topic is something that makes one uncomfortable for some, especially for men who can't please their partners well because of premature ejaculation. Those who are suffering from premature ejaculation are embarrassed to talk about it in public, not knowing what to do when in this kind of situation.
What causes Premature ejaculation?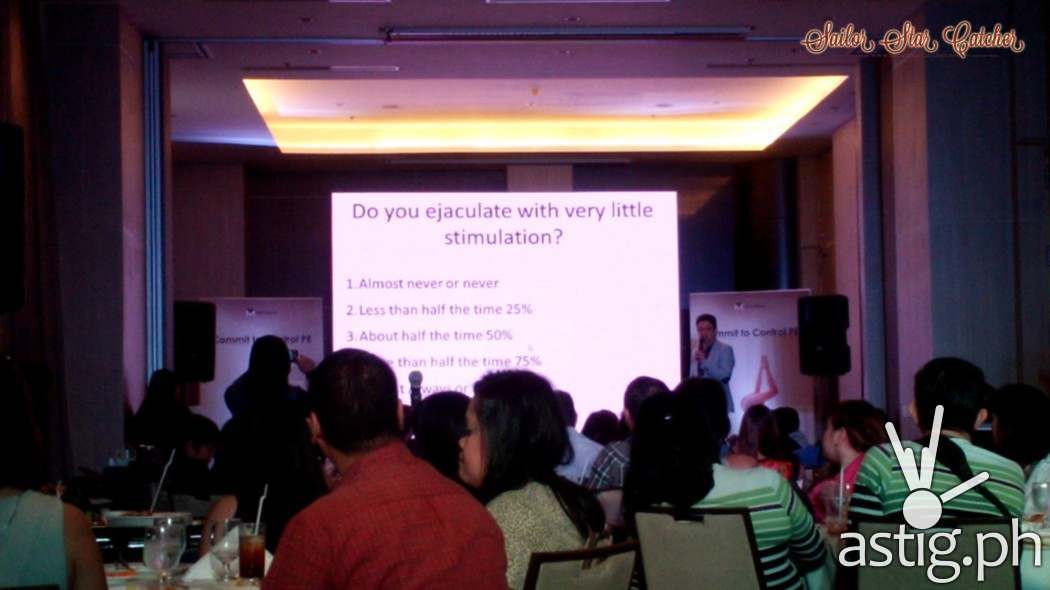 Premature ejaculation occurs when a man ejaculates just before the man wishes. This makes both partners (men and women) unsatisfied during sex, for women not achieving orgasm because men releases semen earlier than usual. PE (Premature Ejaculation) occurs when men is having sex for the first time, or in their old age.
It is said that PE is purely psychological. But in the recent study, it is said that it is associated with serotonin signals in the brain that controls the ejaculation of the penis.
Having PE can cause so many things for both males and their partners: low self-confidence, anxiety, feelings of shame and loss of sexual intimacy. As for their partners, it can affect their sex life overall and their relationship as a couple.
How to know of you're experiencing PE?
Premature ejaculation can be diagnosed with the use of the Premature Ejaculation Diagnostic Tool PEDT. The said tool can be seen on www.ControlPE.ph. If a guy thinks he's having PE, it's best to consult a physician for thorough examination.
Is there any cure for PE?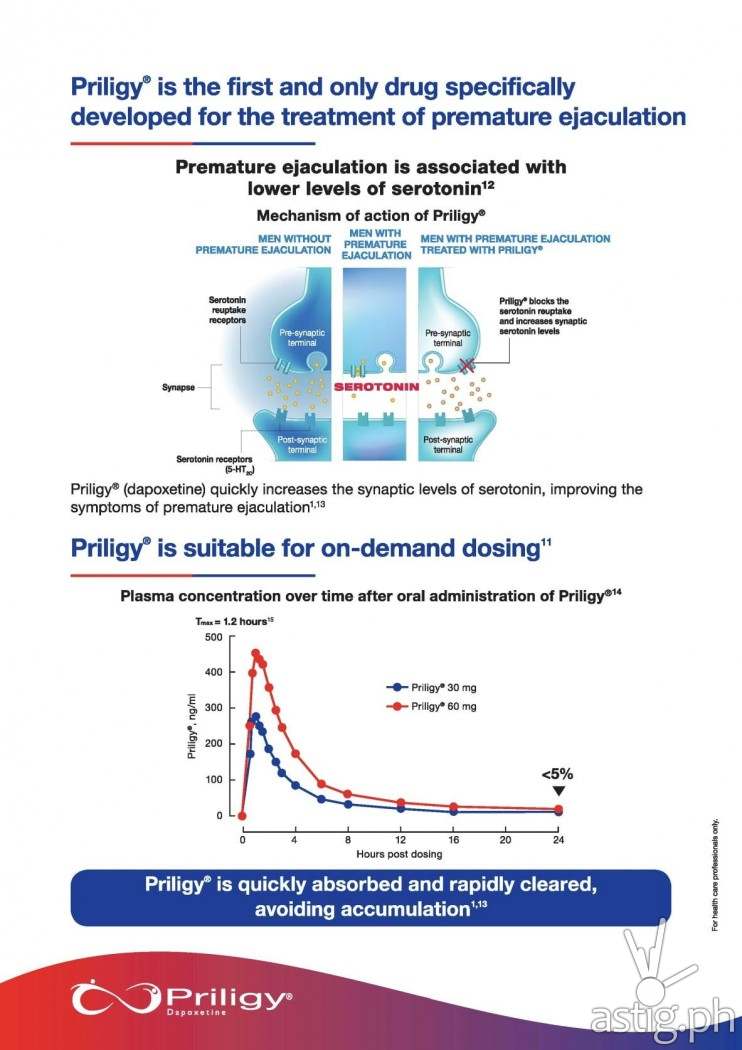 Dapoxetine is the first and only prescription drug that developed to prevent PE. It is known to improve all measures of premature ejaculation and improves sexual satisfaction of the couple. It increases the synaptic levels of serotonin to improve the symptoms of premature ejaculation.
Unlike un other drugs that promises to prevent premature ejaculation, Dapoxetine is approved to be used in over 50 countries and helps to improve all forms of premature ejaculation, including control over ejaculation and sexual satisfaction of the couple.
Dosage and side effects
Dapoxetine should be taken 1-3 hours before sexual intercourse, and it is proven to work effectively on the first dose. For maximum effect, dapoxetine should be taken at least six doses or four weeks. Since Dapoxetine is a prescription medicine, intake should not be taken more than what is prescribed.