TAGUIG, Philippines – A team of three teenagers from Davao aged 18 to 19 are the winners of one year worth of unlimited trips and pocket money from Cebu Pacific.
Known collectively as Team Juanton, members Geia, Chyn, and Christian are schoolmates from Davao Christian High School. The group auditioned earlier this month for Cebu Pacific's Backpacker Challenge 2017.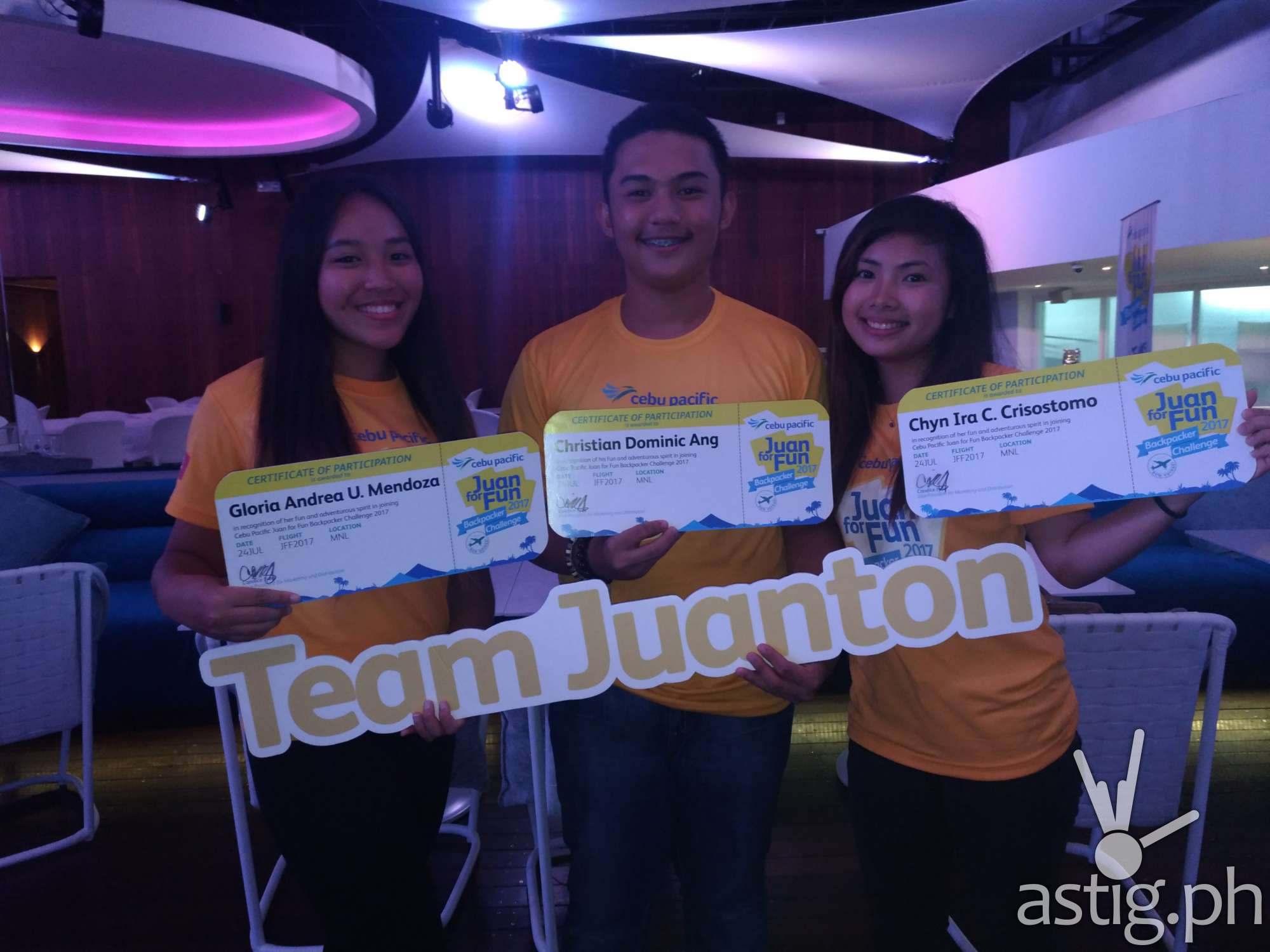 Armed with Php 40,000 pocket money, the top five teams flew around the Philippines in an attempt to create the best itinerary featuring the most beautiful places and the most amazing experiences in the Philippines.
Team Juanton used their experience, connections, and resources to highlight their trip to Dumaguete, Cebu, and Legazpi. By focusing their budget on transportation and carefully planning for the more expensive activities like scuba diving, they managed to complete the trip with 33 pesos left in their budget.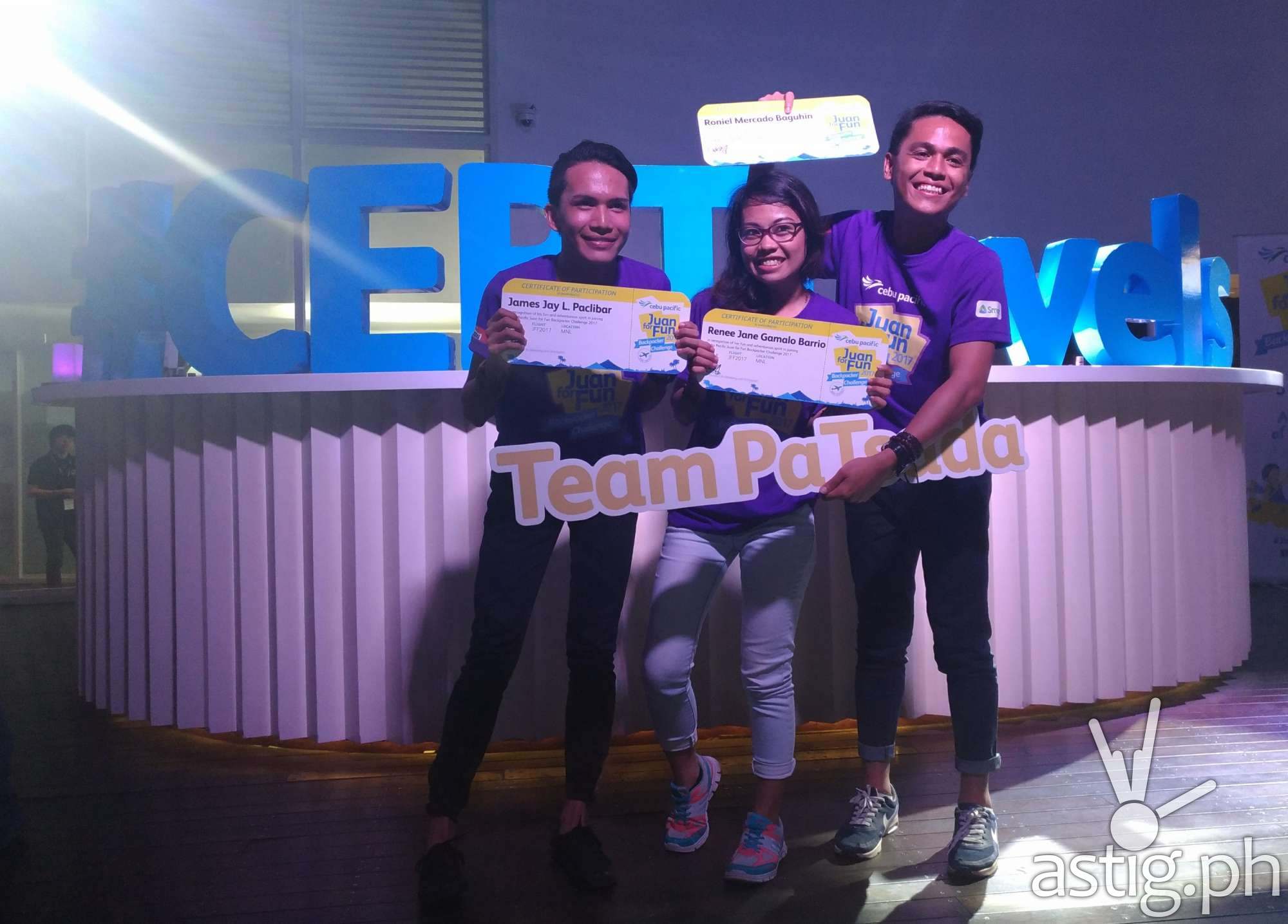 For the team, the trip to Legazpi turned out to be the most memorable. Chilling out with Mount Mayon in the background turned out to be a relaxing break from the hustle of the competition.
The competition was a fun and memorable experience for everyone, despite launching amidst perceptions that the Philippines is not safe due to security incidents that rocked Metro Manila and Mindanao earlier this year.
"In spite of all of these, the Philippines is a beautiful country," says Charo Lagamon, Director for Corporate Communications at Cebu Pacific. It is safe, peaceful, and generally a great place to travel especially for foreigners. It is the nearest tropical destination for our Asian neighbors," she adds.