The first time I saw Diana et Acteon was during Ballet Manila's Season 23 closing show DEUX  last March 10, 2019 at the Aliw Theater performed by visiting guest artist and 2018 IBC International Ballet Competition Junior Silver Medalist Hyuma Kiyosawa and newly-promoted BM Principal Dancer Jasmine Pia Dames.
They danced it so well, I immediately fell in love with the ballet piece! Considering ballerina Pia is a good dancer friend for the past three years and I have always loved the way she performs together with wonder twin Jessica Pearl!
As a bonus treat, I also got to meet fast rising danseur Hyuma Kiyosawa from Japan, who also danced to the lead of Aramica, right after Diana et Acteon.  The interval of his back to back performance was only minimal (enough for quick costume change) thanks to a brief speech by Ms. Lisa Macuja-Elizalde, and yet, the Aramica group number turned out so well that I almost stood up from my seat to shout BRAVO!!!  Hyuma is exceptionally amazing at 17 ! And obviously a few years earlier!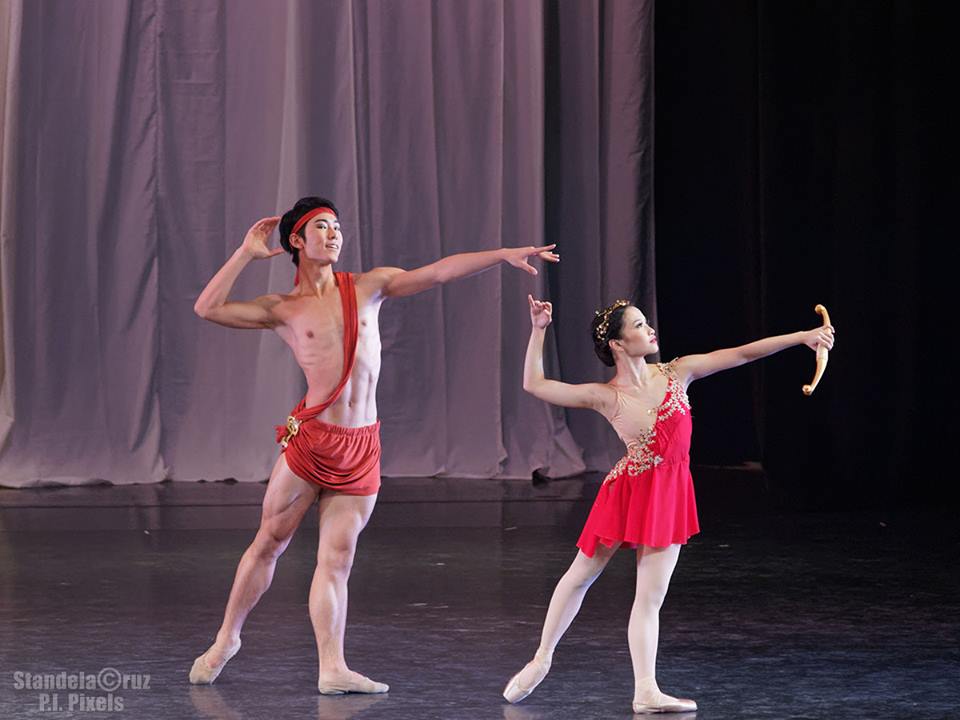 In the above beautiful photograph captured by Mr. Stan dela Cruz, Diana et Acteon is a well-loved classical ballet piece and a divertissement created for a 1935 version of La Esmeralda.
Lean, tall and charming Hyuma has performed the same piece many times (in competitions included) with different dance partners in the past few years. For Ballet Manila's DEUX, he also danced it with fellow Japanese artist, Sayaka Ishibashi on certain shows.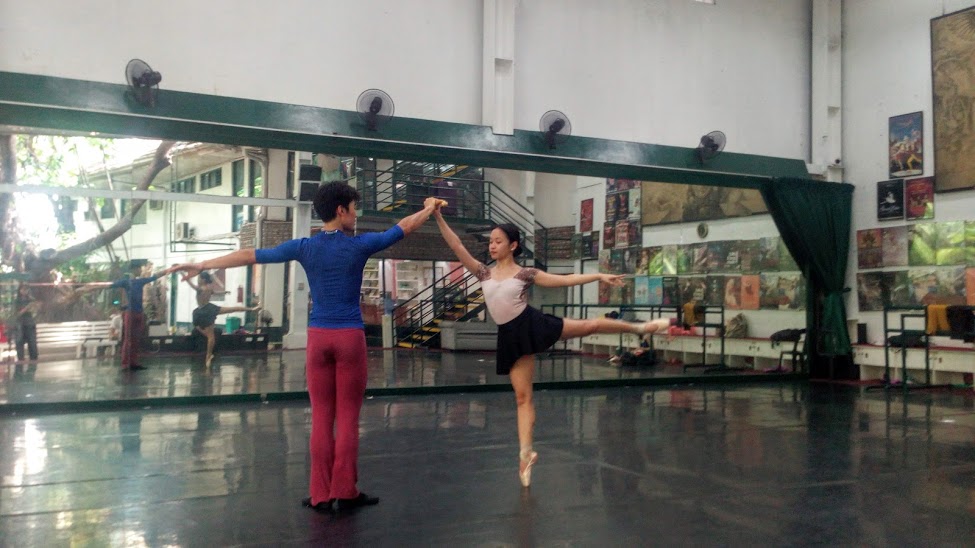 On June 16, 2019, the very same ballet piece will make it's way to the 6th Ballet Festival of Momoko Ballet Studio in Nagano (his former ballet school), as part of the festival program and as the classical number to be performed by alumni Hyuma with invited dance partner Pia, who is guesting internationally for the first time. He will also render a couple of contemporary numbers.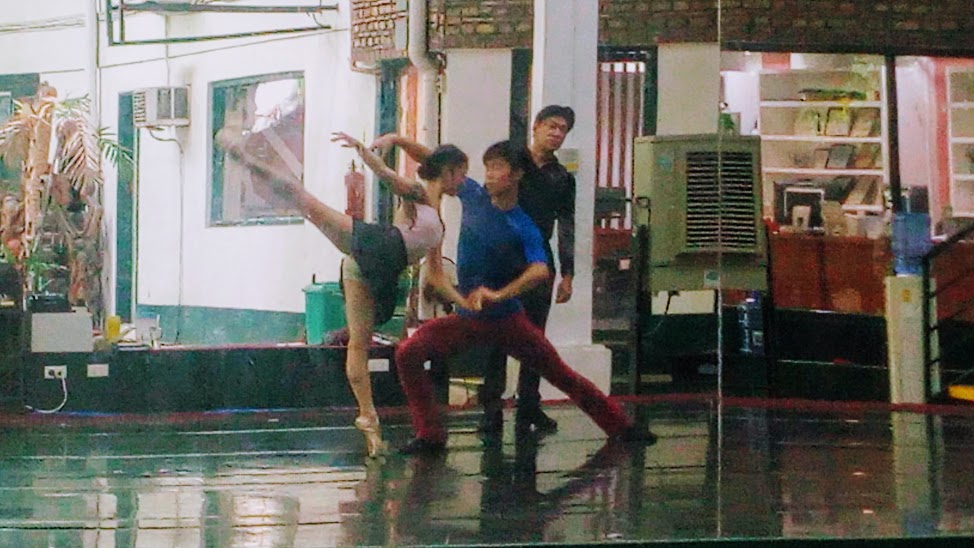 A day before flying back to his hometown of Nagano, the hardworking Hyuma was able to squeeze in a run through rehearsal of Diana with dance partner Pia, who was also busy prepping and rehearsing with fellow twin Pearl, for the upcoming 25th Silver Anniversary concert of STEPS Dance Studio, her former ballet company for the past three years before joining BM.
I managed to document this dedicated moment of our dear ballet friends.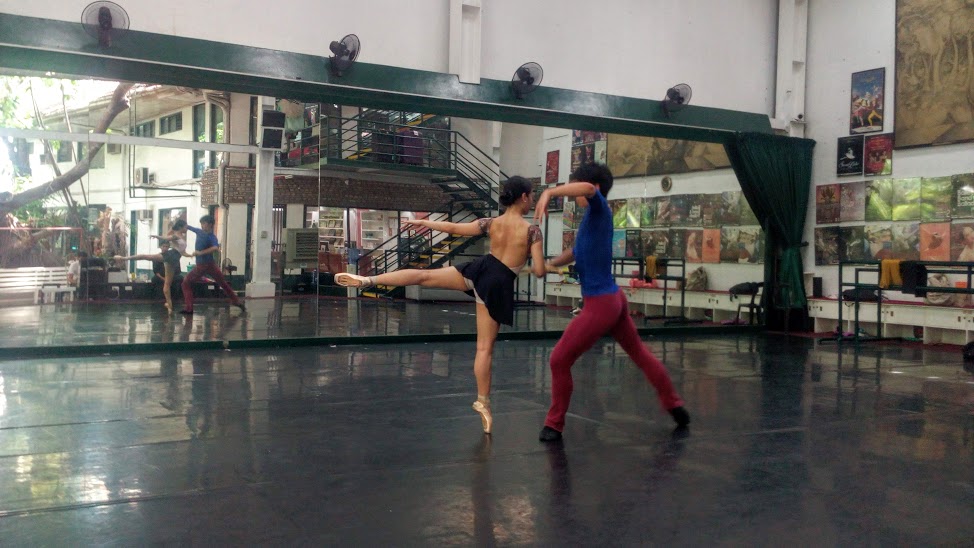 BM Co-Artistic Director Mr. Osias Barroso was on hand to supervise the rehearsal for further improvement on certain portions and movements of D & A.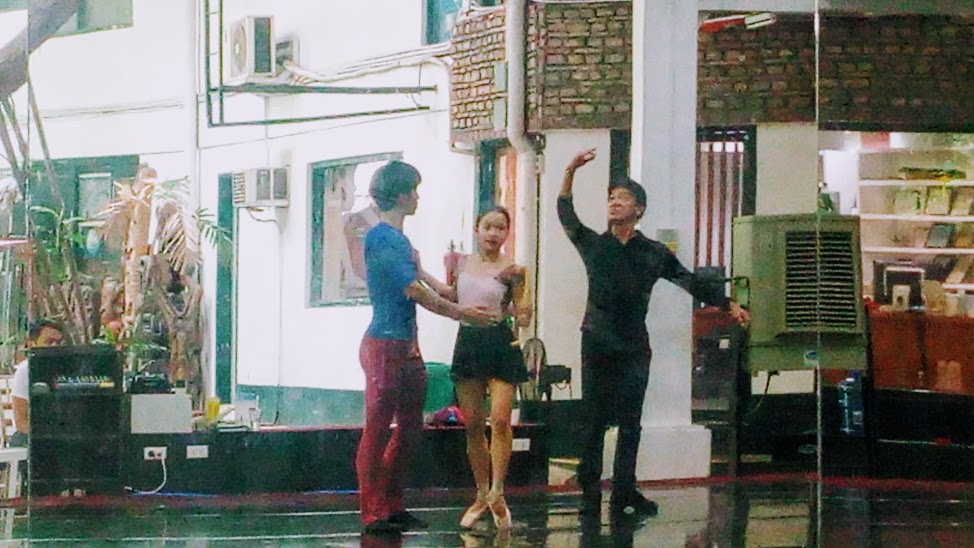 During my candid chat with them, Hyuma and Pia are both excited to be reuniting onstage to perform Diana et Acteon. And so do I! It is also Pia's first time visiting Japan, thanks to the personal invite of Hyuma. So Pia, expect touristy sight seeing of Mother Nature-friendly Nagano in between rehearsals and more after the show.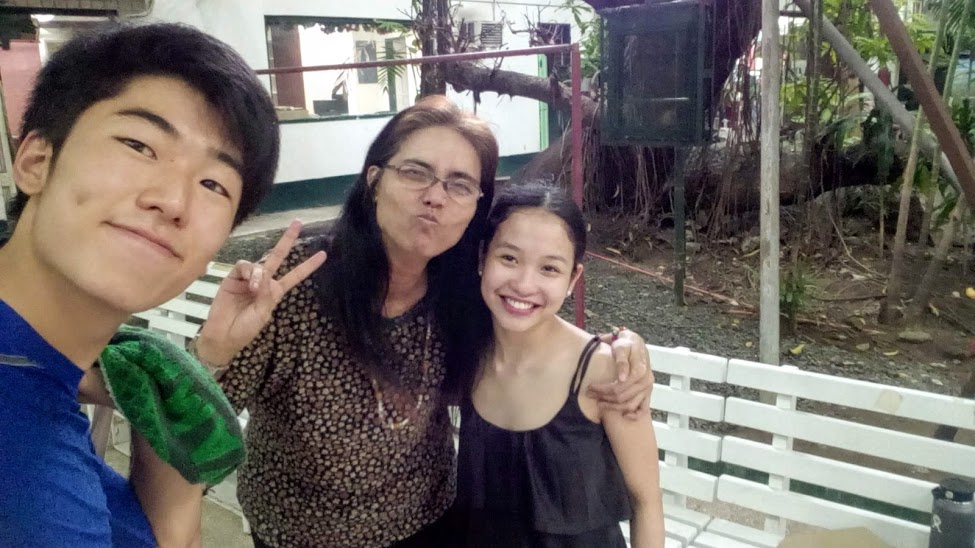 Sending all my cheers and hugs to dear Hyuma and Pia on the success of their ballet number and for a beautiful outcome of Momoko Ballet Studio's latest Ballet Festival which also falls on Father's Day!
Toi toi toi tomodachi !!!  Slay it on performance day!