MANILA, Philippines – "Will this be part of their core memory?"
This is what long-time Sun subscriber Joel Saludares asked himself when he first bought the tickets to Disney Live: Mickey's Music Festival for his children Zia, Lia and Jorelle. His children are avid Disney fans who are always glued to the screen, tirelessly watching their favorite Disney characters. But he thought that his children seeing their favorite characters "in the flesh" is something that will trump their usual on-screen Disney experience.
Disney Live: Mickey's Music Festival is the recently-concluded and Sun-supported highly-anticipated show featured a high-energy, family-style rock concert featuring more than 25 beloved Disney characters from the classic films such as Aladdin, The Little Mermaid, and Toy Story to the classics like Mickey and Minnie Mouse, Donald Duck, and Goofy. And if we are to ask the audience, the show did live up to the hype.
"It's ('Disney Live') a fun family experience, especially for the kids," said Saludares. "The children have long wanted to see an event like this and since their birthdays fall on the same month, which happens to be September, we thought this is going to be a great treat for them." He also added that the children are highly familiar with the characters of the show so when they saw the characters come to life, the kids were excited and enjoyed the entire show. "They were even dancing up and down particularly towards the end of the show."
What made the event even more memorable is the fact that they enjoyed the show all because they are Sun subscribers. "Because of Sun, we were able to get our pictures taken with Mickey and Minnie at the meet-and-greet so sabi nga namin—in reference to 'Inside Out' that we previously watched— this Sun-Disney experience will definitely be part of the children's 'core memory,' something they will cherish until they grow up," he explained.
Like the rest of all the subscribers who are grateful to Sun for giving them this chance to realize their Disney dreams, Saludares' family is also thankful. "We will most likely put our picture with Mickey and Minnie in a frame so when the kids grow up, they would see it, 'Oh that's our 3rd and 5th birthday! That was fun because we were with Mickey and Minnie!'"
Indeed, watching our favorite Disney characters on screen may be fun, but it is immeasurably more memorable and mesmerizing when we see them come alive up-close and personal. This is what Sun envisioned when it collaborated with Disney to give a one-of-a-kind experience to Filipinos by bringing the much-awaited Disney Live: Mickey's Music Festival in the Philippines.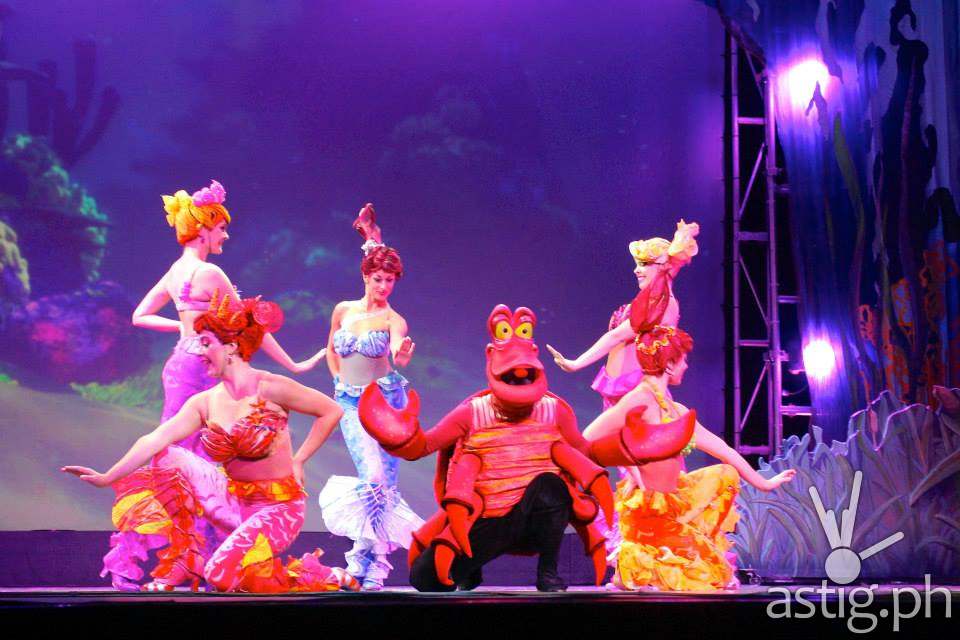 "Disney Live: Mickey's Music Festival allows everybody watching to relive their childhood Disney memories and experience the magic of Disney in a brand new light," says Sun vice president for postpaid marketing Joel Lumanlan. "And we're making this experience much more memorable as Sun brings this magical event closer to our subscribers through special promos and exclusive perks."
In fact, lucky Sun subscribers were given free tickets to the show for them & their families through an online raffle. Applicants of Sun Best-Value Postpaid Plans were also given the chance to watch the show, while audience members were given special treats at the Sun booth in the KIA theater. Selected Sun subscribers were also given a chance to meet and greet their favourite Disney characters after the show.
But the magic from Sun and Disney doesn't stop there.
Aside from "Disney Live! Mickey's Music Festival," Sun is also geared to make another Disney event much brighter via "Disney on Ice: Disney Magical Ice Festival" this December. Sun prepaid, postpaid and broadband subscribers will once again be given the chance to experience the magic of Disney in-person.
So be on the watch for future announcements and relive your childhood memories through a larger-than-life experience with Sun and Disney.