The Museum of Modern Filipino Art (MoMFA), the newest e-museum in the Philippines, is holding an art workshop and competition on January 20 at the Bataan Tourism Center in Balanga City.
Going by the theme "Diwang Pilipino", the competition aims to highlight the nobility and creativity of the Filipino spirit.
Art workshops include Plein Air, Still Life, Portraiture, and T-Shirt Printing.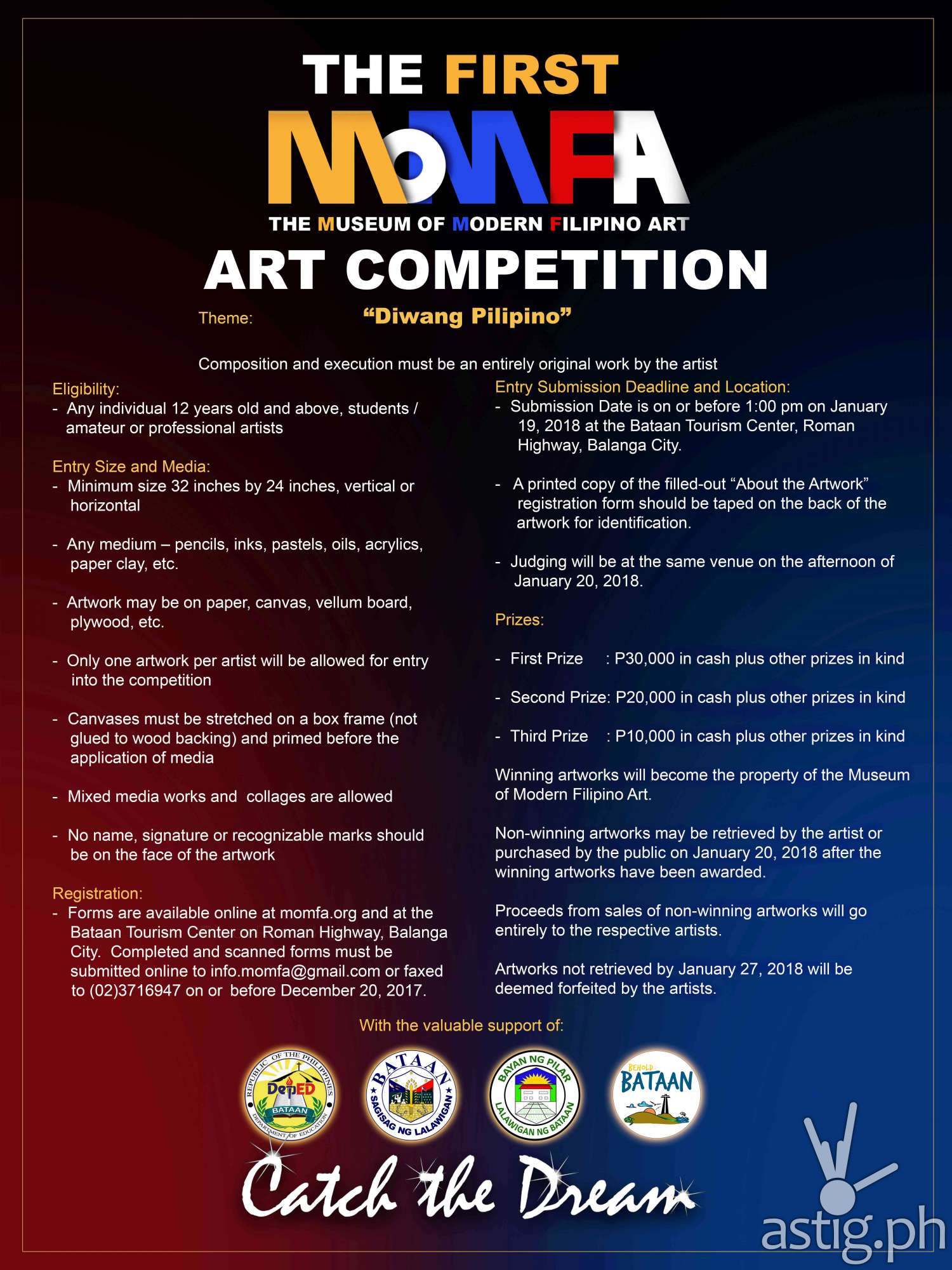 What: Diwang Pilipino
When:: art workshops: 9:00am-12:00nn January 20, 2018 / competition judging: 2pm-5pm January 20 / art exhibit: January 21-27
Where: Bataan Tourism Center, Balanga Bataan
Entrance is free!
For more details, visit www.momfa.org and FB.com/momfaph.
For more information, contact +63.917 527.6306 or e-mail info.momfa at gmail.com