After a month after unveiling it to the world, Dji is finally bringing their smallest drone to the Philippine masses. Dji Spark, is not just the company's latest drone, it's also their smallest and most important of all, their most affordable drone yet.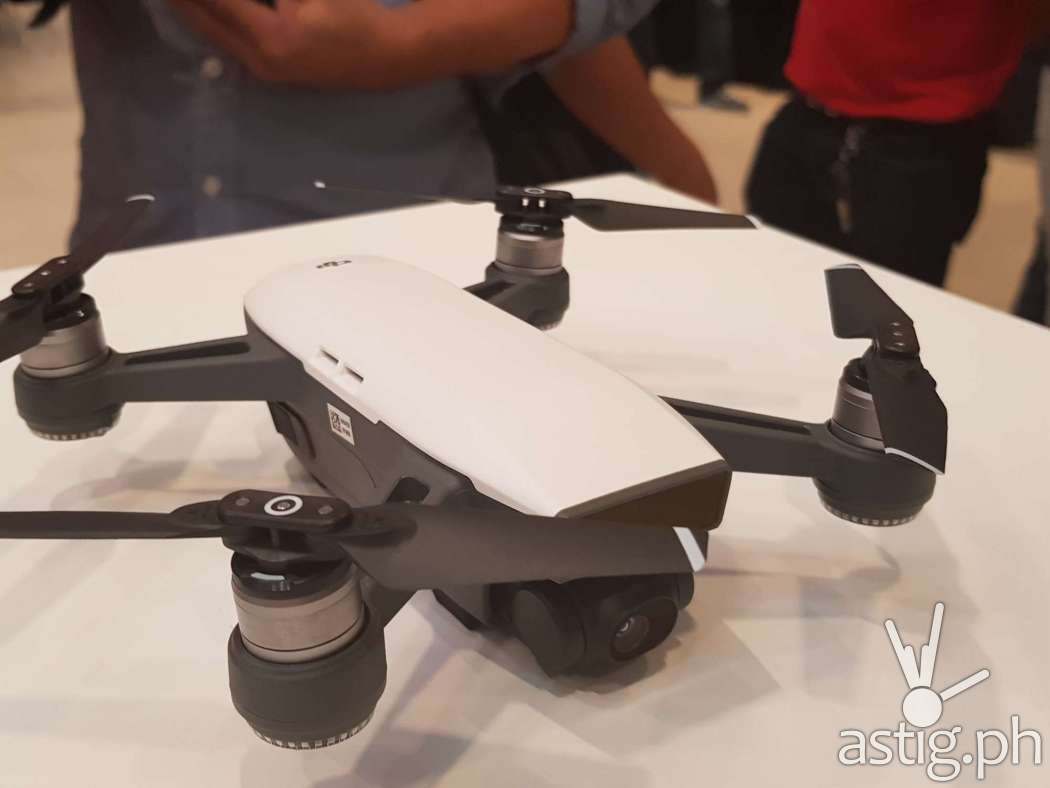 The first thing that will catch your eye is how small this drone is. At just 143 x 143 x 55 mm, this is way smaller than their already portable Dji mavic pro and is probably just as big as your average smartphone. This is a huge thing for consumers who doesn't want to bring a huge case just to bring a drone to their next out of town trip. They actually call it a selfie drone because this is their very first drone that you can turn on and use without any remote controllers or connected smartphone. All you need is to have the spark recognize your face and you're good to go. They also included new features like hand gestures to control the drone which is a first for their drone line. You can wave your hand at it to order to go far, or move your palm around to have it glide sideways. You can also have it take a photo just by making a square gesture on your face. Lastly, you can raise both of your arms up to signal it to come back. Once you placed your hand at the bottom of the drone, it will automatically land at your hand.You can still connect a phone and / or a remote controller to it for more control and features, but you need to pay extra for the remote control.
If you need more advanced features, you need to connect the spark to your smartphone via the dji go app. The app has 4 basic types of automated shots, namely, Circle, Dronie , Helix and Rocket. The Circle will simply orbit around your subject. The Helix is the same as the Circle, with the addition of increasing its altitude. The Dronie is similar to the gesture features, but with more control. Lastly, the Rocket will start at the subject's head, and it will immediately raises up to show the surroundings. If you're using the app, it will reach a maximum speed of 12 mph with a geofence of around 100 meters and a maxum 50 meters ceiling. Using the dedicated remote will significantly increase the geofence as well as its top speed thanks to its sport mode, but
that feature will disable obstacle avoidance so make sure you don't run into any walls along the way.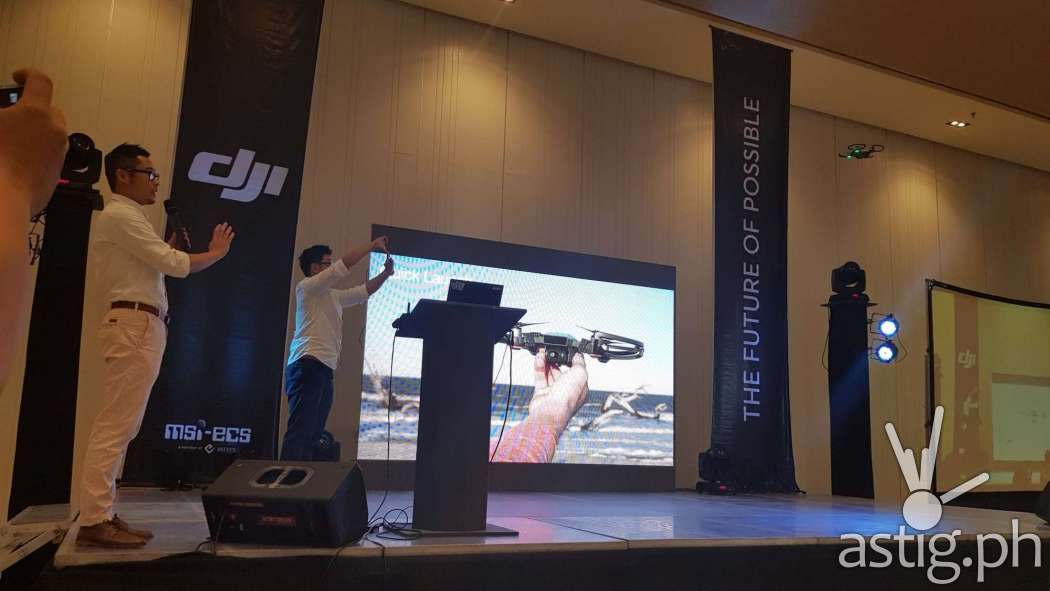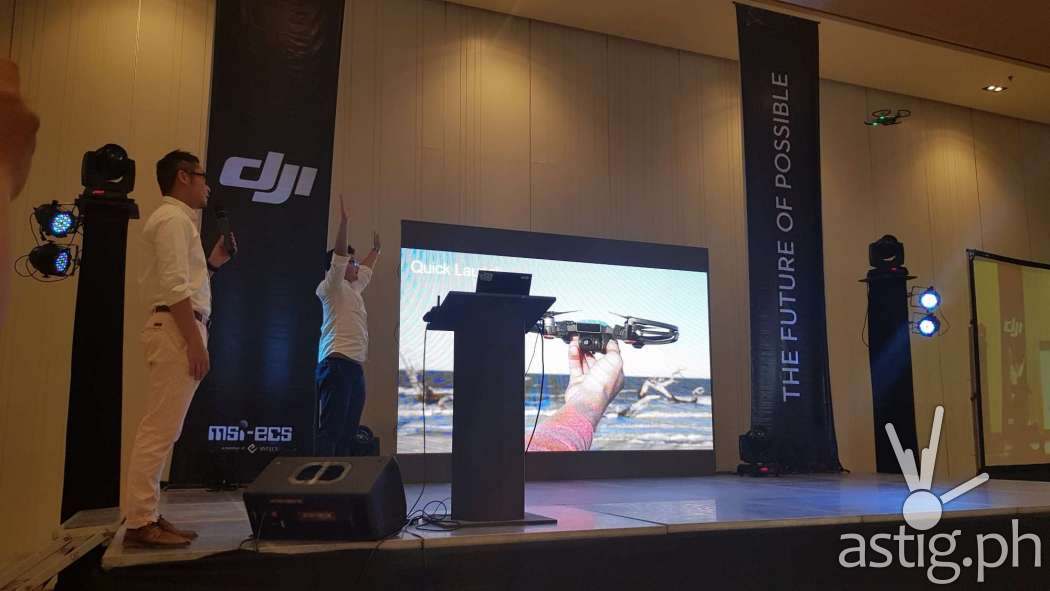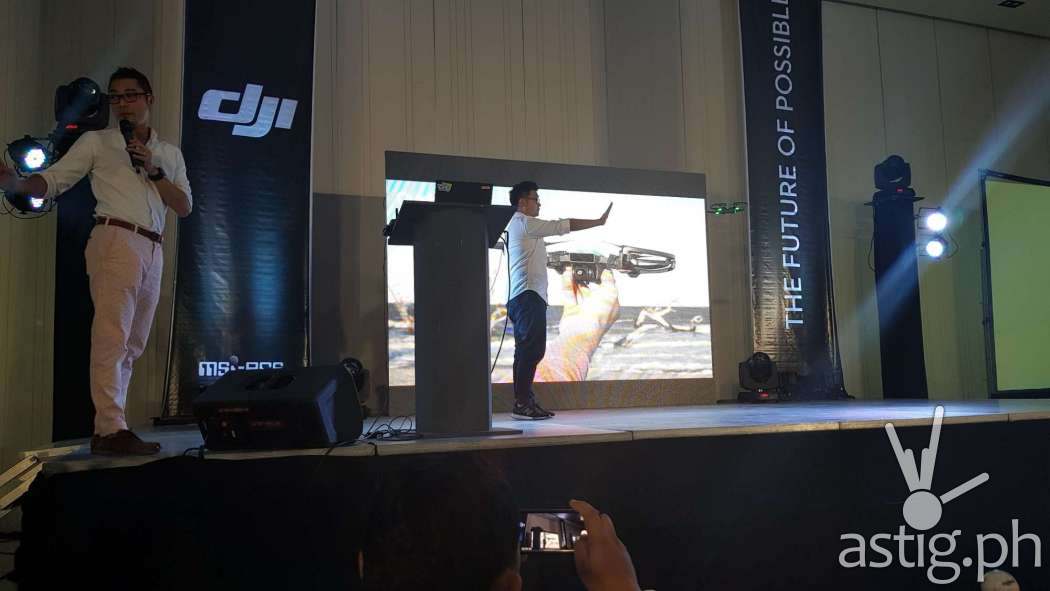 With the reduction in size comes some tradeoffs, particularly in the performance department. For the longest time, every dji drone is usually an upgrade from its predecessor. The spark comes in with a 12 mp camera sensor that can do full hd video. Its battery also clocks in at 16 minutes flight time. These are far from.the 4k resolution, 30 minute flight time of the previous models like the mavic pro, but you have to take consideration of the size and price which is about half of the mavic pro as well.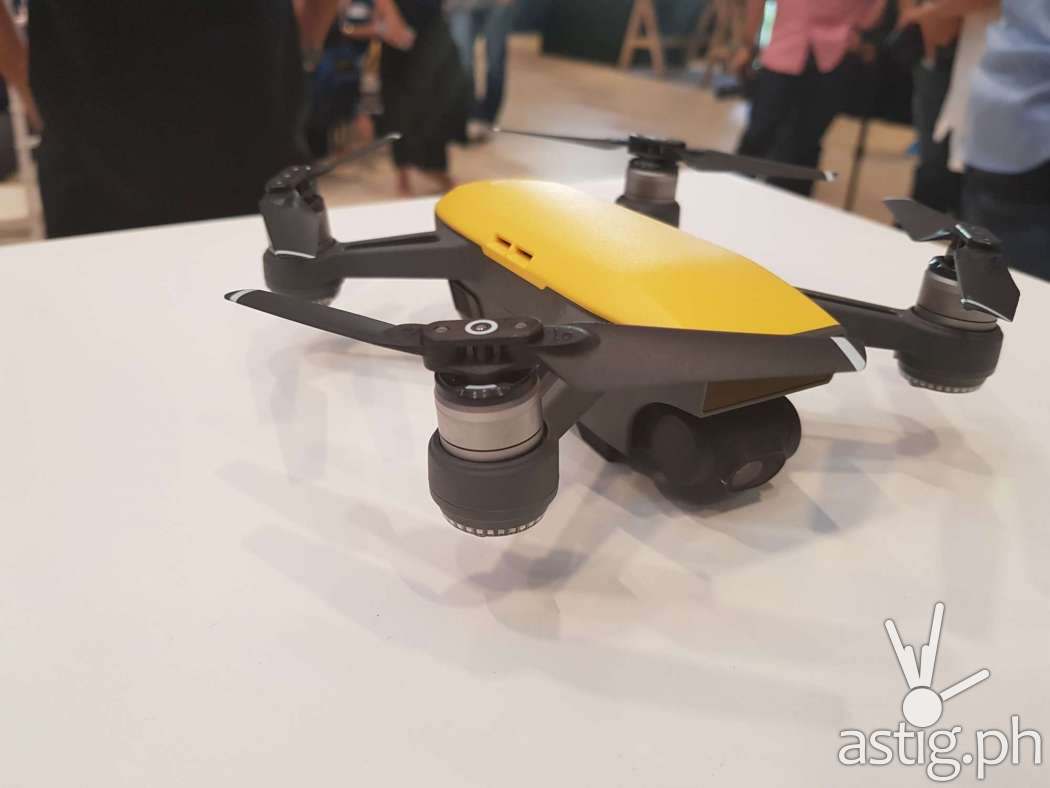 The standard Dji spark is now available on the Philippine shores with a starting price of PHP 30,500. They will also sell a Fly more combo which has the remote, extra battery, portable charging hub, and additional rotors and rotor guards for Php 42,700.