You know what they say about the rainy season in the Philippines– June showers bring July flood waters. As ladies who need to take care of their skin, hair and nails on a regular basis, what can you do during the rainy season? Hold on, if you're considering braving the rain for a little pampering session, think again. Before you plunge into the depths of the water canals in Metro Manila just to get your beauty fix, let Celebrity Nails bring the spa to your home so you can stay cool and dry indoors.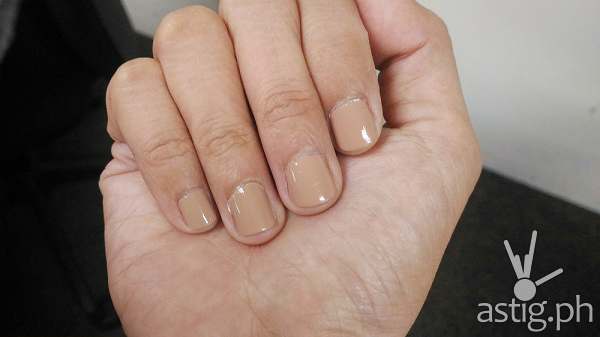 Bringing salon quality services to your home
Every Manila resident knows how traffic is like on all major highways nearly every hour of every day. With traffic getting worse during the rainy season, most ladies run the risk of wasting more time on pampering sessions. Instead of taking things into their own hands (literally and figuratively), why not take a chance at home spa services?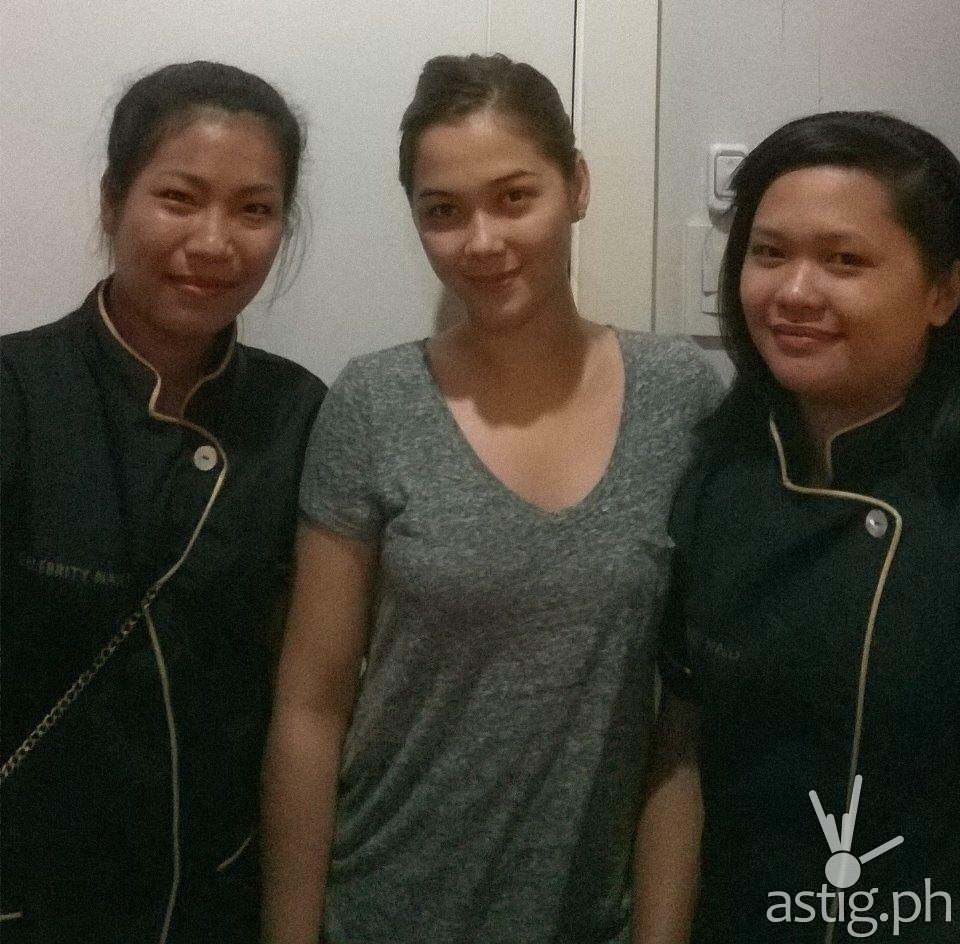 Celebrities like Maja Salvador, Divine Lee and Sheree Vidal have done it, so why don't you?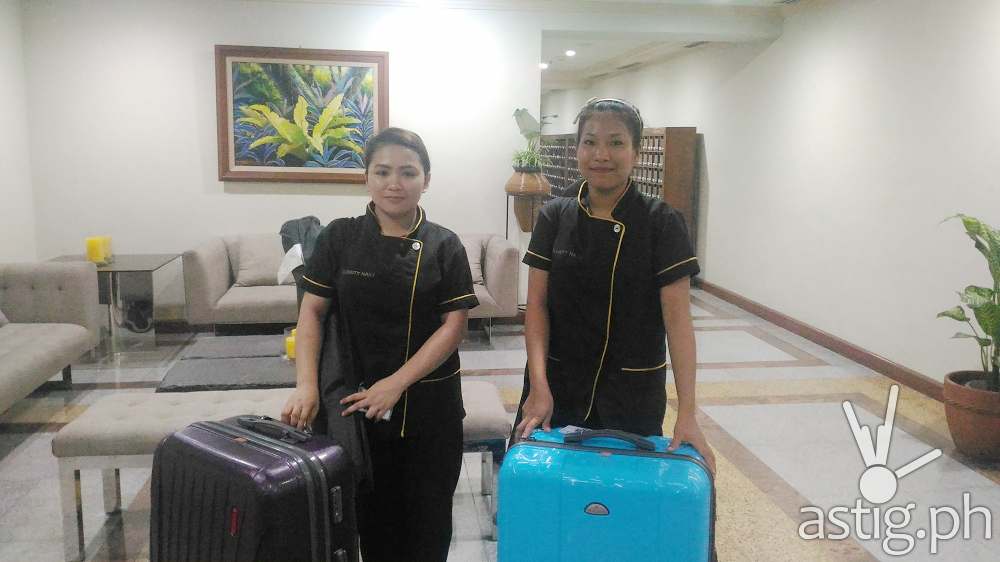 Perfect for gals-on-the-go!
Who doesn't want to pamper themselves silly after a long week of hard work? For working people whose calendar apps are filled from Monday to Sunday, it can be very tricky to squeeze in a little R & R. At least Celebrity Nails is available for booking from 11:00 a.m. to 11:00 p.m. so when a client cancels on your meeting at the last minute, you can fill the available time with a quick facial, massage or mani-pedi!
Technicians will come to your house (condo, apartment, hotel or what-have-you) carrying all the equipment, tools and accessories necessary for accommodating your request. They will literally bring every salon item save for the walls and swivel chairs! As long as your place has a steady supply of water (for soaking and rinsing), you can count on the ladies at Celebrity Nails to give you salon quality services at your convenience.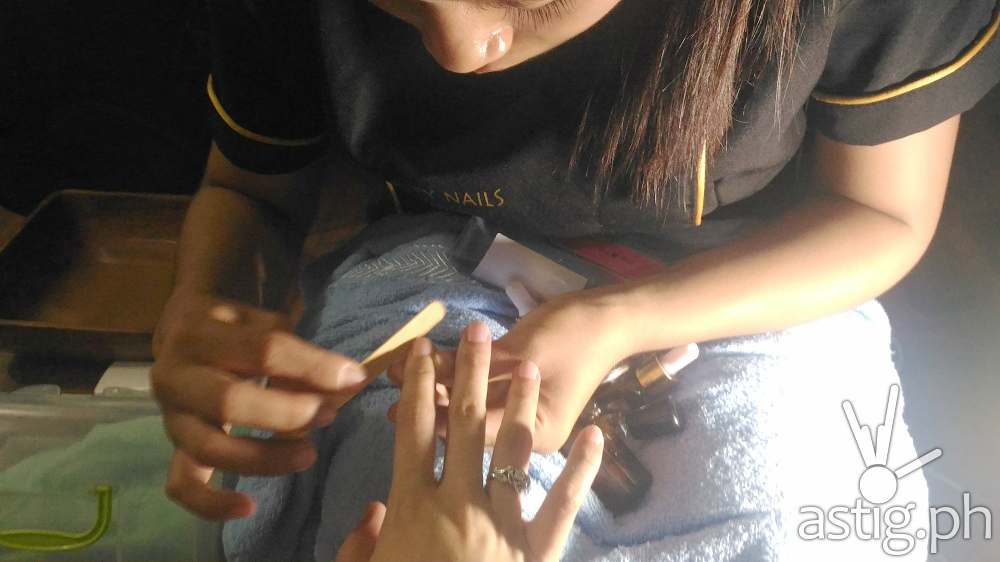 When it comes to prettifying delicate hands and feet as well as pleasing their clients, the Celebrity Nails staff certainly knows how to attend to their client's needs. They will ask you if they are putting the right amount of pressure on your feet as they massage your soles and ease aching muscles. They will even avoid touching your cuticle if you forbid them to do so!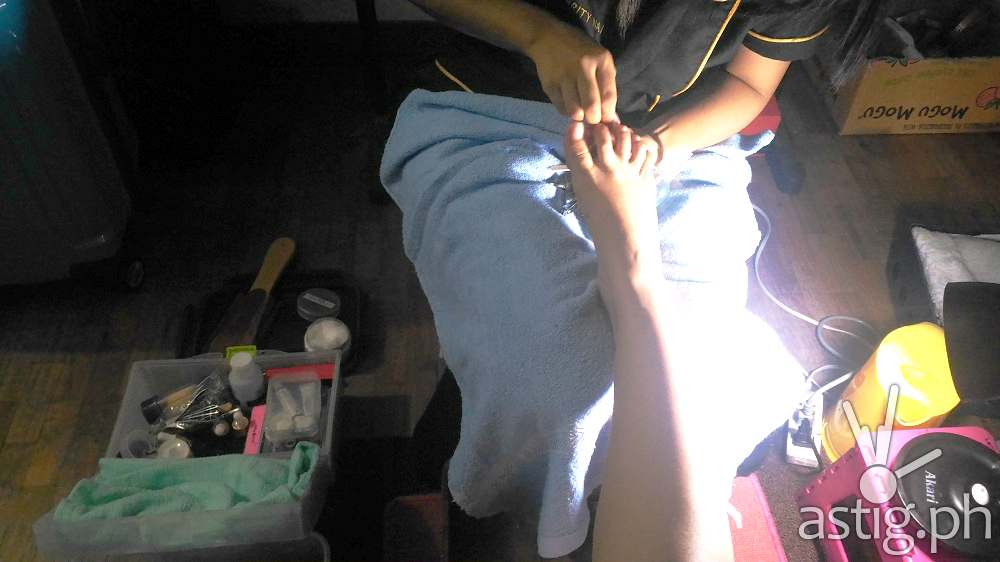 Just check out their lineup of affordable services: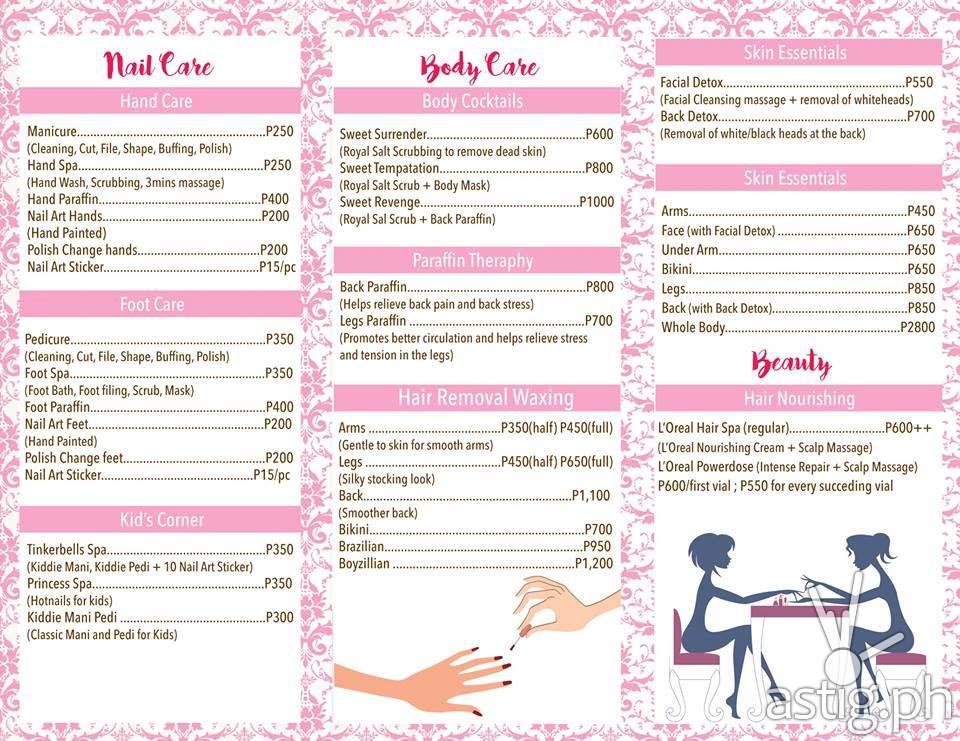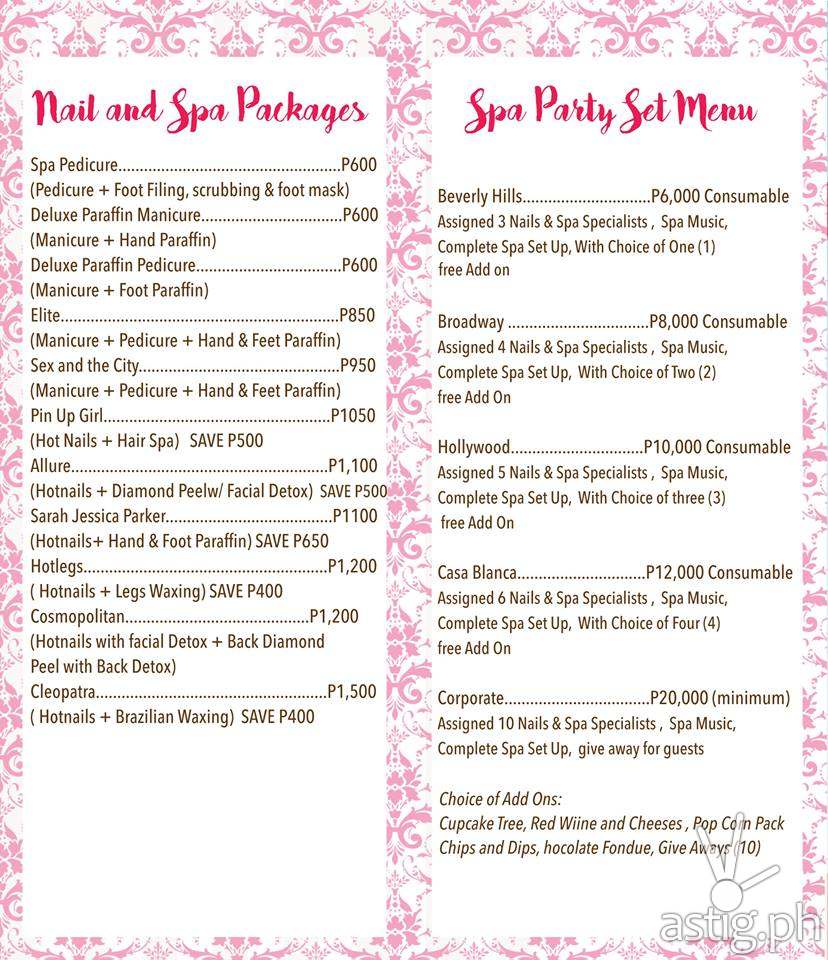 If you want to throw a bridal shower as your last hurrah as a single lady, or if you wish to have an intimate graduation celebration with your best buds in college, you can also ask Celebrity Nails to throw fun spa parties for you. They will bring the gear to accommodate you!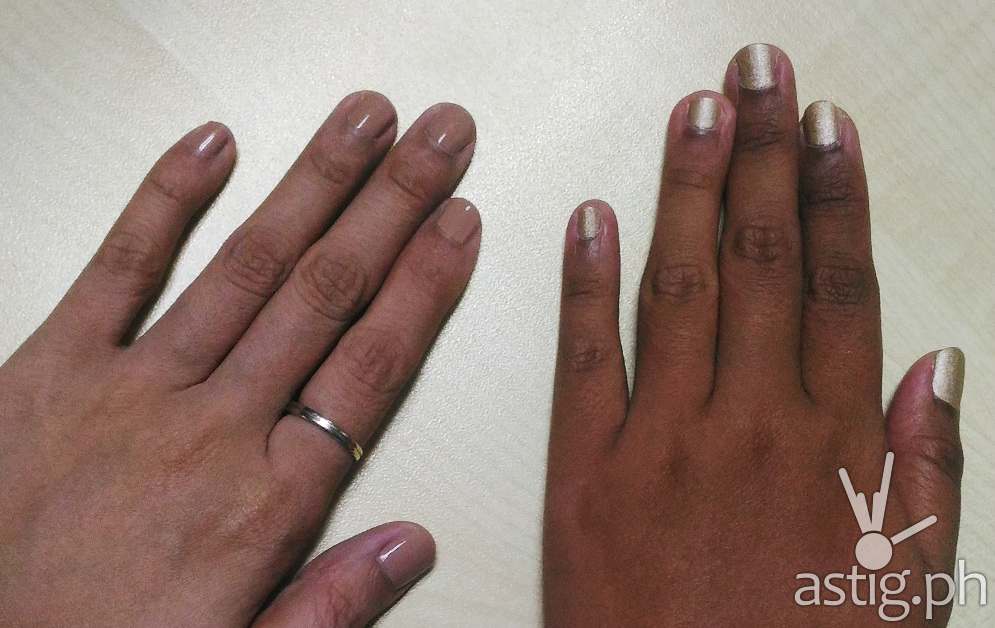 Indulgence is just a phone call away
With the rainy season running until November, home spa services look like a great option in Metro Manila. Beat the traffic, avoid the rain, and relax at home. If you're within the Rizal area, we recommend Rhen and Abbie from Celebrity Nails Rizal (Metro East)! Call 0917-833-2765 for appointments.