They said parenthood is something special.
It changes your lifestyle, priorities, actions, and your entire humanity.
Or so they say.
However, Nonito Donaire believes that having Jarel, his little boy, and his soon to be younger brother, a blessing way beyond the fame and riches that victory in the ring entails.
"It just makes you proud seeing how he's figuring colors, numbers, all that stuff, it just makes you proud," Nonito shared about his little boy, "I'm excited to also see it in my second baby boy. The feeling is something you can't compare with."
Nonito shared during the initial presser for Pinoy Pride 30: D-Day held in Gloria Maris at Gateway Mall that he's the only one who's been going back and forth in the country as he prepares for his comeback fight against William Prado. His wife, Rachel, is due for another baby boy to play alongside Jarel.
"It pains me to be away from them for so long," he shared, revealing how his son did not even want to let go of his dad's hand in the airport.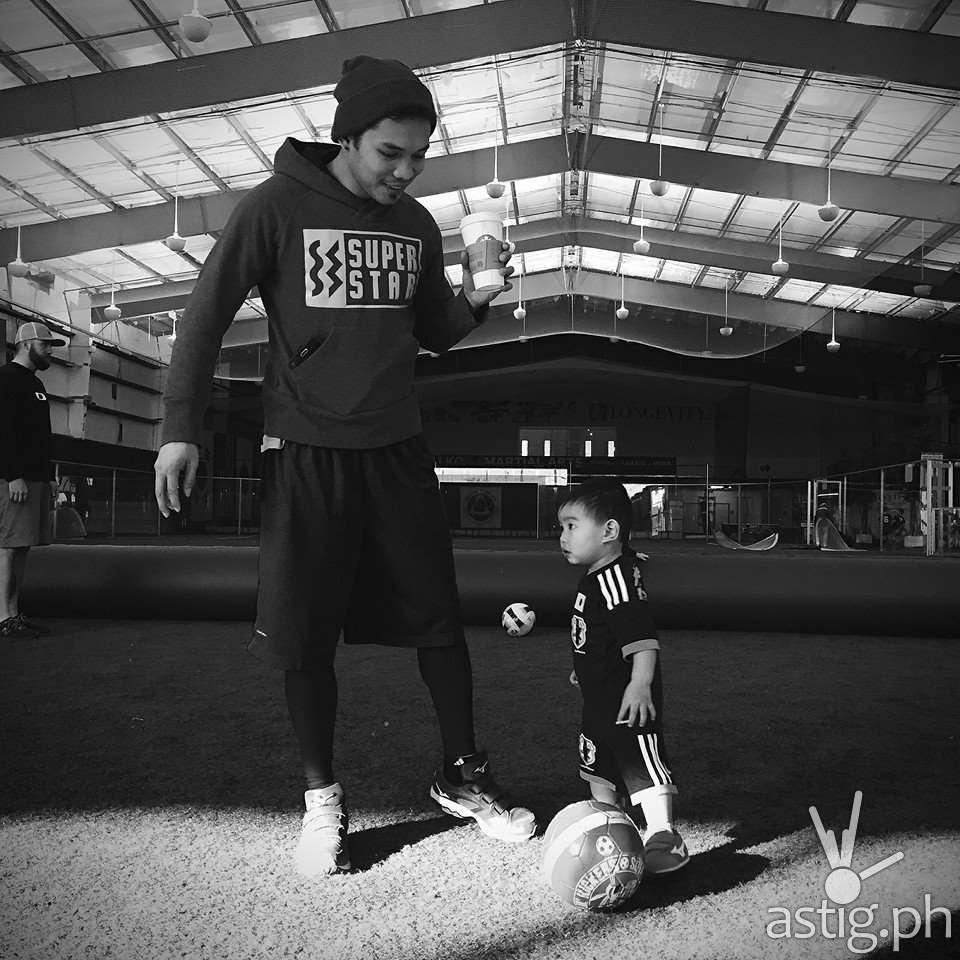 Asked if he'd allow his eldest to follow the path he's taking, he did not have any conservation saying "Jarel is free to choose on his own. I'll be there to support him whether it will be boxing or if he decides to pursue soccer," revealing that there's no TV during the weekends for the young Donaire owing to soccer practice. "He also packs a mean right, you know," the former five-division champ shared.
Being away from his family only seems to strengthen the Filipino Flash. The thought of rejoining them as soon as the fight card of Pinoy Pride 30: D-Day, to be held at the Araneta Coliseum this coming 28th, is over is what pushes him towards his triumphant return.
Pinoy Pride 30: D-Day is a joint offering from ABS-CBN and ALA Promotions. The fight card headlined by reigning WBO Flyweight titlist Donnie "Ahas" Nietes and Nonito Donaire, Jr. shall take place on March 28 at the Big Dome at 6PM. You can catch the action live on Skycable Pay-Per-View and will be aired at ABS-CBN and ABS-CBN Sports + Action on Sunday (March 29) at 9:45AM.