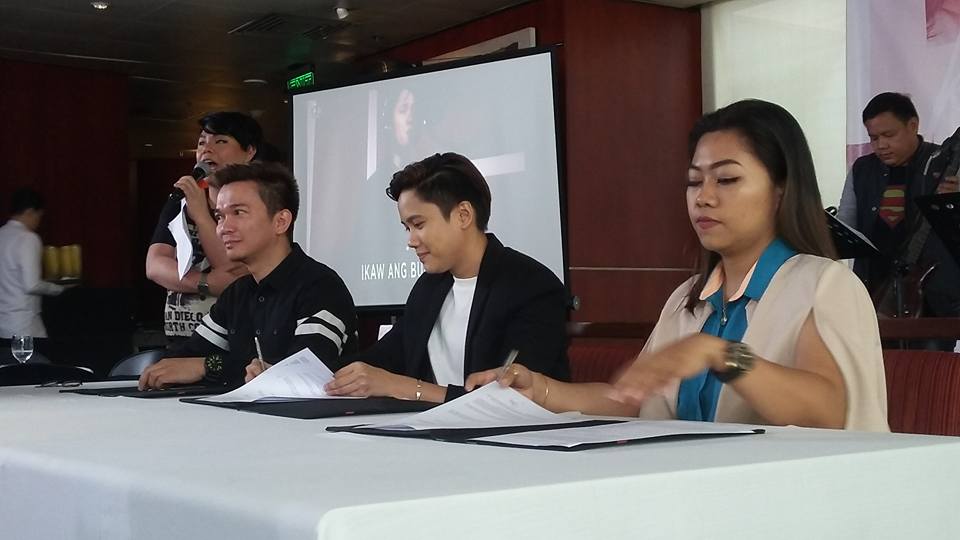 There is indeed a time for everything. And the time for a self titled debut album for accoustic soul artist Kaye Cal has finally arrived!
We were among the media guests who witnessed the formal contract signing of Davao-born Kaye Cal with Jonathan Manalo of Star Records together with Kaye's manager Kristine Sanao.  Congrats! Congrats!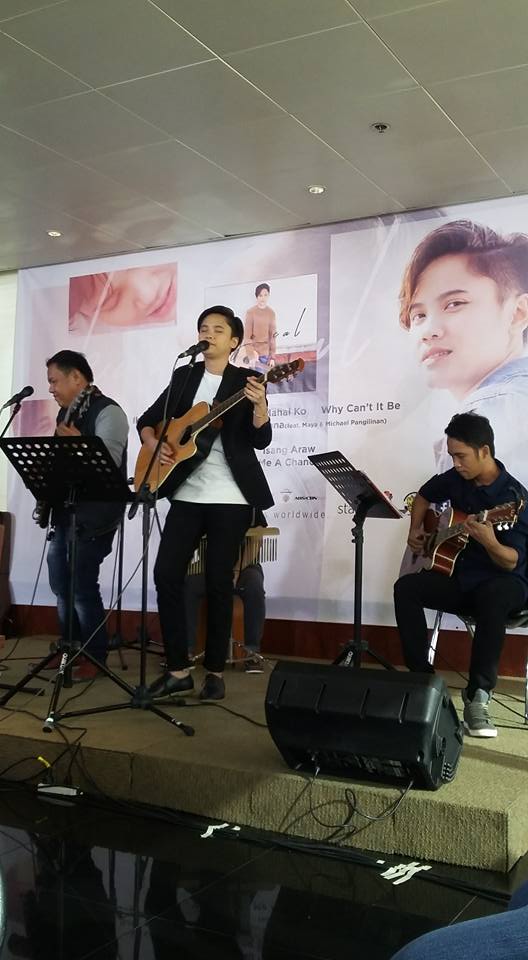 Kaye's album features nine tracks with two originals, three covers and four bonus hits. She composed two original songs, "Rosas" and "Mahal Ba Ako ng Mahal Ko" which she sang during her media conference.
It was sheer delight having to hear Kaye sing live "Why Can't It Be," and "Ikaw Lang," the latter popularized by Chad Borja. The CD also includes a song collaboration with Maya and Michael Pangilinan, for "Kung Ako Na Lang Sana."
If you do not yet know Kaye, (whose real name is Karen Jade Cal), one will certainly mistake her as a male singer because of her low, masculine voice. A few years back, you may recall Kaye as the former lead vocalist of the Ezra Band and finalist for Pilipinas Got Talent Season 1.
She may have inherited her love for singing from her mom. And recording/uploading her song covers to her YouTube channel is what Kaye enjoys doing in between gigs. That perhaps explains why she has a very big online following from fans all over.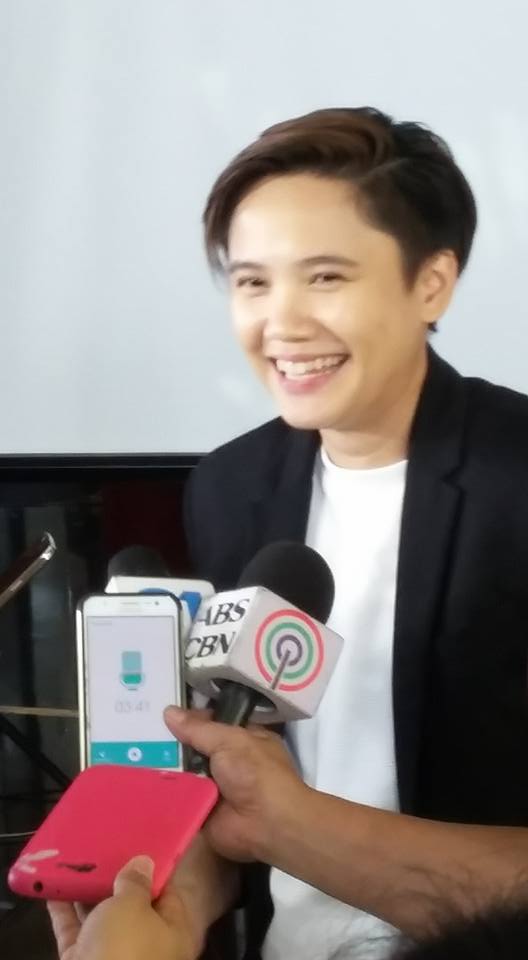 Kaye is also a proud member of the LGBT community but when asked if her songs are from the point of view of either a male or female, she quips, "For me it's universal because love songs know no gender."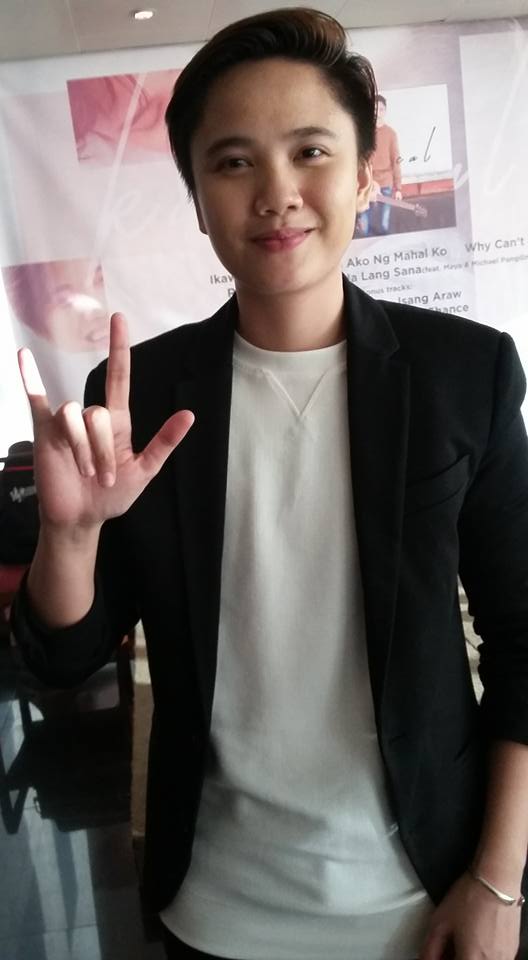 Brought up by strict Christian parents, her parents did not approve at first of her being a lesbian and this fact Kaye had to endure for a long time. There were a lot of "Dont's" including same sex relationships of which she has had several before in secret. But of date, her parents are slowly and gradually accepting her preference.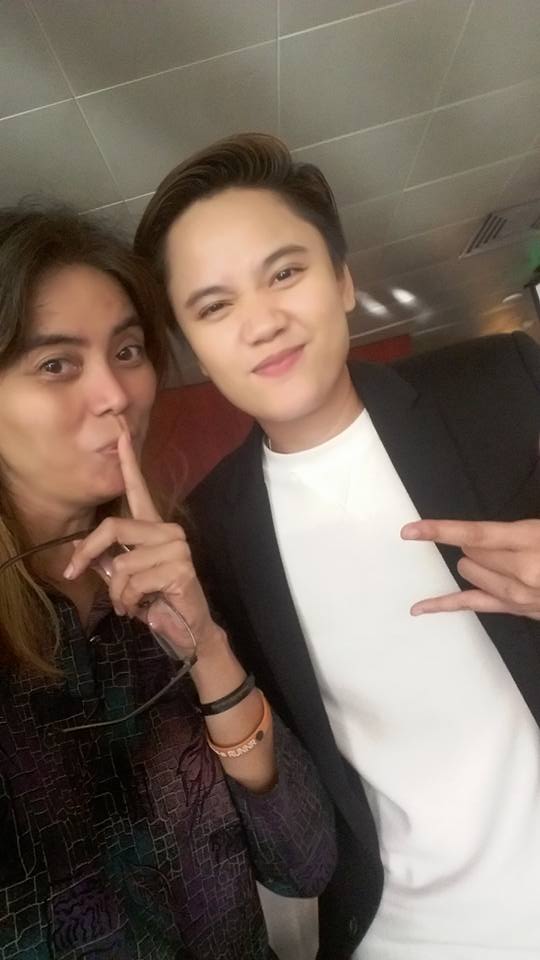 On the lighter side, "I consider this album as a dream come true project," shares Kaye. Produced by Jonathan Manalo and Rox Santos together with Kaye,  her CD also features bonus tracks like her greatest hits "Walang Iba", a song originally sung by Ezra Band, and "Isang Araw," her single under Star Music's OPM Fresh album compilation.
Also present during our time with Kaye was a group of loyal fans who came in with jet black jacket attire which she had time to chat, have selfies, and mingle with after the event.
This album is a must listen to and a must collect choice. Kaye's CD is already available at your music stores likewise on iTunes, Apple Music and Spotify.
You may also follow Kaye on her Instagram as @kaye_cal. Congrats Kaye and keep on doing what you love best but most of all, never stop inspiring! ☺☺