Dumb and Dumber To comes back 20 years after the first Dumb and Dumber, bringing together the original tandem of Jim Carrey (Lloyd Christmas) and Jeff Daniels (Harry Dunne).
Technically it is actually the third installment in the Dumb and Dumber series, the second being Dumb and Dumberer featuring Derek Richardson as Harry and Eric Christian Olsen as Lloyd.
There are not too many successful attempts at slapstick humor nowadays, so it's fun to see the Farrelly brothers give the franchise another go.
So why did we leave the cinema smiling and feeling a bit dumber? Here are a few reasons.
1. It's actually sort of … clever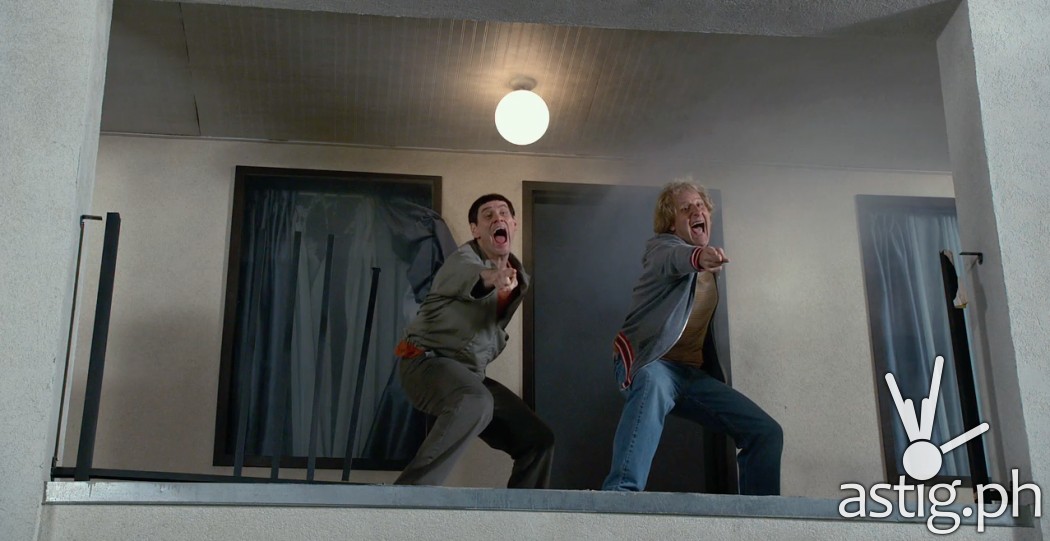 Dumb and Dumber To is not supposed to be a deep, intelligent film. You do not go into the cinema expecting Oscar-worthy performances or ground-breaking visual effects.
That said, it does have a decent – and somewhat predictable – storyline.
While we had fun predicting the ending, we were still pleasantly surprised at the ending.
For the movie to work, it had to have at least a story that made sense. I got lost a few times, but I really did not mind – I was having too much fun laughing at Jeff and Jim's stupid faces and antics.
Oh yeah, watch out for the Breaking Bad references!
2. Jim Carrey and Jeff Daniels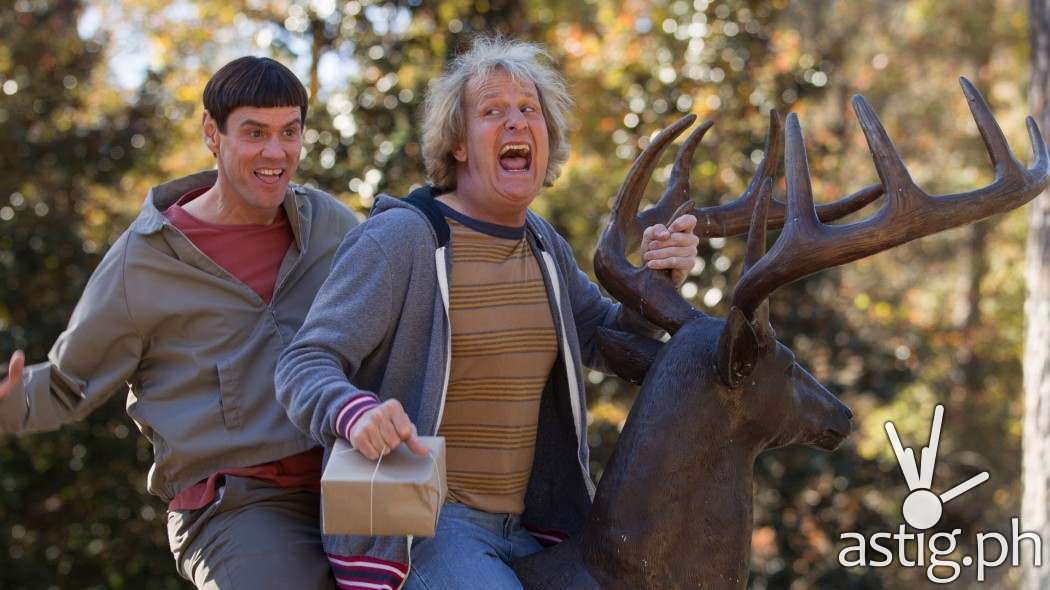 Jim Carrey and Jeff Daniels are the best at this kind of comedy.
There are solid gold moments that would make me wonder just how much of the film was scripted and how much of it was ad lib, impromptu stuff that they just came up with.
Personally I was not too fond of Jeff Daniels' acting, which felt stiff at times, not to mention that he looked way too old on HD. Jim Carrey will always be Jim Carrey.
That said, there are times when I wanted to bang their heads together just because they're idiots – but that's exactly what they are supposed to be – annoyingly stupid.
3. It's funneh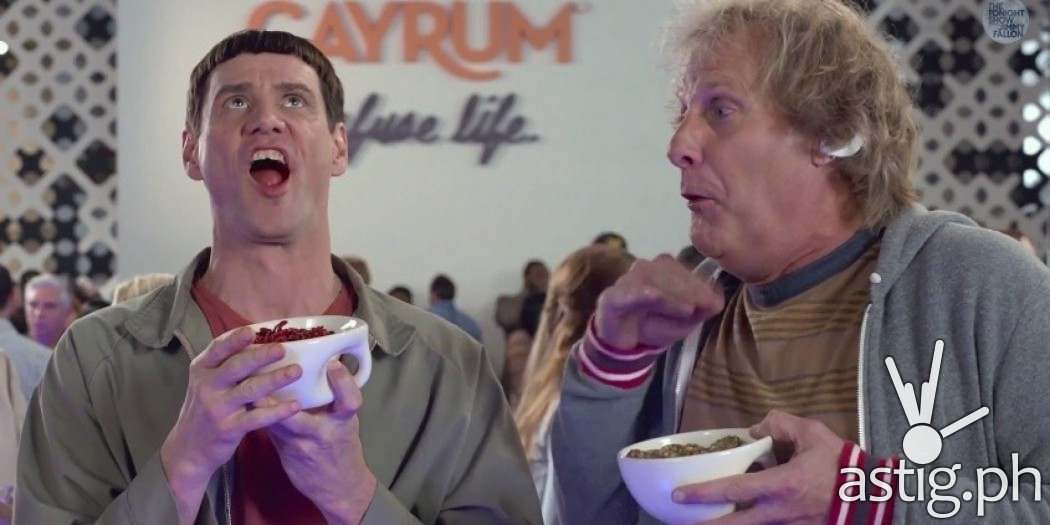 Let me confess: I like dry, witty humor. If you were going to ask me if I liked Mr Bean or The Three Stooges, I would answer Monty Python.
I do, however, appreciate a bit of slapstick – and I did not realize it until now, but Japanese anime can be quite slapstick, and I really like that.
Surprisingly (or not), I could not stop laughing and smiling throughout the movie.
Comedy works best when it does not require any explanation, and that is what this film achieves.
For the duration of the movie the laughs were really audible throughout the cinema. To me this means that the movie was successful at delivering the (literal) punchline.
There were gems here and there, but overall the film managed to kept the audience laughing and entertained throughout its duration.
Given that Dumb and Dumber To managed to top the US box office on its opening weekend, I would say that it was a fairly successful attempt.
4. Female Dumb and Dumber? Hells yeah!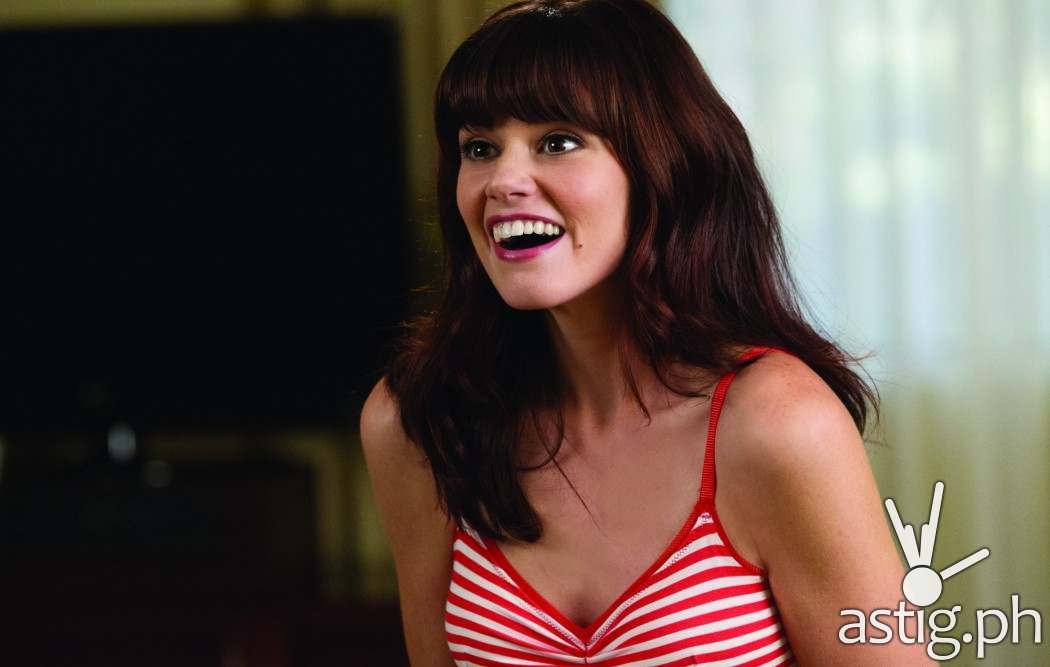 The introduction of Penny into the story makes for an interesting twist and opens the doors to a third (fourth) installment.
I personally would have wanted to see more of Penny – she's hot, for one, and the concept of a female Dumb and Dumber was well executed in the movie.
It would be kind of cool to have a "Three Stooges" where the third member is a woman.
So will there be another Dumb and Dumber movie?
I did not actually see it, but I read that a post-credit scene hints at "Dumb and Dumber For", coming in 2034.
Only time will tell, but I do hope it happens sooner than later. Jim Carrey and Jeff Daniels are not getting any younger.
Conclusion
This film works because people do not take it too seriously. Going into the cinema you need to lower your expectations and just enjoy a fun time with your friends and family.
If you can't get a few laughs out of this movie then I am not sure what will.