MANILA, Philippines – Television viewers across Asia made history by voting the Philippine act El Gamma Penumbra the inaugural winner of "Asia's Got Talent," the thrilling hit talent competition series on AXN.
Impressing audiences through shadow plays of meaningful stories, El Gamma Penumbra was declared winner in the 10th and concluding Grand Final Results episode that premiered this evening at 8.05pm first on AXN.
The 12-strong El Gamma Penumbra team brings home the coveted "Asia's Got Talent" title, the prize of US$100,000, and the opportunity to perform at Marina Bay Sands, where "Asia's Got Talent" semi-finals, Grand Final and Grand Final Results shows were held. In addition, Jetstar added US$10,000 worth of flights to its network of 60 destinations across 16 countries in Asia as prizes, which were shared between the top two acts.
"Thank you so much for all the support and prayers for El Gamma Penumbra. We've been dreaming of this for a long time. Now that we've reached our dream it's time for us to pay it back by giving wonderful and inspiring performances. Thank you to the Judges who inspire us to be more like you, to all Filipinos, to AXN, and to FremantleMedia for giving us the opportunity to perform on 'Asia's Got Talent'," said Marvin Mendoza Marfa of El Gamma Penumbra.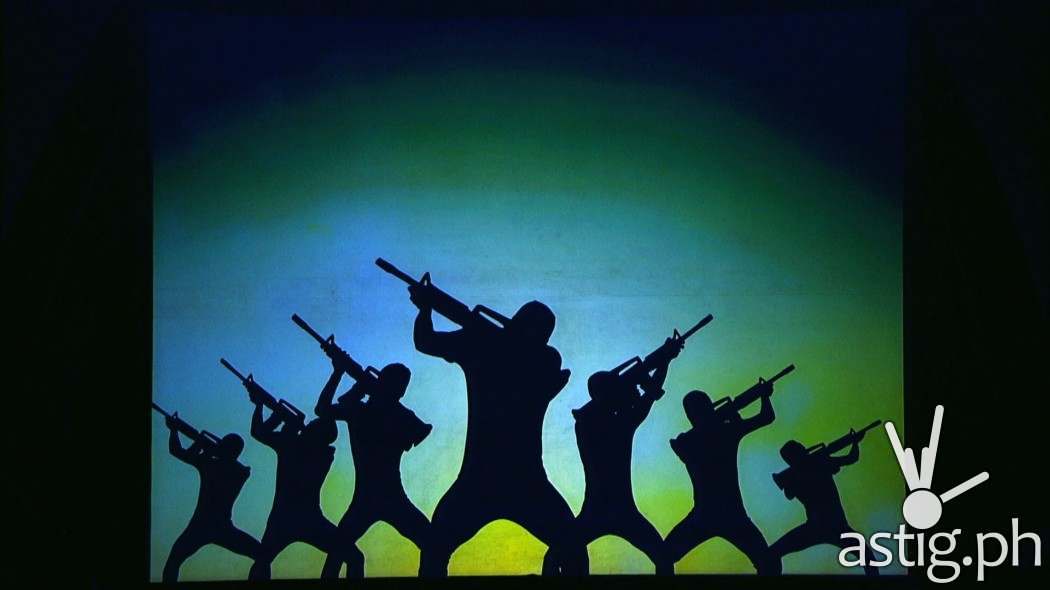 Their winning Grand Final shadow play to the song "Colors of the Wind" was a touching tribute to Mother Earth that conveyed the importance of conservation. It brought judge Anggun to tears and earned David Foster's praise for being "beautifully profound".
Following the Grand Final episode that aired last Thursday, viewers' votes were cast over four days via SMS, Facebook and the "Asia's Got Talent" mobile app.
Towards the climactic end to this evening's episode, El Gamma Penumbra and Mongolian throat singing band Khusugtun were revealed as the top two acts. Both reprised their Grand Final performances, El Gamma Penumbra with their tribute to Mother Earth while Khusugtun took viewers on their spellbinding vocal and instrumental musical "journey" through Mongolia, before the Filipino act was declared the winner.
In the Grand Final, El Gamma Penumbra also beat two other golden buzzer semi-final acts, the newly-engaged Chinese dancers Gao and Lin, and exuberant Filipino dance group Junior New System; together with five other acts voted by viewers into the Grand Final including Japanese dance group Triqstar; Filipino classical singer Gerphil Flores; aspiring Thai rockers The Talento; 10 year old Filipino singer Gwyneth Dorado; and young Singapore tap dance group Dance Thrilogy.
El Gamma Penumbra was fast-tracked into the Grand Final at Marina Bay Sands as the joint golden buzzer decision of the judges from their semi-final shadow play performance around the theme of world peace. Prior to that, El Gamma Penumbra wowed with their first piece that told the touching love story of a couple and won Anggun's golden buzzer in the judges' auditions.
In addition to crowning the winner, all nine Grand Finalist acts featured in a dazzling medley of "Turn Up the Music" by Chris Brown.
Performing together for the very first time were "Asia's Got Talent" celebrity judges including 16-time Grammy-winning Canadian musician and record producer David Foster; UK pop sensation and former Spice Girl Melanie C.; Indonesian rock icon and international recording artist Anggun; as well as Taiwanese-American pop idol and actor Van Ness Wu.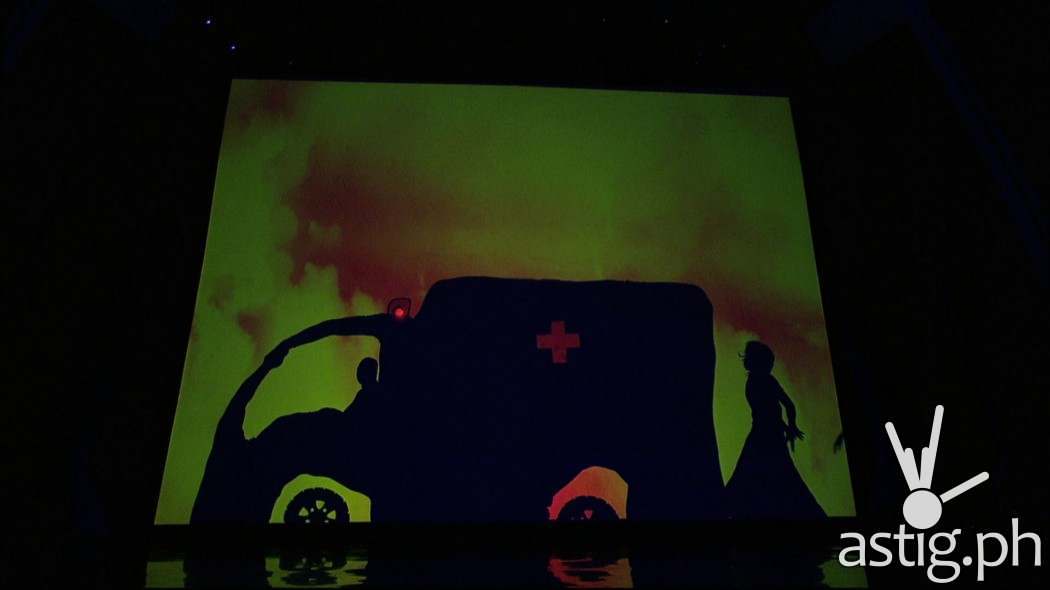 The four stars sang a crowd-pleasing rendition of the catchy single 'Let's Groove' by Earth, Wind and Fire. The special track is now available for download with all proceeds donated to the earthquake victims of Nepal.
David Foster was also reunited with his protégé, Filipino songstress Charice for a duet of the song "Lay Me Down'. Charice was the first Asian solo artist in history to make it into the Top 10 of the Billboard 200 albums chart.
Anggun performed her signature hit song, 'Snow on the Sahara' complete with awe-inspiring orchestral accompaniment. The single was first released in 1997 in 33 countries worldwide, topped music charts in Italy and Indonesia, and made the top 20 in Finland, France, Japan, Spain and the US.
Australian illusionist-escapologist Consentino, himself the runner-up of "Australia's Got Talent" in 2011, also graced the occasion. Consentino had audiences transfixed with his breathtaking grand staged illusion for the first time in Asia.
The Grand Final Results show brought the curtains down on "Asia's Got Talent" which has made AXN the no.1 rated pay-TV channel collectively in Southeast Asia (which include Singapore, Malaysia, and the Philippines) and Taiwan, among all pay-TV audiences in its timeslot.
Ang Hui Keng, Senior Vice President and General Manager of Sony Pictures Television Networks, Asia said, "'Asia's Got Talent' has been an incredibly thrilling success and the ratings speak volumes about the fantastic quality of the series. I would like to congratulate El Gamma Penumbra on winning the first 'Asia's Got Talent' and to all contestants who have contributed to our inaugural season. We extend our thanks to FremantleMedia Asia, Syco Entertainment, our wonderful judges and all of our partners for believing in the dreams of Asia's emerging talent."
Paul O'Hanlon, Managing Director of FremantleMedia Asia said, "El Gamma Penumbra's powerful performance last week exemplifies the creative story telling we've come to expect from the shadow play troupe.  Their ability to combine strong emotion with meaningful messaging that overcomes the barriers of language has, and will continue to, touch the hearts of viewers everywhere. We congratulate them and thank all of the acts that have delighted and entertained us, awed and inspired us, and showed the world that Asia's Got Talent."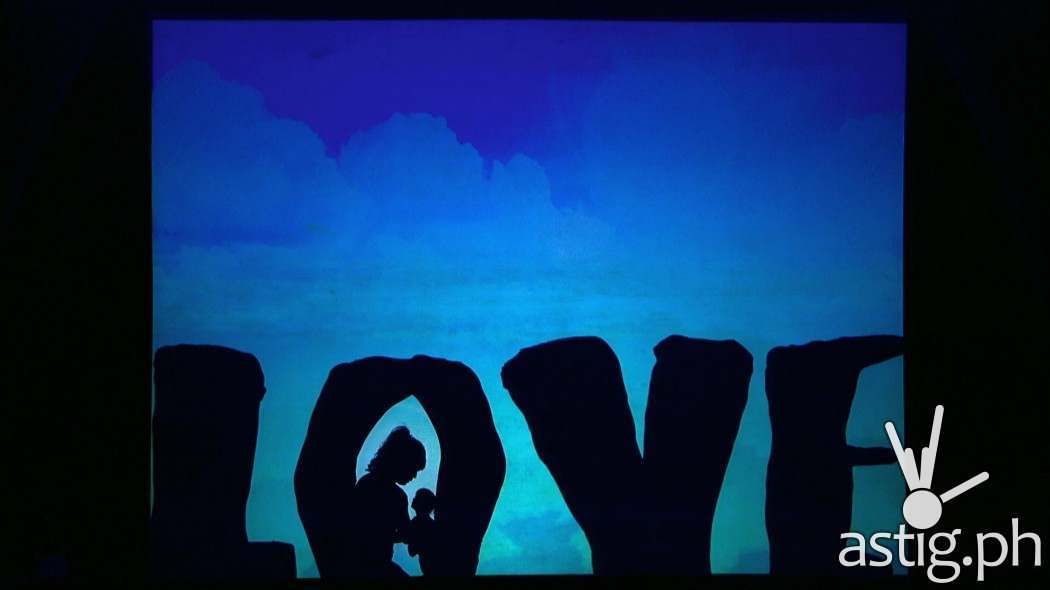 George Levendis, Head of International, Syco Entertainment said, "Congratulations to El Gamma Penumbra! And thank you to all of our brilliant partners and to the production team for all their passion and hard work in making this such a fantastic series."
Billed as the biggest talent competition in the world, "Asia's Got Talent" features some of the region's most breathtaking, jaw-dropping and mind-blowing performing artists competing for the coveted title. It is the 63rd adaptation of the Guinness World Record-breaking hit "Got Talent" format, which was created by Simon Cowell's Syco Entertainment and is co-produced by FremantleMedia. The "Got Talent" format is officially the most successful reality TV format in history and currently airs in 186 countries.
In the judges' auditions of "Asia's Got Talent", each act had to receive at least three "Yeses" from the esteemed celebrity judging panel who then selected 24 of the most dazzling performances from 240 hopefuls from 15 territories across Asia. Those who made it into the semi-finals and the Grand Final gave their all to win the hearts and votes of viewers who ultimately decided the winner of "Asia's Got Talent".
"Asia's Got Talent" spanned 10 weekly episodes, including five audition episodes, three semi-finals, a Grand Finals episode and the Grand Final results episode. In addition to enjoying the performances, audiences got to know about their favorite acts as "Asia's Got Talent" told the life stories behind some of the most colorful individuals and groups in the competition.
"Asia's Got Talent" was proudly presented by Marina Bay Sands, Big Cola, Pantene, Caltex, Jetstar, and GrabTaxi (also known as MyTeksi in Malaysia).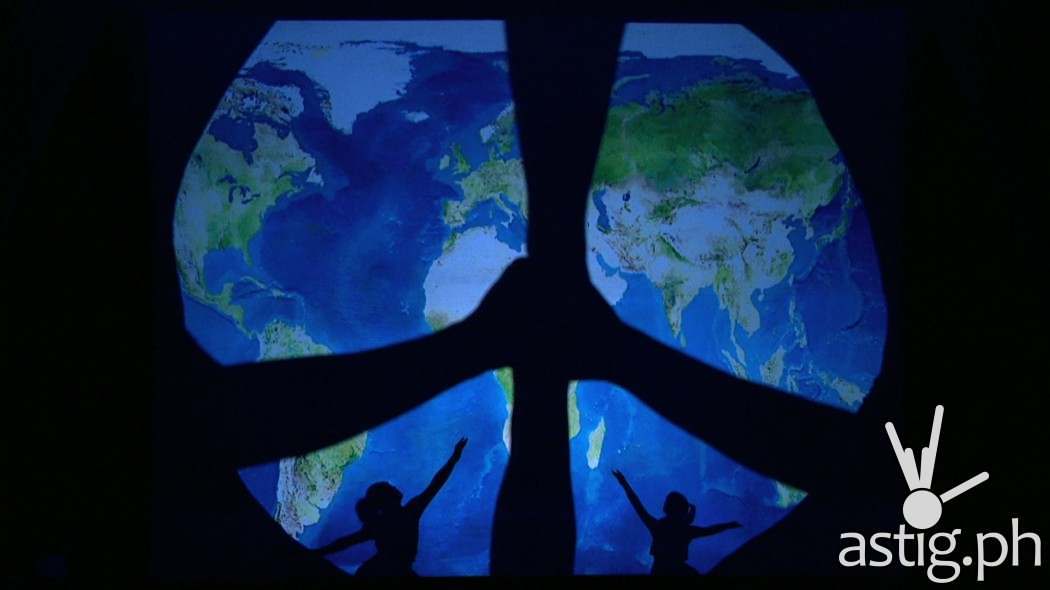 AXN is a leader of regionally produced original content in Asia, with notable ratings successes including four seasons of the International  Emmy-nominated "The Amazing Race Asia"; the Asian Television Award-winning "Cash Cab Asia"; "The Apprentice Asia"; "Cyril: Rio Magic"; "Cyril's Family Vacation: Hawaii Edition"; and the Asian Television Award-nominated "Cyril: Simply Magic".
Relive the "Asia's Got Talent" Grand Final Results episode:
MY, HK: Sat 16 May, 10.05pm / Sun 17 May, 5.45pm / Mon 18 May, 12.05pm
WIB, BKK: Sat 16 May, 9.05pm / Sun 17 May, 4.45pm / Mon 18 May, 11.05am
SG: Sat 16 May, 9.10am / Sun 17 May, 5.05pm / Mon 18 May, 6.55pm
PH: Sat 16 May, 2.15pm / Sun 17 May, 8.40pm / Mon 18 May, 11.40am
Learn more about "Asia's Got Talent" at www.AXNAsia.com/AsiasGotTalent
Connect with the judges, hosts, and your favorite contestants through videos and photos, exclusively on the Asia's Got Talent's official Facebook page. Catch behind-the-scenes footage of the auditions only on Facebook at https://www.facebook.com/asiasgottalent/