To launch their #ShareTheKK<3 program, Krispy Kreme has transformed the activity area in front of their flagship store in BGC into a place where families, friends, couples, young and old can bond and have fun last February 20, 2016 – an Emoji Park.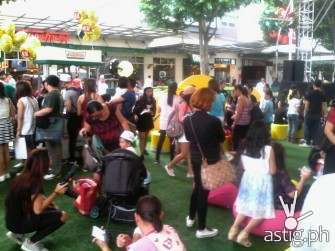 It was a afternoon filled of various activities designed to keep everyone entertained and share their creativeness in creating new magical moments for their love ones.  Activity spots such as the interactive wall and trampoline ball will keep all the active people and kids smiling afterwards.  For those whose creative juices are at play, a face paint, nail art, create your own emoji shirt and design your own Doughnut Emoji is offered that afternoon.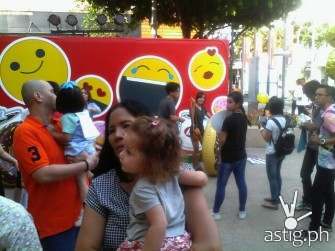 Selfies and groupies are made possible using the photowall provided by Krispy Kreme.  Featured also that afternoon was a short film about love called "Sweet Somethings" by Venice Film Festival awardee Pepe Diokno – a film showing magical moments made more memorable by using Emojis as a medium to say what you feel.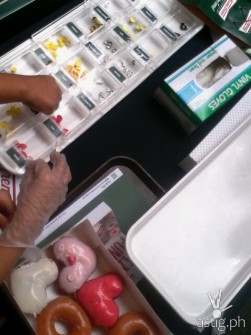 People of all ages gets to have a try in creating their own Doughnut Emoji through the doughnut design booth provided that afternoon.  Young and those young at heart had their hands full in creating their own Doughnut Emoji.
The Emoji Fun Park may only be for a day but the Krispy Kreme's #ShareTheKK<3 is a year-long program.  People can used there KK doughnuts into meaningful messages, thus making things magical as they share that important moment with their love ones.