This year, Jabra has launched the latest when it comes to headset technology. The event was held at the Sunset Pavilion of The Sofitel and was hosted by Mr. Larson Sandoval, Country Manager of Jabra Philippines.  Presenting the new line was made by Mr. Ben Samman, Managing Director of Jabra ASEAN.
Having 15 years of good business here in the Philippines, they are 2013's recipient of the Asia Pacific Headset of the Year Award.
Having a long history of servicing the contact center and office industries, Jabra has obtained deep knowledge of the employees needs.  Jabra is a world leader in the development, manufacturing and marketing of a broad range of hands-free communications solutions.
Being true to their promise, Jabra delivers 30% – 50% noise reduction, cables that are made from Kevlar's – making it tough and durable despite the daily usage, a free spin boom arm that allows a 360' revolution – having a built in grove that allows a full revolution without hurting the cables within and a mouth and ear pieces that is hygienically easy to keep plus it is easy to use. Simply plug-in and you are good to go (for Jabra BIZ and Pro900 series).  With the new line, business' can now choose a unit depending on their needs – it can be a single connectivity unit (phone connectivity) or a double connectivity unit (phone/desktop and smartphone connectivity)
Here are the latest in the Jabra line that will perfectly suit the needs of a mobile worker's specific needs:
The Jabra BIZ2300, a versatile headset made from space age composite materials that delivers world class audio with a best-in-class noise cancellation delivering up to 50% better than the competition (as measured by DELTA SenseLab). Jabra's BIZ2300 is a headset that brings communication to the forefront and allows both contact center agents and UC users to focus on what's important—the customer—not the technology.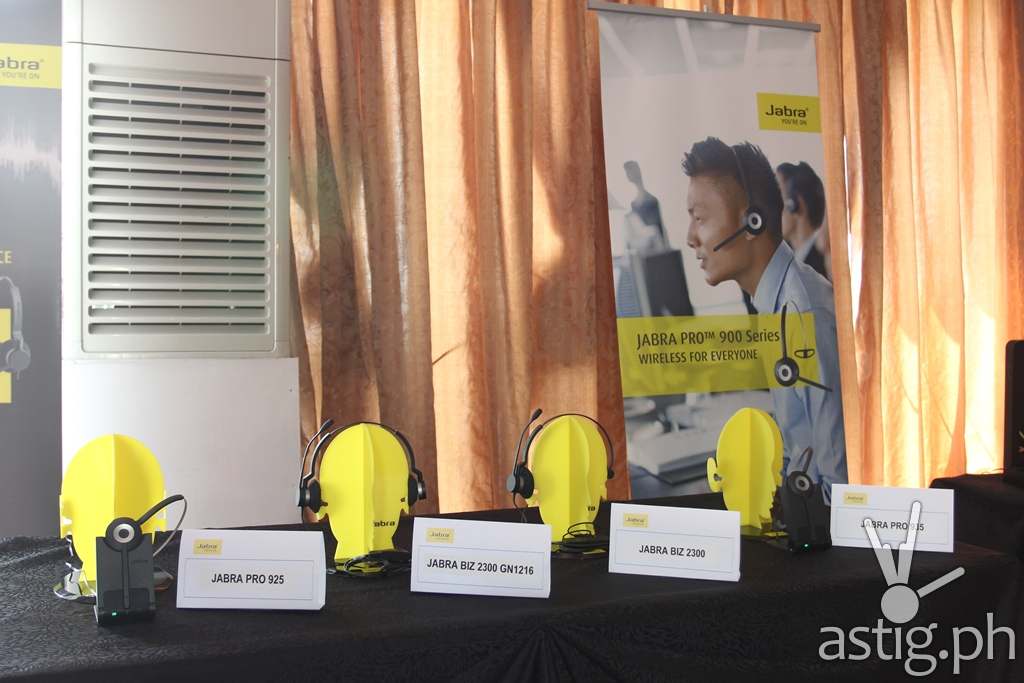 The Pro900 Series, which is a new affordable wireless headset that delivers maximum performance and industry-first dual connectivity over 2.4Ghz.  Simple and intuitive, you can connect the Jabra Pro900 series to your smartphone and your computer or desk phone and continue your calls both in and out of the office up to 100 meters from the base with up to 12 hours of talk time on battery.
The Jabra Motion Office, which is designed for all-day wearing comfort and gives the users the flexibility to connect to three devices at the same time and be used in different locations: the office, the car, the home office and from any desk in the office for hot-desking environments. The Jabra Motion Office also comes with an on-the-go kit for Road Warriors while the touch screen charging base makes it simple to connect and use.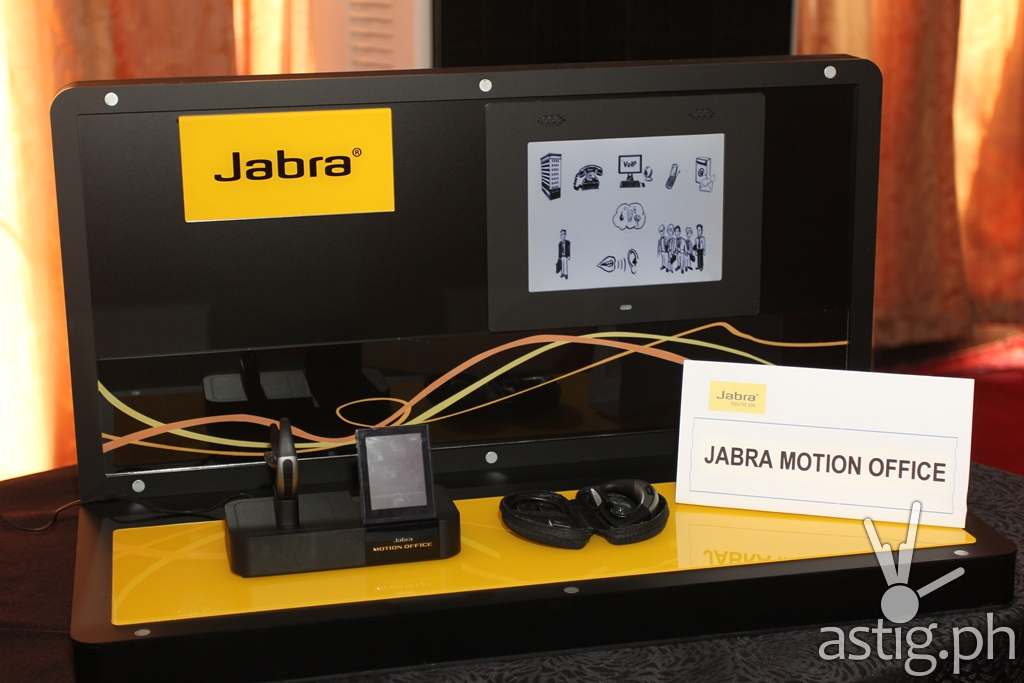 | UNIT | Single /Double Connectivity | Price |
| --- | --- | --- |
| Pro925 | Single Connectivity | $199 (USD) |
| | Double Connectivity | $259 (USD) |
| Pro935 | Single Connectivity | $199 (USD) |
| | Double Connectivity | $259 (USD) |
| JabraBIZ | Single Connectivity | $109 (USD) |
| | Double Connectivity | $129 (USD) |
*Jabra Motion Office is not yet made available in the Philippines as of this writing.
I asked some technology know how individuals and based on their feedback, this is one brand that is not only good but is truly dependable.  Something that is true with a brand and a company that has decades of experience and knowledge of the need of the market and of people who are on the go.  Based on the price information given to us at that day, I would say it is a bit higher when compared to some in the market but if you wish for clarity, durability and something to last for a long time then this is the product for you.
When you get Jabra, you get the following things:  (1) the voice in mind (clarity of voice being received and delivered); (2) agent in mind (the need of the user); and (3) total cost of ownership (the value and long-term benefit of each unit); making it sure that users and businesses are truly satisfied.
When you talk of Jabra, you are talking of a good product that would satisfy your need and last near a lifetime.