Now that the whole world is undergoing a pandemic health crisis courtesy of the CoVid19, millions of people have lots their jobs and has given up their businesses. There is global economic slump and sooner or later we all need to rise up and re-start picking up to recover on our financial conditions.
Luckily there are still those individuals who have stable earnings and cash flow and who may want to consider getting into a potential business model. This concept and other finance-technical items I learned together with fellow bloggers in a Zoom meeting one fine evening.
What is Smart Asset Managers (SAM) ?
Smart Asset Managers (SAM) is not a business investment.  Technically, you are subscribing to an app which provides you business information.  Your subscription entitles you to get information on those businesses and the company gives back an incentive to every subscriber.
The incentivized subscription is what makes SAM the first of its kind when it comes to subscription.  This is your subscription type platform which gives back to its subscribers the same way that SAM will do.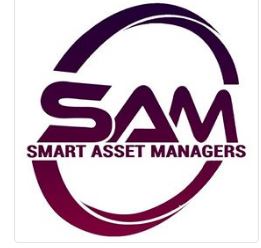 Every subscriber of Smart Asset Managers (SAM) will have a chance to get 15% maximum return on their subscription every month.  This incentive depends on the performance of the business in the SAM APP.
SAM was first conceptualized and registered in 2018 in Melbourne Australia as a general business and not a financial solution provider. Therefore, it only invites subscribers whose subscribed amount of $300 (minimum fee), will earn  incentives of up to 15% monthly, distributed daily. The amount is used in crowd-funding to create conventional businesses. The process used here is digital because one has to download the SAM apps.
This mobile apps has various functionalities. Among the different conventional businesses  to be created under the Smart Asset Managers Project Developments (SAMPD) include but not limited to oil importation/exportation; frozen fish, meat and other commodities; acquisition of PWave Technologies of India; owning of E-remittance and E-foreign exchange.
SAM's aim is to reverse the conventional method of entrepreneurial journey through economy sharing in which a subscriber can directly engage in conventional business if he so desires.
These days when people are spending more money online, which has shifted business emphasis to digital sources of revenue and digital channels. The growth of the digital economy has made people more familiar with digital products and services, which has driven companies to seek new competitive advantages in the digital space.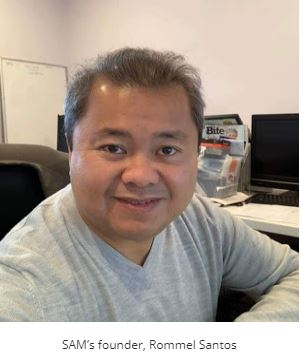 SAM's founder Rommel Santos states, "We are primarily focused in developing  real conventional businesses with this concept (digital). We share the opportunities to all our subscribers to engage directly in the business."
Diego Jose Ramos serves as its Regional Director.
Product and Philippine Launch
Currently, SAM has operations and community in two countries and therefore intends to tap onto the dynamic growth of the social banking and e-commerce sector in the 7,000-island archipelago by investing an initial US$1-million from its $10-million capital expansion in the digital technology to benefit the marginalized Filipinos in its Spend Free Money To Earn Free Money project. It predicts to grow its footprint in the major islands across the Philippines over the next 12 months.
"The Philippines ranks second as the fastest growing internet economy in the world, right after Indonesia – with an internet penetration of 63 percent (67 million users) of approximately 106.7 million Filipinos. While we continue to grow our footprints in Malaysia, we also closely monitored and surveyed the Filipino market. The Philippines holds a strong demand for alternative forms of earning and gaining more understanding in Finance Technology." adds Mr. Santos.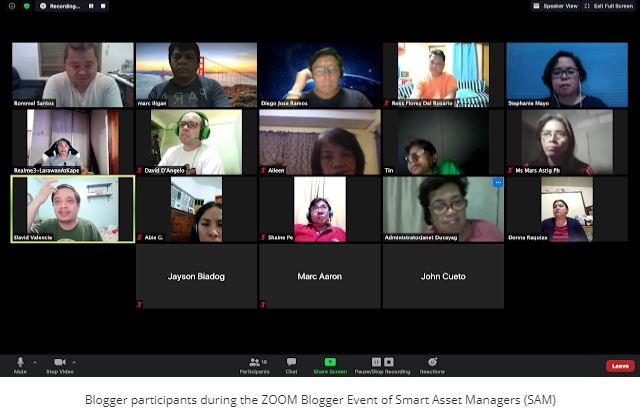 Smart Asset Managers is a global digital and conventional business development company that anchors e-commerce and publicly listed company, KinerjaPay,  with the commitment to contribute in making every Filipino's life better through technology.
"We felt that it is timely for us to make the conclusive move to start expanding in Manila and the rest of major cities—especially seeing how Fintech is slowly becoming more inclusive and intentional in recent years," Santos concludes.
According to a joint study entitled "e-conomy SEA: Unlocking the $200B Digital Opportunity" by Google and Temasek Holdings, it found that the Philippines ranked second after Indonesia as the world's fastest growing internet market with the potential to grow by 11 per cent in CAGR (Compound Annual Growth Rate) to 93 million internet users by 2020.

Smart Asset Managers business is Digital and Conventional Business Developments.
SAM is all about

NO SELLING

NO RECRUITMENT

NO TIRING TRADING PROGRAMS

NO BUYING IN AN INVESTMENT SCHEME

NO LENGTHY LOCKED IN CONTRACT

NO ONGOING PRE-PURCHASE RECURRING ORDER AGREEMENT

NO COMPLICATED MLM

NO BUSINESS OPPORTUNITIES HIGH PITCH SELLING TACTICS

WITHOUT BUILDING A COSTLY BUSINESS STRUCTURES

WITHOUT ANY RECURRING EXPENSES, I.E. STAFF SALARIES, OFFICE RENTAL AND UTILITIES

MOST OF ALL, EARNING WITHOUT SPENDING THOUSANDS PAYING SOMEONE TO TELL YOU THINGS YOU ALREADY KNEW

It is important to study and learn any new business potentials very carefully. Make sure to learn from the tested and proven financial experts. Be "smart" on how to make your money grow.Look forward this coming July or August for Smart Asset Managers (SAM) to begin its Philippine operation.

Moreover, visit and Like their Facebook Page 

https://www.facebook.com/samdigitaltechnologies/

to learn more updates and pertinent information.