Enjoy awesome travel deals and data roaming perks at the first ever Smart Travel Sale Fair on Oct. 12 to 14
On a hunt for the best travel deals? Mark your calendar as Smart Communications, Inc. (Smart) holds the first ever Smart Travel Sale Fair at the World Trade Center in Pasay City on Oct. 12 to 14. 2018.
A huge travel extravaganza, the Smart Travel Sale Fair brings together major airlines and over 100 agencies and booking partners to offer exciting deals perfect for your holiday getaways and bucket list destinations.
Groundbreaking pre-booking feature for data roaming packages
At the event, Smart is set to introduce its groundbreaking pre-booking feature for data roaming packages a first in the country. This unique feature will allow customers to conveniently buy their data roaming services ahead of their trip, so they won't have to worry about staying connect online while traveling and exploring the world.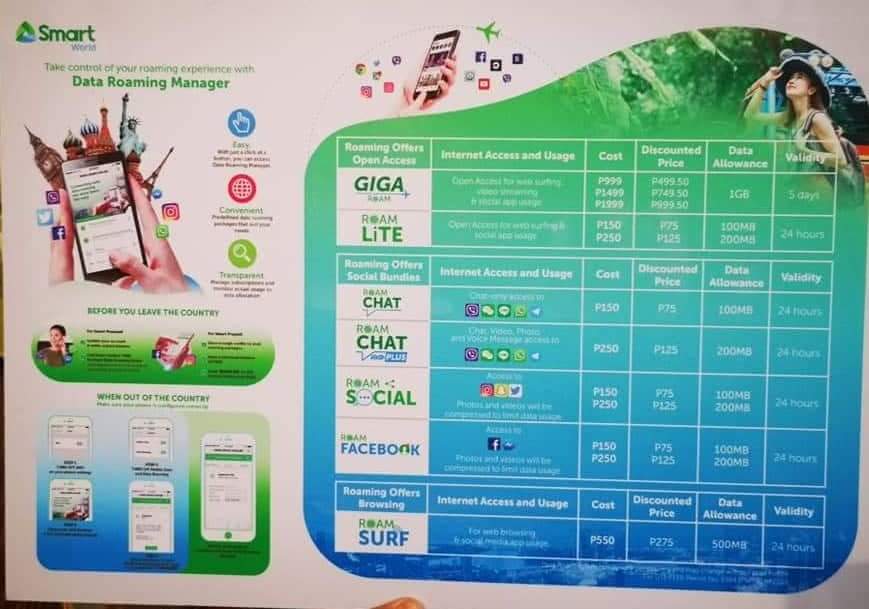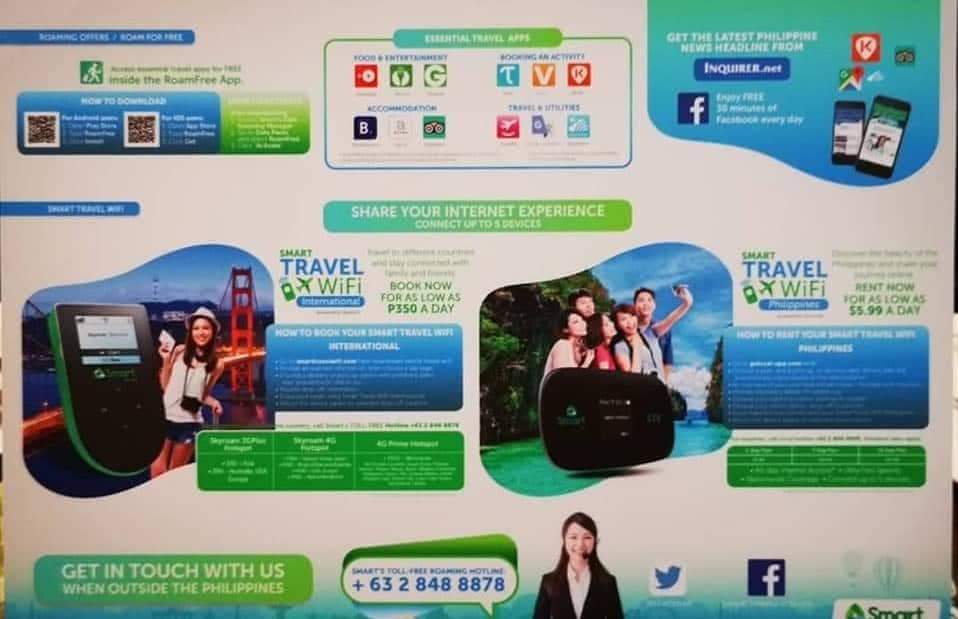 As a big treat, customers pre-booking at Smart's themed booth at the event will get 50 percent discount on Smart's data roaming products. All Smart customers can also enjoy 50 percent discount on the Php100 entrance fee by simply presenting a special text message from Smart before paying at the ticket counters.
Celebrating Filipinos' passion for traveling
"The first ever Smart Travel Sale Fair is a huge celebration of the Filipinos' growing passion for exploring the world and sharing all these memorable travel experiences with loved ones," said Kat Luna-Abelarde, FVP and Group Head of International Roaming 8L Carrier Business for PLDT and Smart.
"That's why aside from giving the best airline promos and hotel discounts, the Smart World Travel Sale Fair also offers 50 percent discount on new and improved Smart data roaming products so you can enjoy a more convenient and worry-free getaways in over 153 destinations," she added.
When you roam with Smart, you have all the travel information you need at your fingertips. You can also hail a cab using an app, book flights and hotels on the go, track your trip or map out your destinations, translate foreign words in a snap, and, most importantly, share all your travel experiences with loved ones in real time on Facebook, Instagram, and Snapchat and via top messaging apps.