A man allegedly committed suicide after jumping off from the third floor of SM Bacolod, Thursday afternoon.
In the Facebook post of April Joy Natu-el, based on what she heard, the victim was allegedly a foreigner, a German national particularly. She also had the chance to take photos of the incident.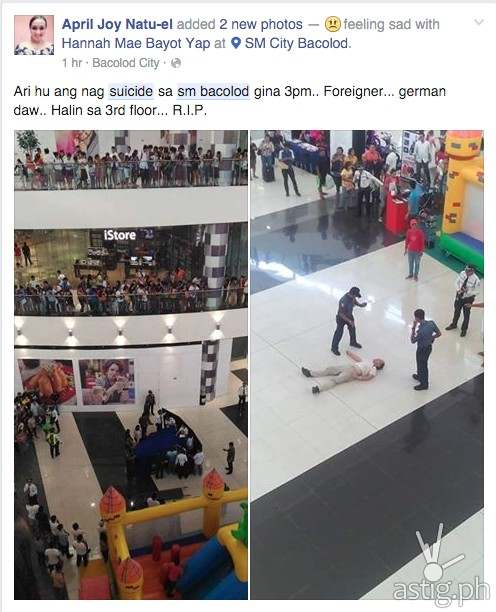 According to eye witnesses, the victim was allegedly cheated by his Pinay girlfriend that's why he decided to end his life.
After the incident, photos of the incident went viral in social media.
Based on other reports, he attempted jumping off in the mall last Tuesday but he failed since there were guards that stopped him. In his next attempt, he finally succeeded.
The truth about the photos doesn't surface yet.
The unfortunate incident is eerily similar to an alleged suicide that happened at SM Megamall on Valentine's Day this year.