MANILA, Philippines – Cable TV channels Cinema One, Jeepney TV, and CineMo are honoring the late Fernando Poe Jr. or FPJ on his birthday this August 20 with special features on the renovated FPJ Museum and newly-built FPJ Cinema.
Cinema One will air an exclusive interview with the vice president of FPJ productions Jeff Sonora, who will talk about and give a tour of the revamped museum and the new cinema, on "CinemaNews" this Friday (August 19) at 9 PM, with encore on Saturday (August 20) at 2pm and Sunday (August 21) at 1am and 10 am. He will also show how they were able to preserve the movies of 'Da King' through their remastering facility. The interview may also be seen on Jeepney TV's Facebook page on August 20.
Over at CineMo's social media pages, fans can expect a more comprehensive tour of the museum—with focus on valuable mementos in FPJ's celebrated career such as the Panday sword, his costumes, and other iconic items from his films.
In addition, Cinema One streams three of FPJ's films for free in commemoration of his birthday. Until October 31 (Monday), fans of the King of Philippine Movies can binge on his memorable flicks "Mabuting Kaibigan, Masamang Kaaway," "Muslim .357," and "Suicide Commandoes" via Cinema One's YouTube channel.
Cinema One also continues to air FPJ-led movies on television via the Hari ng Pinoy Cinema block every Sunday at 11 AM featuring "Bandido Sa Sapang Bato" this August 21 and "Isa-Isa Lang" on August 28. FPJ-directed movies, using his moniker Ronwaldo Reyes, are featured on C1 Masters on Wednesdays at 9 PM. Catch "At Muling Nagbaga Ang Lupa" on August 24 and "Umpisahan Mo, Tatapusin Ko" on August 31.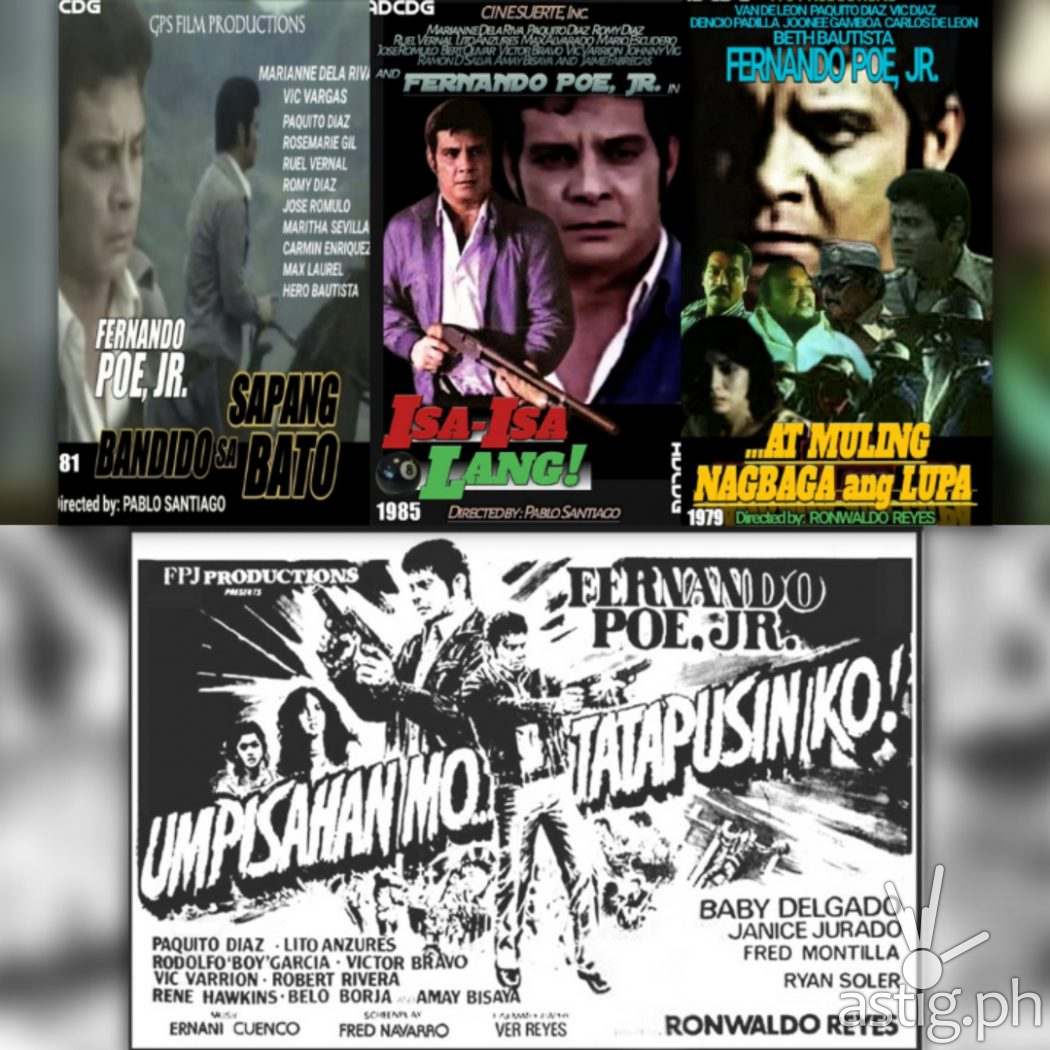 Jeepney TV also celebrates FPJ and Susan's enduring tandem as it airs "Mahal, Ginagabi Ka Na Naman" on its Pasada Pelikula block this August 20 (Saturday) at 3:05 PM and "Karnabal," "Ang Daigdig Ko'y Ikaw" and "Perlas ng Silangan" on Jeepney TV's YouTube channel from August 19 to 21.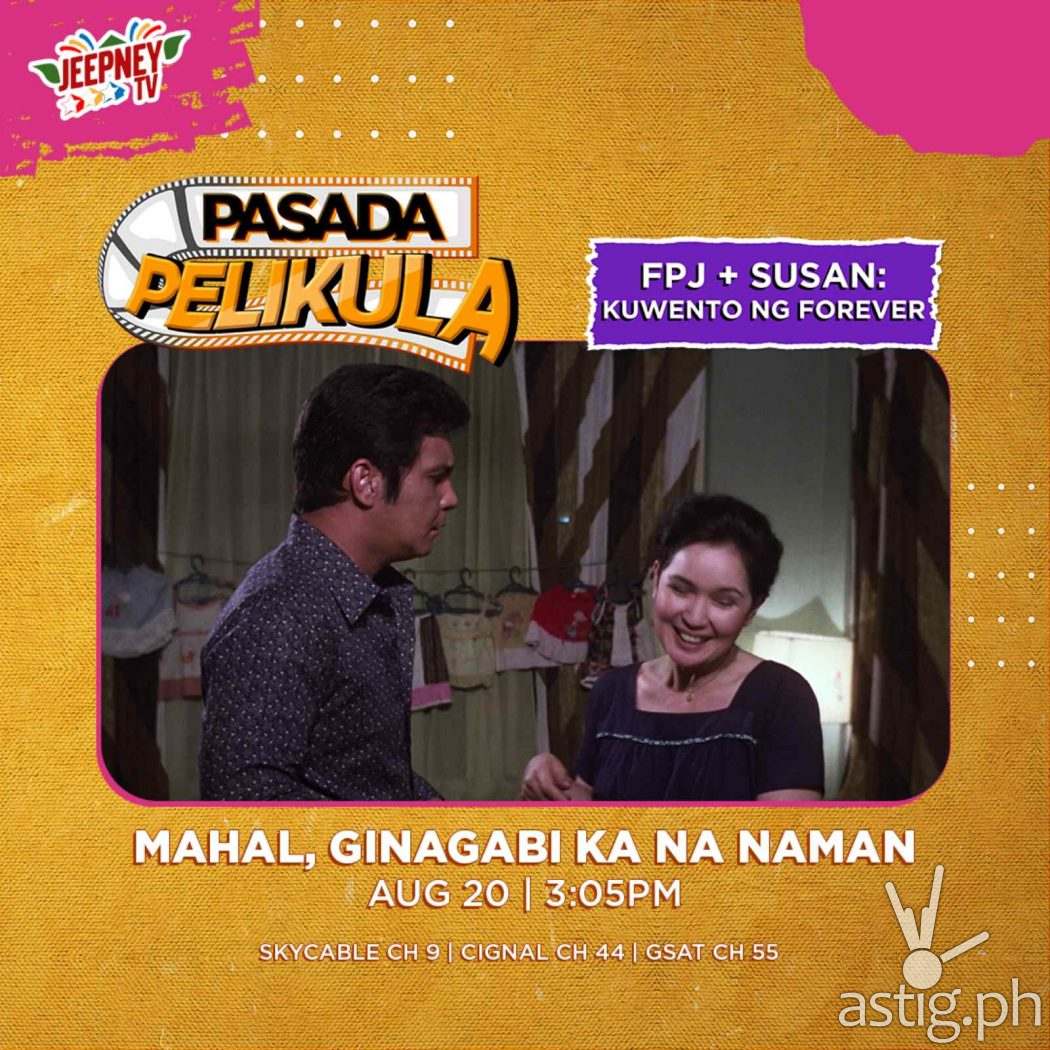 Let the lasting legacy of FPJ live on by checking out Cinema One, Jeepney TV, and CineMo's tributes for him! For updates, follow @abscbnpr on Facebook, Twitter, TikTok, and Instagram or visit www.abs-cbn.com/newsroom.