Top chefs Matthew Bates, Roby Goco, DJ Santos, Nancy Edralin, and food expert Anthony Macaraeg are set to share their expertise in healthy food recipes and tips for the third leg of Food Tastings this Sunday.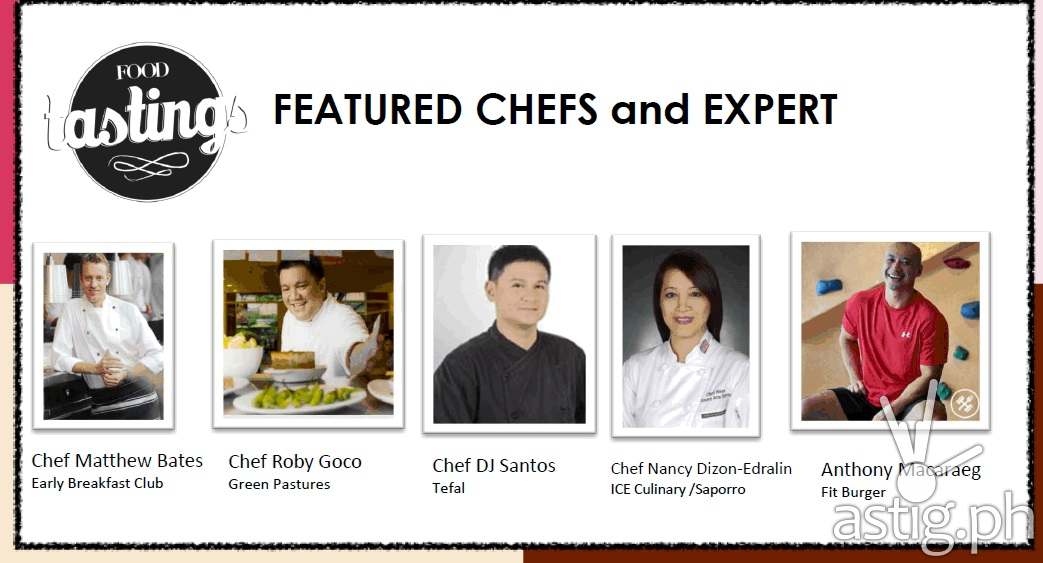 For the upcoming free cooking class of ABS-CBN Publishing's Food magazine, the five culinary experts give foodies a chance to learn and explore new healthy food tricks over the weekend at the Eastwood Mall Atrium starting 2PM.
To join the event, participants need to register at http://foodmagazine.abs-cbn.com.
Food magazine's Big Breakfast Issue featuring 15 must-try recipes is also available nationwide and at the ABS-CBN Store (abs-cbnstore.com).