PHILIPPINES – Fujitsu's Global Delivery Center (GDC) in the Philippines was conferred with the United Nations Women's Empowerment Principles (WEPs) Award as Champion for the Transparency and Reporting category during the awarding ceremony held at Discovery Primea Hotel in Makati City. The award was received by Geraldine Mabale, Deputy Head of Fujitsu GDC Philippines.
The Transparency and Reporting category recognizes a company's commitment to transparency and reporting of gender data that goes beyond minimum requirements and seeks to measure, analyze, and report on performance of their gender policies and practices across the value chain. This category also acknowledges a company's set targets and accountability frameworks in place that they consistently report. More than merely reporting data, these companies also take steps to improve their performance on gender indicators, such as recruitment and retention, and women in management among others.
Fujitsu GDC Philippines was recognized for their gender-inclusive measures within the company and its implementation of measures in evaluating gender-related workplace policies done on a monthly, quarterly, and annual basis.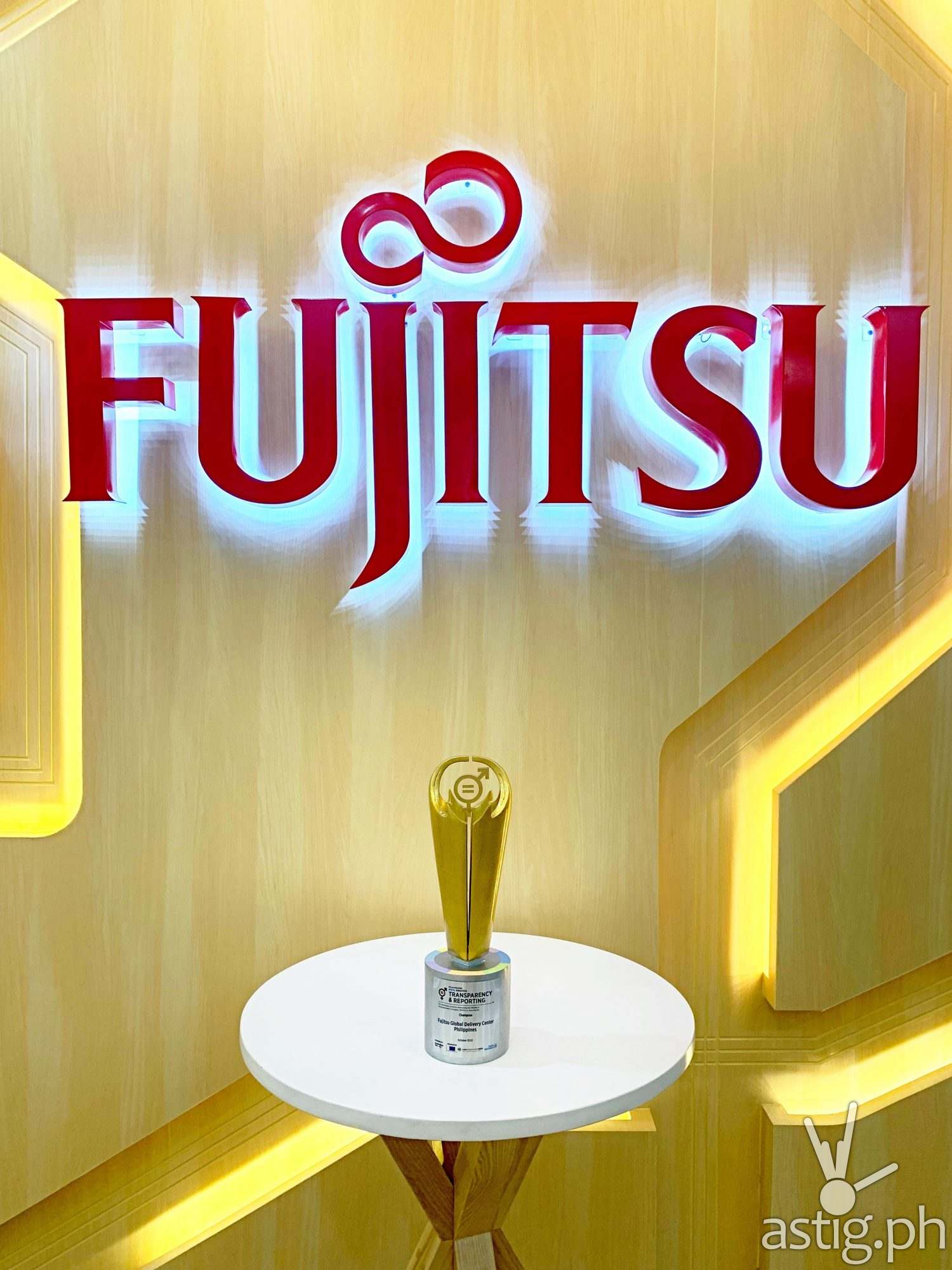 The GDC's various trackers and reporting tools measure gender indicators such as gender-split data, percentage of women in the leadership team, percentage of women who are new hires, number of employees who participate in women-centric employee engagement events, and number of employees who graduated from the Women in Tech classes offered within the company among others.
These initiatives are aligned with Fujitsu Global Delivery's Global Responsible Business Program's Diversity, Equity, and Inclusivity Pillar. As a global signatory to the Women's Empowerment Principles, Fujitsu also uses the UN Sustainable Development Goals framework to focus on initiatives with positive, long-lasting impacts based on local needs.
"Our transparency and reporting measures come from our commitment and drive in promoting gender equality especially in the Information Technology (IT) industry that we belong to. As a Responsible Business, continuous tracking of our performance against targets helps ensure that we are on track in reaching gender equality in our policies, programs, and services, not just with our employees, but also to our communities and customers," said Arlene Gregorio, Head of Fujitsu GDC Philippines.