MANILA, Philippines – Gamer continuously accelerates its service to communities nationwide. As a part of its mission to enrich Filipinos lives through digital innovations, Gamer enters a collaboration with UniPin to provide an easier gaming experience.
The partnership between Gamer PH and UniPin will enable users to purchase more options of game top-up and vouchers directly through https://www.gamer.com.ph/unipin/. The game voucher itself is supplied and provided by UniPin, a leading digital entertainment enabler with more than 10 years of experience in providing reliable game vouchers from the most favorite game publishers around the world. This will ensure easy and safe gaming top-up wherever and whenever.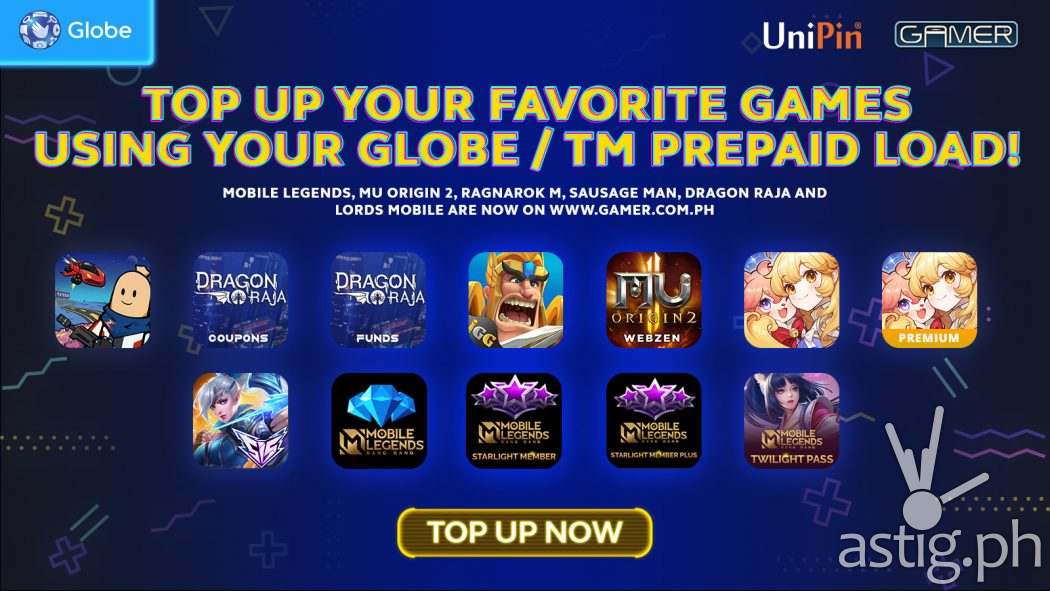 Gamer offers a wide range of game direct top-up and vouchers, and offers a lot of special promotions and deals, for Globe and TM subscribers. Currently, UniPin offers the best Globe and TM load conversion to Mobile Legends: Bang Bang Diamonds in Gamer. Other popular game vouchers that UniPin provides for purchase are Sausage Man, MU Origin 2, Lords Mobile, Ragnarok M: Eternal Love and Dragon Raja. Game vouchers such as One Punch Man: The Strongest, Point Blank and LifeAfter will be available for purchase soon. As for the payment option, Globe Prepaid and TM load can be used to purchase the vouchers. The amount of purchase will be deducted from the credit balance.
Cynthia David, Country Manager of UniPin Philippines explains the partnership as an embodiment for both company's vision. "Gamer and UniPin share the same vision, which is to provide the best digital services to every Filipino in the country. As we believe that the gaming community in the country is increasing steadily, we want to support them with the best access to gaming experience possible through the partnership," said Cynthia.
More information about UniPin promotions, diamond purchase, and other activities can be officially accessed on www.unipin.com and www.facebook.com/UniPinPhilippines.