Garmin Venu SQ is finally in the Philippines! Garmin's newest smartwatch takes the highly acclaimed Garmin Venu to new heights with a new square-shaped 1.3-inch AMOLED display panel protected by Gorilla Glass. Priced at Php 11,495 (regular) and Php 14,495 (music) on Shopee Philippines, the Venu SQ comes in at a lower price point compared to its predecessor, which is priced at around Php 20,495.
In order to keep the price down, a few minor features have been removed on the Venu SQ, most notably the the barometric altimeter. For those who are not aware, this tracks your vertical positioning – i.e. ascent / descent when climbing up and down the stairs. On-screen animated workouts have been removed as well.

Apart from its new screen design and the usual smartwatch functions such as calling and texting (linked to your phone), the Venu SQ still comes with all the major features of its predecessor, such as:
Optical HR sensor with PulseOx (SpO2 tracking)
GPS with GLONASS & Galileo options for workout tracking
Downloadable structured workout support
Music storage and streaming with Spotify/Deezer (music edition only)
Contactless Payments with Garmin Pay
Respiration rate, 24×7 HR, stress tracking, body battery
Sleep tracking, step/activity tracking, nacho cheese usage tracking
Female menstrual cycle tracking
Connecting to ANT+ & Bluetooth Smart sensors
LiveTrack for workouts & safety alerts for day to day usage
During the day, the Venu SQ will monitor your health via its built-in sensors. This includes heart rate, blood oxygen, respiration frequency, and stress levels.
At night, it will track your heart rate and tossing and turning, as well as oxygen saturation and REM sleep periods. A daily sleep report will then be generated which you can use to make adjustments in order to improve your sleep quality.
For women, you can mark the start and end of your menstrual cycle as well as record your physical, psychological, and emotional condition. You can access information about your cycle directly from the Venu SQ or get detailed data using the Garmin Connect App.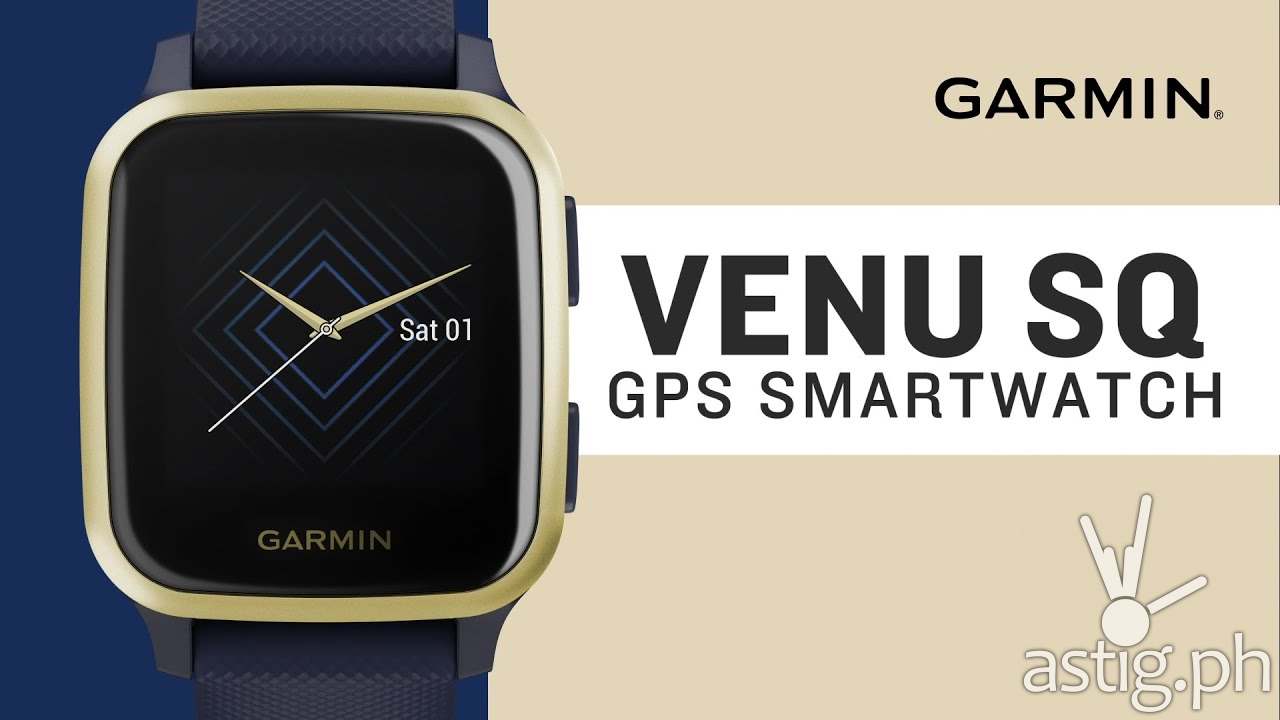 The Venu SQ boasts a 6-day battery life as well as always-on display capabilities thanks to its AMOLED panel, up by 1 hour compared to its predecessor the Venu, which is rated at 5 days (smartwatch mode).
In the Philippines, the Venu SQ is priced at Php 11,495 for the standard edition. For Php 3,000 more, music lovers can get the Venu SQ music edition, lets you store around 500 songs on its internal 3.5GB storage.
It is available for purchase at the Garmin Official Store over at Shopee Philippines. So not only are the products 100% authentic, you also a 7-day return guarantee. You also get free shipping and the option to pay via COD (cash on delivery).
As an added benefit, you get direct support from Shopee Philippines, should there be any issues with your purchase.
Click here to download the Shopee app for FREE on the App Store or Google Play.