Move over, all you money transfer services. GCash is now better than ever! Its new bank transfer feature lets Pinoys send and receive funds to and from local banks FOR FREE.
Don't you hate having to pay a service fee just to send money to your loved ones? We at Astig.PH HQ sure do! Sayang ang piso kahit magkano pa yun. Sometimes, a service fee is already equal to a filling combo meal at our favorite fastfood chain (HINT: Not Jollibee).
Now, with the new and improved GCash, we don't have to give up hundreds of pesos a month on fees. GCash-to-bank and bank-to-GCash transactions can take less than 3 minutes on your mobile phone, too, which means you can send your mama or tiyo the money they need agad-agad.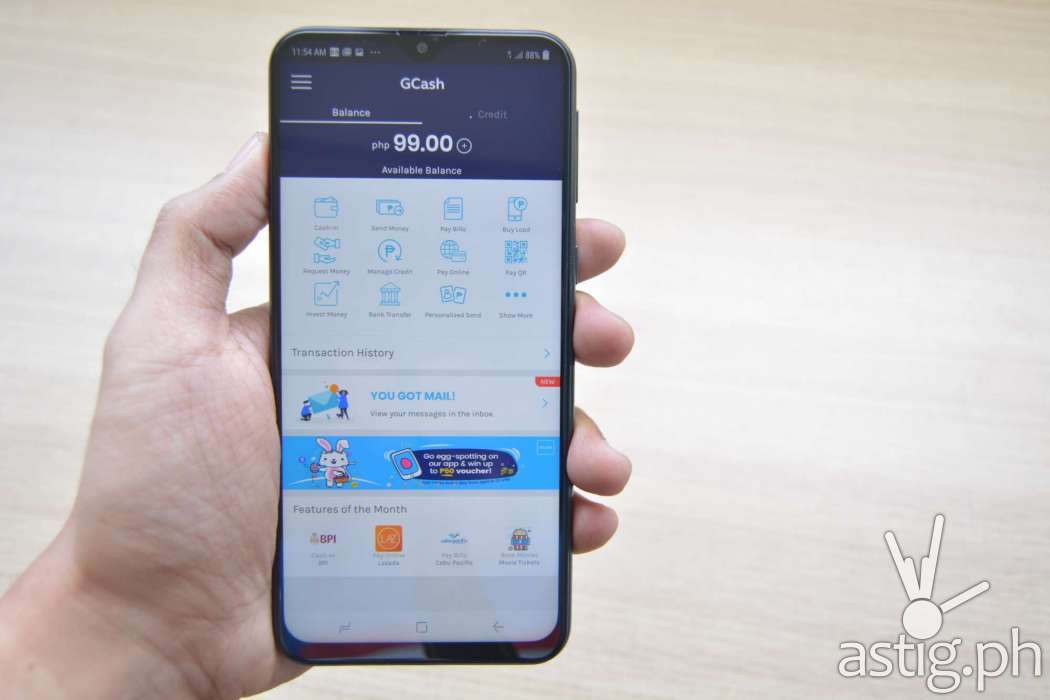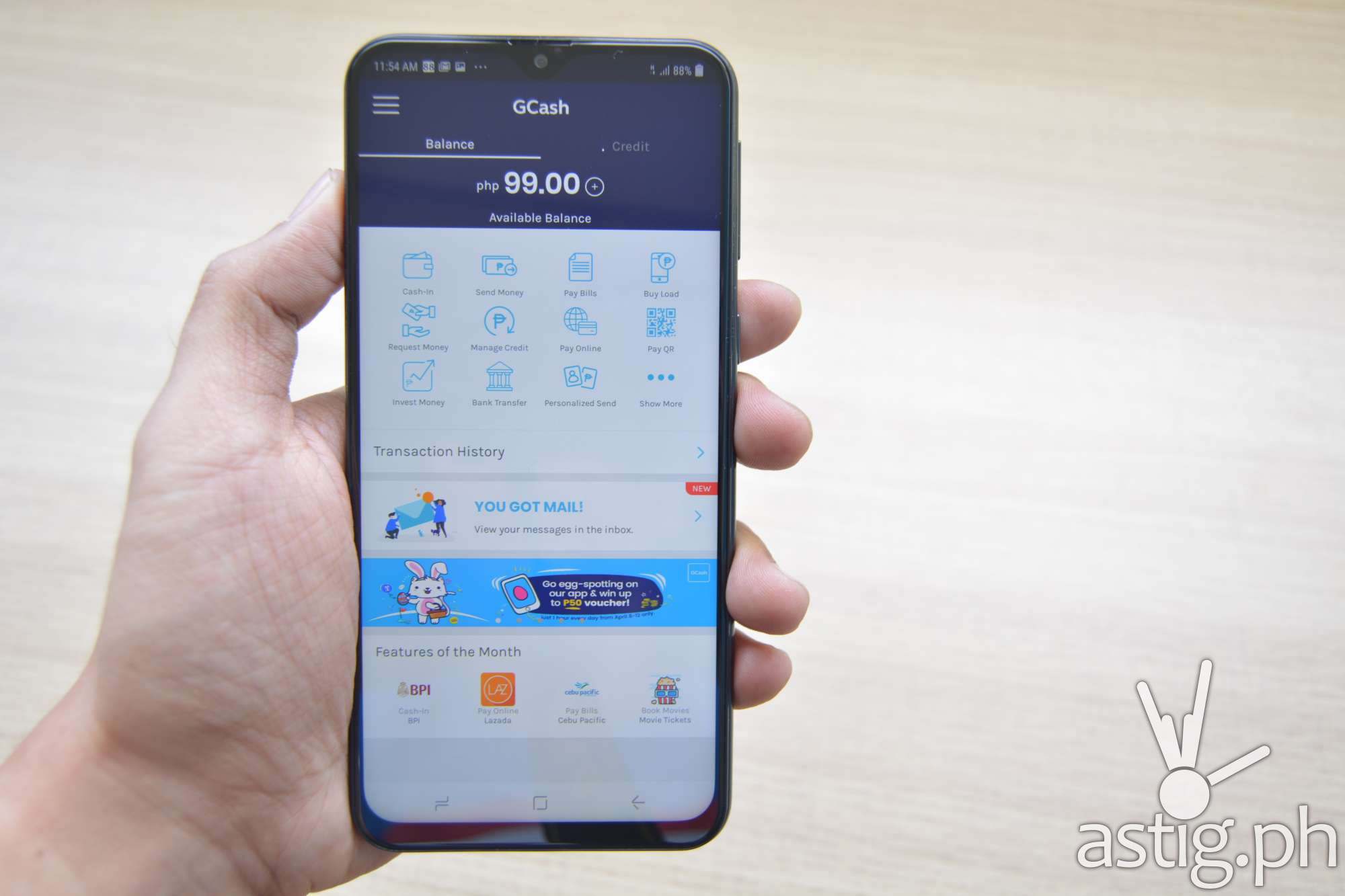 Thanks, Bangko Sentral ng Pilipinas!
We're happy to report that this FREE service is powered by InstaPay, an electronic fund transfer (EFT) service powered by Bangko Sentral ng Pilipinas (BSP). Accounts of participating BSP-supervised banks and non-bank e-money issuers can send funds 24/7. Ano ibig sabihin nito? Any Juan dela Cruz with a GCash account and BSP-supervised bank account can just transfer funds quickly anywhere in the Philippines where there is internet.
How to use GCash for bank transfer
With the GCash app, you can just transfer your hard-earned money from your bank account directly to a GCash account, and vice versa. If you need to add funds to your GCash Wallet, just tap on Cash-In.
As you can see, there are a lot of ways to cash-in—through a participating bank, department store, supermarket, even a convenience store! Yes, you read that right: GCash allows us Pinoys to move funds from places like 7-Eleven and Robinsons Department Store, as well as Philippine banks like BPI or RCBC.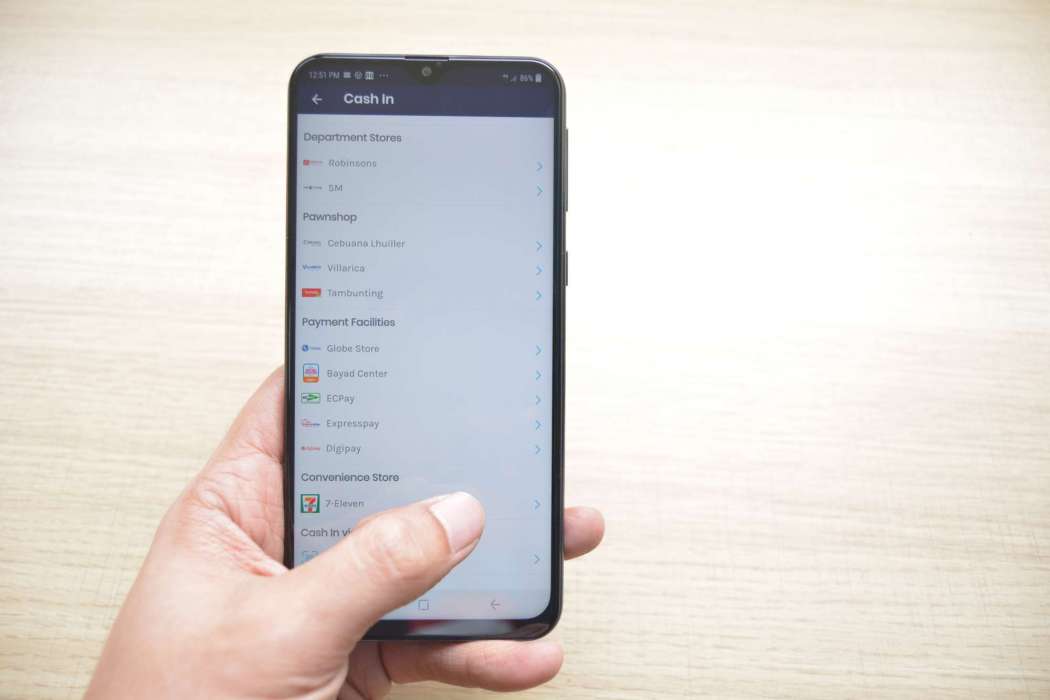 Once you have loaded the necessary funds into your GCash account, simply select the bank that you will be transferring to and provide four pieces of information for the transaction:
Amount of money to be transferred
Bank account name
Bank account number
Optional: email address where a copy of the confirmation receipt will be sent to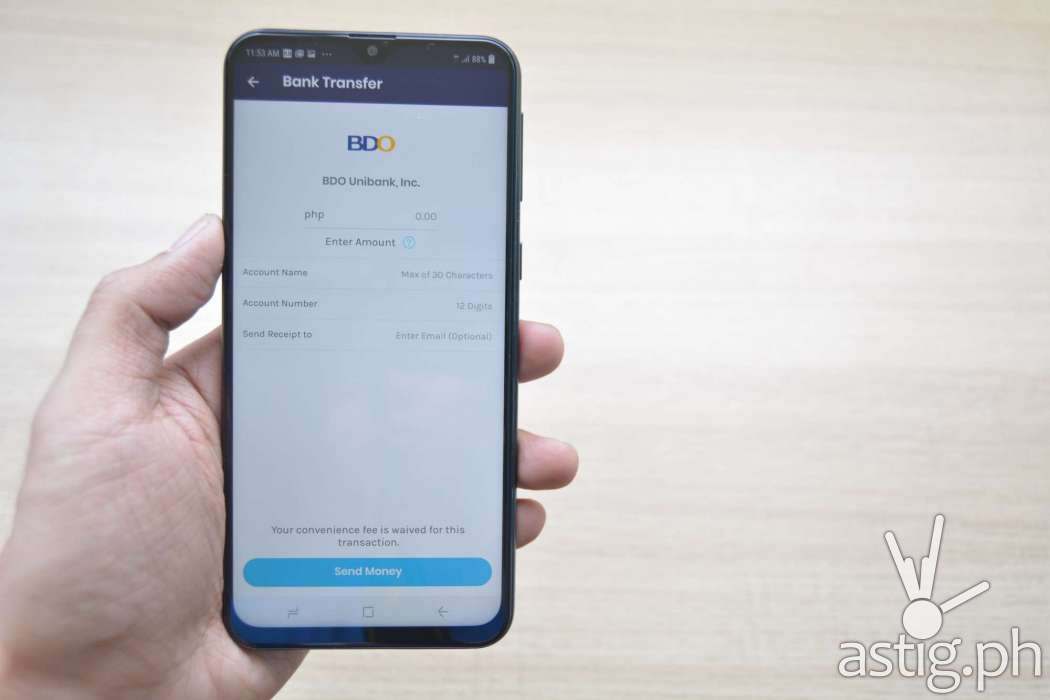 List of supported banks
If you have an account in any of these banks, you're in luck! Transferring money is now a breeze.
Bank of the Philippine Islands
BDO
Metrobank
Landbank of the Philippines
Security Bank Corporation
Unionbank of the Philippines
Philippine National Bank
China Banking Corporation
East West Bank
RCBC
UCPB
PSBank
Asia United Bank
PBCom
DBP
Bank of Commerce
China Bank Savings
CTBC Bank
Dungganon Bank
Equicom
ISLA Bank
Malayan Bank Savings
Maybank
Omnipay
Partner Rural Bank (Cotabato)
Paymaya
Philippine Business Bank
Philippine Trust Company
Philippine Veterans Bank
PNB Savings Bank
RCBC Savings Bank
Robinsons Bank Corporation
Sterling Bank of Asia
Sun Savings Bank
UCPB Savings Bank
Yuanta Savings Bank
Our thoughts on the benefits
Here at Astig.PH we're loving the convenience GCash brings to our busy lives! Since the nearest mall is still far from where we work every day, it's not easy to pay our bills or send money to our families. Here are our top reasons why we fully support GCash: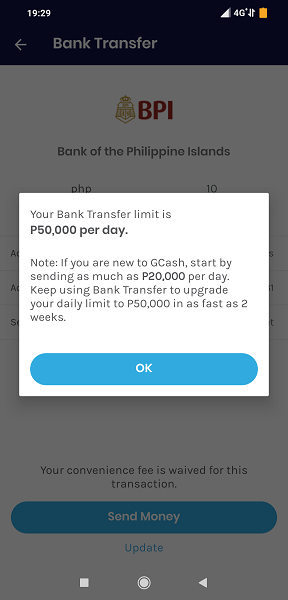 Availability. GCash transfers are now available to a LOT of banks nationwide. Did you check out the list above? We bet at least 60% of Pinoys at least 20 years old have at least one savings account in one of the banks we mentioned.
Safety and security. We trust the multiple ways GCash secures our accounts—from SMS confirmation codes to MPINs! The GCash app will send SMS and e-mail notifications regarding our transactions as well.
High transfer limit. Your GCash limit can actually be higher than your ATM withdrawal limit! We see this useful when making big-ticket purchases or if you need to pay for tuition fees of all your five children at once.
Convenience. We still remember the days of Multiple and ebay.ph sellers who would accept GCash payments. We had to go to the nearest Globe store to cash-in! Now, paying for items on Facebook Marketplace can be done at home, and can take minutes to complete.
More convenience! Have you ever come across an online seller (maybe via Shopee?) that doesn't allow Cash on Delivery, but direct bank deposit? Now you can just pay thru GCash, without the hassle of convenience fees, long lines and rude bank clerks.
It's FREE! We already mentioned this earlier, but we just feel like saying it again. The app can easily be downloaded thru the App Store and Google Play. It's just about 110 MB and it has all the features you need to pay bills, buy load and send money. But the best thing about it is that the NEW money transfer feature is absolutely FREE!
When we used our BPI bank account to send and receive a measly Php10.00, we didn't incur any charges. The transaction history just reflects exactly the amount we sent and received!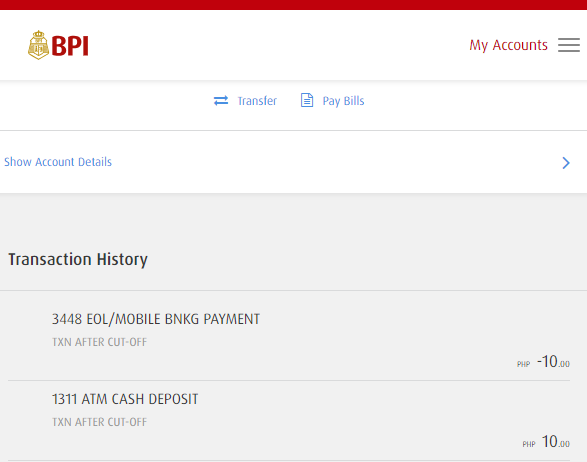 Final thoughts
GCash really makes a difference in our lives, and although we haven't formally published a review on this app as well as other finance apps on the market, we can safely say that GCash has all the features that the regular Juan dela Cruz will find useful.
Then again, maybe it's time we get an app review up soon?
Stay tuned!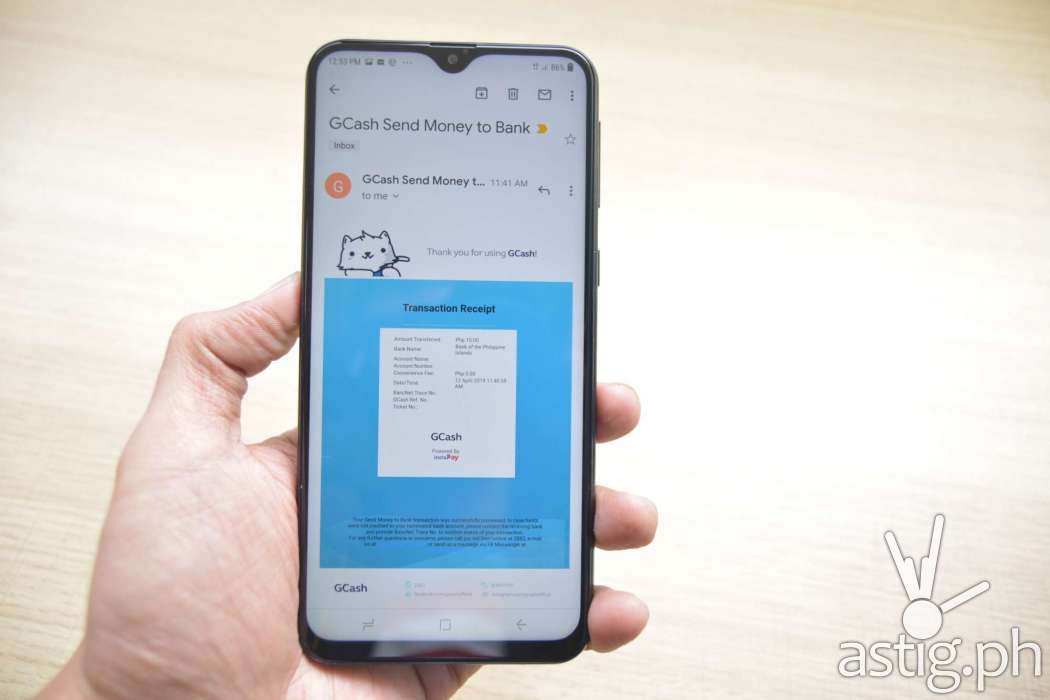 Ready to use your mobile phone as your virtual wallet? Download the app for your iPhone or Android. If you're not ready yet, check out https://www.gcash.com/.