Filipinos are up for a treat as Gerry's Grill unveil their two new looks that are worth dining at.  Just a couple of weeks back, Gerry's did a back-to-back outlet opening – the one at the ground floor, Mega Strip B of SM Megamall in Mandaluyong and Aseana along Macapagal Avenue in Pasay City.
Both locations are set to be relaxed and comfortable, a dining place that is both inside and outside at the same time.
The SM Megamall location is capable of seating a near  total of 250 guests – from dining area, function room and outside seating.  The wall of the main dining area is set with foliage, which is installed with a fully automated watering system to nourish them.  "The light is calibrated in a way that it would have the same effect like sunlight," explains Francis Villaluz, Gerry's Senior Marketing Manager.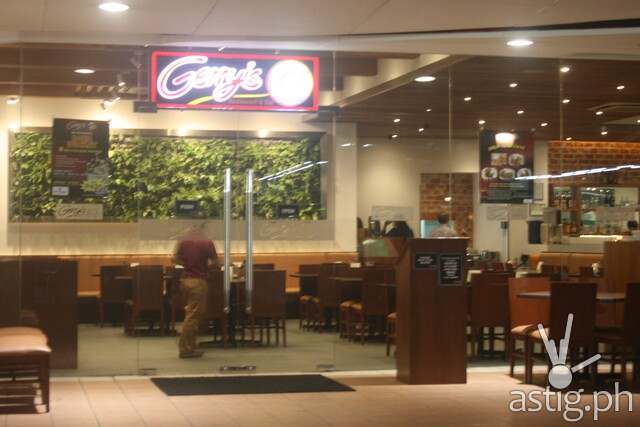 The greens placed gave a refreshing touch that relaxes diners coming in. The walls were also given a rough brick treatment, making it look like a wall well kept but is still exposed to the elements.  No rush moment, simply relax eating with your family and friends.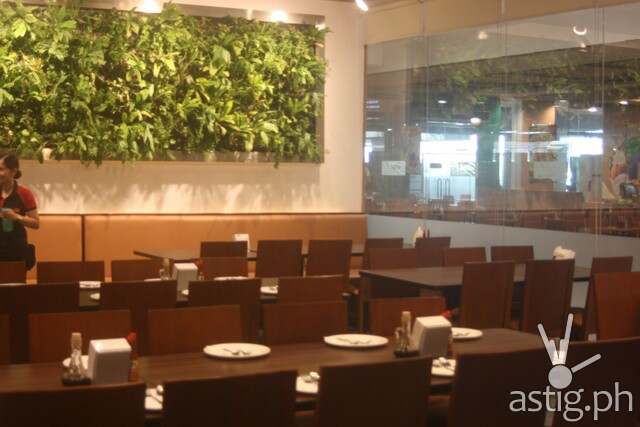 Aseana branch will totally give you a different look beyond what you expect.  It is being outside while you are inside.  Confused?  Don't be, for you will definitely understand what I am saying once you get to see the place.  With tall windows, Gerry's Grill Aseana make use of natural lights.  The high ceiling makes it possible to create that look that they were aiming for.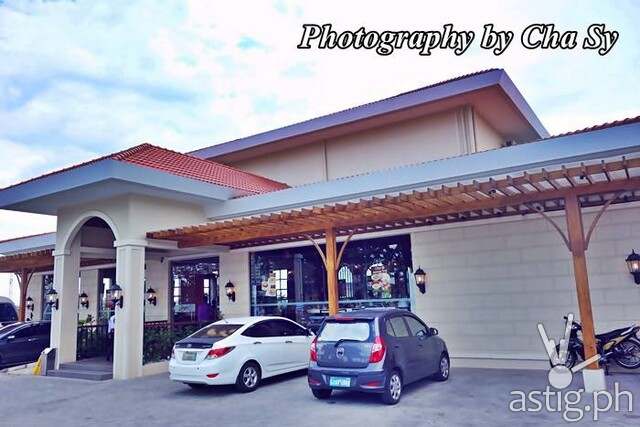 The Aseana branch is like you are in the backyard setting of a Spanish inspired house/community.  Strings of track lights are set imitating that of the normal bulb lights hanged during garden festivities.  The black ceiling is patterned with pin lights depicting stars in a clear night.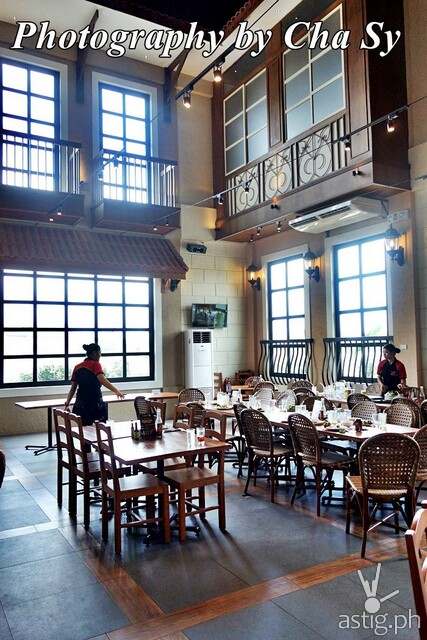 This location is capable of seating 250 guest.  It has an enclosed bar area for guest who would like to smoke and a "nook" that is open to all but still separates you from the main dining area.  The wash area has a hot and cold water option which is quite nice. When compared to other locations, this is definitely one design set for the outside that is inside.
Would the ambiance change things price wise?  The answer is "No!"
People would still enjoy the normal Gerry's Grill items that they love!  From sinigang to fried tilapias, kare-kare to crispy pata, were ever they decide to dine, customers will still feel the known Gerry's Grill service without denting their budget.  As of the moment, around 5 branches is there to offer customers food that is not commonly found in the menu but is normally present in their UP Towncenter branch –  it is more of an introduction of food that Gerry's Plus has to offer.
Gerry's Grill is still the same  Gerry's Grill that we all know and love.  They just pushed things up to give you more comfort and enjoyment in your dining experience!  Happy eating!
(Photos used were provided by fellow Astig PH Cha Sy.)