Who doesn't like to give and receive awesome gifts every Christmas? Apart from the get-togethers and happy moments with family, it's the little trinkets and awesome items we receive from each other that make every Christmas special.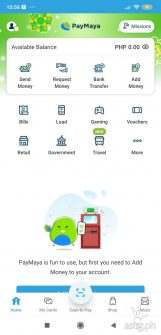 This Christmas, PayMaya is offering Filipinos more rewards with "PayMayaguinaldo", where users have a chance to win as much as P1,000,000 in the Grand raffle draw.
If you're a PayMaya user, you could also win up to P285,000 worth of prizes to be given away in the weekly raffle draws from today until January 10, 2021. Just imagine how much galante you can be with your inaanaks when they ask for the Christmas-time aguinaldo. We at Astig sure are excited to earn raffle entries just by purchasing items online via PayMaya. Instead of paying cash, PayMaya.
Don't miss out on this opportunity–if you haven't yet, you can create a free (that's right, free!) PayMaya account today! Just follow this link: https://official.paymaya.com/CAK1/425eb133.
Interested in earning raffle entries once you have your PayMaya account?
First, you have to add money to your account. You can do this via Instapay bank transfer so you don't have to leave your home, at establishments like MiniStop and 7Eleven, and even at Smart Padala agents in your neighborhood!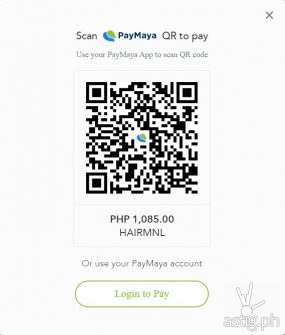 Here's how PayMaya users like you can earn raffle entries:
#ScanToPay via PayMaya QR at any PayMaya partner merchant with a minimum of P100 purchase. We love that we can do this to pay for our maintenance medicines at Mercury Drug Store and Watsons. We just scan the QR code at these drugstores and voila! Instead of paying cash, which at this time can be dangerous cause of infection, we can go cashless and pay thru PayMaya. We plan to continue purchasing items thru these drug stores to earn raffle entries!Apart from the safety, convenience, and the chance to win up to P1,000,000, you also get a 1%, 10%, or 100% cashback of up to P500 when you #ScanToPay via PayMaya QR. Cool, right?
Use your PayMaya-registered mobile number when you buy items online with a minimum of P100 purchase. Boozy.ph and HairMNL.com our some of our favorite shops when it comes to conveniently ordering alcohol and hair color kits online, and these shops accept mobile number login if you can't scan the QR code.Just click the Log In To Pay button and key in your PayMaya mobile number.
Purchase prepaid load and other treats at the PayMaya in-app shop with a minimum of P100 purchase.
You can get one raffle entry for every P100 purchase when you buy prepaid load, gaming pins, or even gift vouchers from your favorite restaurants at PayMaya's in-app shop.
The more you spend using these PayMaya payment options, the more raffle entries you get to earn to win amazing prizes! Here's a quick cheat sheet on the prizes PayMaya is offering:
 Date of Draw
        Winners
 Winners Announcement
December 4, 2020
1 winner of P 20,000
10 winners of P 10,000
December 8, 2020
December 11, 2020
1 winner of P 20,000
10 winners of P 10,000
15 winners of P 5,000
December 15, 2020
December 18, 2020
3 winners of P 20,000
10 winners of P 10,000
25 winners of P 5,000
December 22, 2020
January 13, 2021
1 winner of P 1,000,000
January 19, 2021
Check out this link for more details: https://www.paymaya.com/paymayaguinaldo. Also check out our video for our take on what you should do with 1 Million pesos: