It's a bright and scintillating Christmas at the Circuit Makati, home of the city's immersive and awe-inspiring Christmas tree.
Blazing against the night sky with an explosion of lights, the 56-foot, interactive Christmas tree redefines the Makati skyline as it welcomes everyone to Circuit Makati, the lifestyle and entertainment destination for those who want the best that the holidays can offer.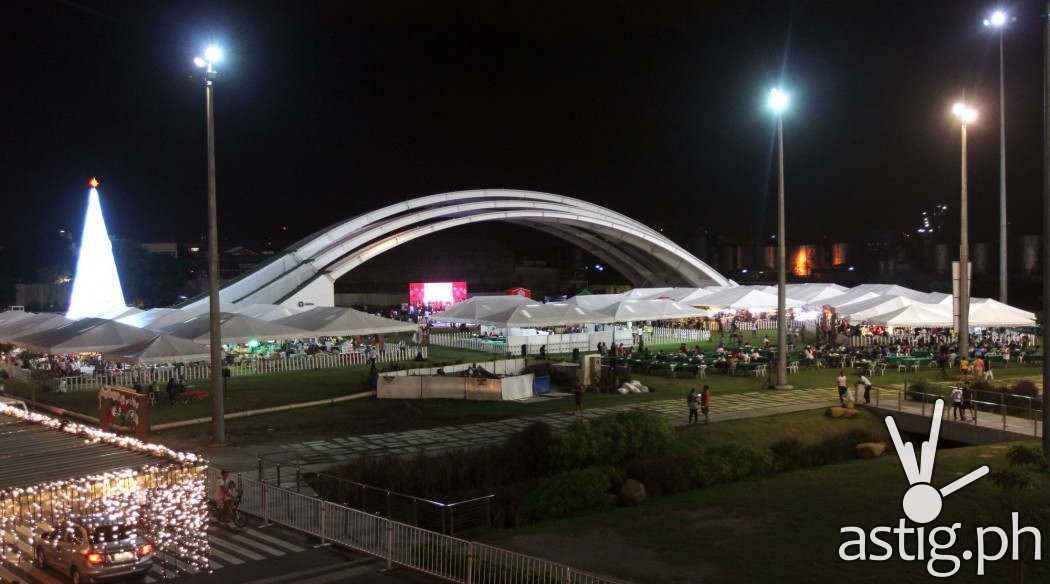 In partnership with Mastercard and Alveo, last November 18, this magnificent masterpiece made purely of 250,000 sparkling lights brought light to the biggest, hippest, Circuit Makati Bazaar 2016. Around the tree, 2,500 strands, each with 100 lights, plus 150 sets of meteor lights, create a magical spectacle that showcases the grandeur of Christmas.
Giving a new dimension to Christmas trees, the giant Circuit Makati tree can be accessed from inside and out giving a more immersive experience for all. Come inside and marvel at the sight of countless moving lights, many of which have been recycled from the previous years with the aim of staying environmentally friendly.  To bring more life to the Christmas tree, it has been jazzed up with more color to evoke a youthful and vibrant vibe, and sprinkled it with circular patterns inspired the Globe Circuit logo. The result is simply spectacular.
"This year, we wanted to curate another magnificent display with a modern and interactive Christmas tree that's sure to entice our visitors," said Shiella Aguilar, in keeping with Ayala Land's efforts to bring bright lights to various estates across the country, transforming its developments into a Christmas wonderland where people can come together and feel the magic of the season.
The Circuit Makati Christmas tree will continue to bring joy until January 8, 2017.  Indeed, bright lights are bringing Christmas cheer to the ever-bustling city. As if this were not enough, Ayala Land has upped the ante as it lined up exciting fun-filled activities and great entertainment for every member of the family this season.
On December 19, witness Makati high school chorale groups serenade everyone with well-loved Christmas carols at the Makati Inter-High School Caroling Competition at the Globe Circuit Events Grounds.
Makati definitely makes it happen all throughout the month of December as the city gives you the chance to celebrate the holidays with Mastercard's amazing promos and offers in the city's finest hotels —  Holiday Inn & Suites Makati, Raffles Makati and Fairmont Makati. There's a treat for everyone, from homebodies to foodies to those who just want to unwind!
Let's spread the Christmas cheer by paying homage to the city which truly embodies the spirit of Christmas — Makati.
For more information, check out Facebook.com/CircuitMakatiOfficial or check www.makeitmakati.com/circuit-makati.