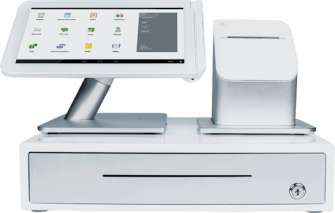 There are a lot of people who are not sure if they should invest in different systems for their business. The clover station 2 is one of the things that businesses should invest on. It will allow the business to accept more payment methods aside from the usual cash payments. Gone are the days when people would carry cash with them wherever they go. Right now, people will simply bring their card and just pay all of their transactions before the due date.
There are different benefits that you can get when you decide to install a Clover station in your shop:
This is fully featured. This comes with the right basics that will help your business become setup in a fast and easy manner. The whole system can be available for your whole team. There is no need to pay separately for each employee who would need the use the system for the improvement of your whole system.
You can do clover credit card processing without any issues. There are a lot of people who would rather pay with the use of their credit cards or their debit cards. The fact that your business is more trusted will make people want to buy things more from your company. Setting up a merchant account can be very effective right now.
You can easily customize the system in order to fit well with the rest of your company's needs. Use the system in order to expand your services, devices, apps, accessories, and so much more that you need for your business. This has just the right amount of hardware and the right amount of software.
How to Get a Lifetime Warranty
Investing in a clover station is good for you because you do not have to worry about paying for a new one unless you want to upgrade your system. At times, you do not even have to pay any amount for an upgrade. You simply need to swap out your defective device easily. Just remember that if the device becomes defective because of your wrongdoing, the lifetime warranty will not be honored. – Clover POS Press