Great news, ASTIG makeup enthusiasts and online shoppers: Giltbox, the Philippines' first and leading lifestyle subscription box service, has relaunched its online store!
FOMO? For those who don't know, Giltbox is a 360-degree lifestyle discovery platform. Just subscribe to Giltbox's sampling service to receive a personalized monthly package of the best beauty, grooming, and lifestyle products from prestige brands around the world.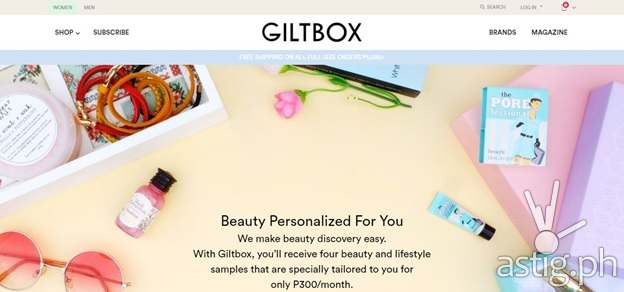 Discover new brands
Ever heard of "discovery subscription"? Giltbox is essentially like that.
Try Giltbox for this exciting chance to discover beauty and lifestyle products you may not be able to try otherwise! These products are sent depending on your very own "beauty profile" (for women) and "grooming profile" (for men). The Giltbox team will customize products according to your preference and personal information. Astig, di ba? Specially picked products just for you!
Get your favorite products
If you liked the products sent, and you ran out, just visit the Giltbox Shop. Get the full-size versions of some of the products sampled as well as other editor-approved products from a vast list of brands.
The Giltbox Shop is designed with you in mind–it's very user-friendly. Shop from the awesome list of 100+ brands and 1000+ products! Have you heard of Azzaro and Baiser Beauty? Neither have we! Astig!
Quickly find what you're looking for in the "Shop" tab, from makeup and skin care to bath & body and lifestyle.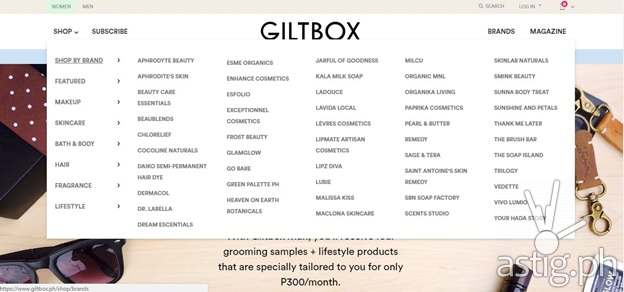 You can also check out the contents of the previous boxes under the "Featured" tab. Meron pang on sale! Just click on the "Sale" button under the "Featured" tab.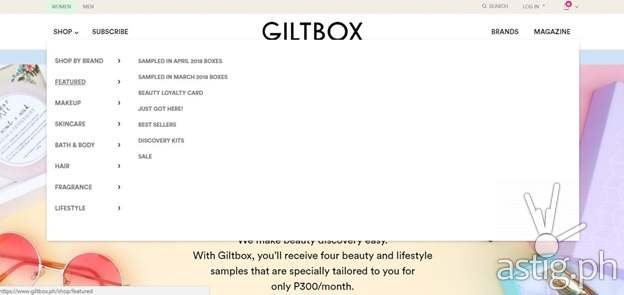 Get the latest trends
Pamper yourself and enjoy the best products for your face, hair and body! Giltbox also publishes an online magazine designed to educate and inspire customers. Learn the latest trends, from how-to videos and beauty and style articles to influencer collaborations.
Check out Giltbox online na! Find out what awesome beauty products suit you the best at https://www.giltbox.ph/shop.
Connect with Giltbox online: @giltboxph, @giltboxman