With the busy and stressful environment of Makati Business District, there's no way that you will enable yourself to have a salon look everyday. Especially to those who don't have spare time to travel long and treat their golden locks. Now there's a solution for that. Located in the bustling city of Makati, the newest empire for hair services called Headtown Salon and Spa takes enormous pride in bringing out the best in every person.
The beauty and pampering hub offers world-class styling, hair dressing and pampering that go beyond fab and fad. Whether it's a change in your 'do, a mid-day massage, or a fabulous makeover to get you in the mood for a night out, Headtown Salon and Spa guarantees that you'll leave the salon looking and feeling like a royalty.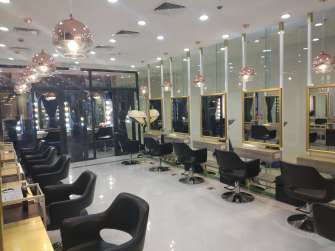 If you're looking for a great place to spend the day for a rejuvenating beauty treat, then you've come to the right salon. Headtown Salon and Spa has an innovative pool of stylists that takes good care of your beauty needs. Ensuring luxury experience that represents the top standards of the hair, beauty and pampering industry, the entire team, as headed by its salon owner Ms. Det Sarrol-Fuentes, guarantees clients of an amazing glow and quality me-time.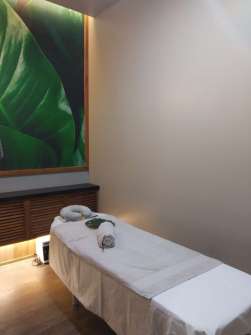 The hair care services they have is made international with the use of Schwarzkupf Professionals products. Ensuring that you will get the professional and excellent haircare treatment you deserve in a reasonable prize.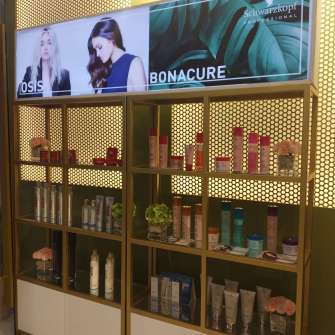 What makes them different is their service is their exceptional customer service. They make sure that their clients have the best relaxation and hair care service that other Salon and Spa establishments can offer. They start their service with a "cold compress" treatment to help clients relax throughout their stay inside the salon.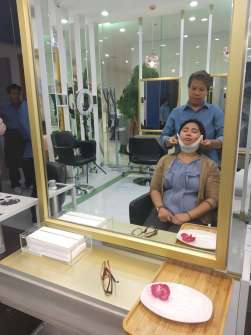 For beauty entrepreneur Ms. Det Sarrol-Fuentes, the owner of Headtown Salon and Spa, opening a one-stop glam destination started out as a personal advocacy. "I grew up in a close-knit family of mostly female members and coming from an exclusive school for girls, all my life I've been surrounded by women who share the same passion for beauty," she said. "I was a frequent salon visitor growing up and have tried numerous services and with that I have grown to become particular with the kind of service that I want. This has eventually inspired me to put up a salon where I could hopefully give my clients the satisfaction and consistency of expert styling and stellar service."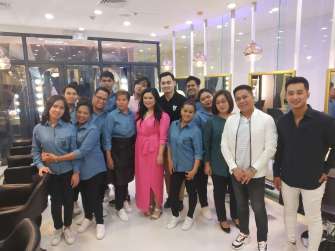 Entering the beauty industry, prompted her to invest in professional development and constantly push her team to be on top of the current trends. She's not only determined to come up with an upscale salon that puts premium on client-servicing, but also keen in making sure that potential customers feel at home knowing that they are being handled by experts.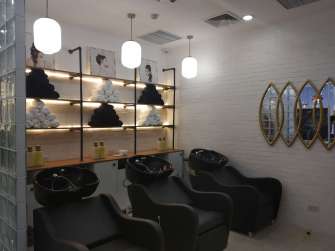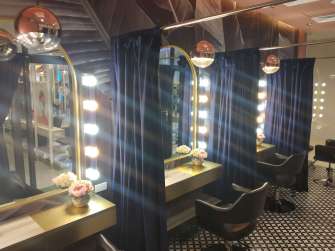 What sets Headtown Salon and Spa apart from its contemporaries is that it has a unique styling space, with exclusive VIP rooms that allow professional and freelance make-up artists to book a space for their clients, and double as a venue for workshops and events. And as a way to empower women to express their individuality, the top-notch full-service salon offers one-on-one tutorial services for hair styling and basic make-up application. With inclusivity and empowerment as two of their core values, the beauty startup positions itself as a game-changing potential that is emblematic of what the salon industry should be: fearless, bold, and constantly evolving with the times.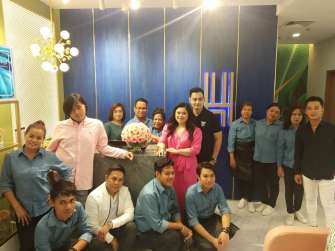 Book an appointment by calling Headtown Salon and Spa +63917 553 3838. The salon is located at the 2F Shops at the Ayala North Exchange. Like and follow us on Facebook: www.facebook.com/headtownsalon.