MANILA, Philippines – Another OPM icon has come home to Star Music.
After 10 years, OPM rap icon Gloc-9 has finally released his comeback album with the record label titled "Sukli," for which he also served as the overall producer.
"I'm excited for all the things that I can do now that I'm back with my Star Music family. 'Sukli' is an album that proves writing songs is still my dream come true. I am happy that my fans, who continue to support me, will hear the new songs I made," said Gloc-9.
With six studio albums, one DVD release, and multiple hit songs to his name, Gloc-9 doesn't really have much more to prove. Yet "Sukli" reveals a rapper who still continues to work hard at his craft, wanting to deliver something new for his listeners.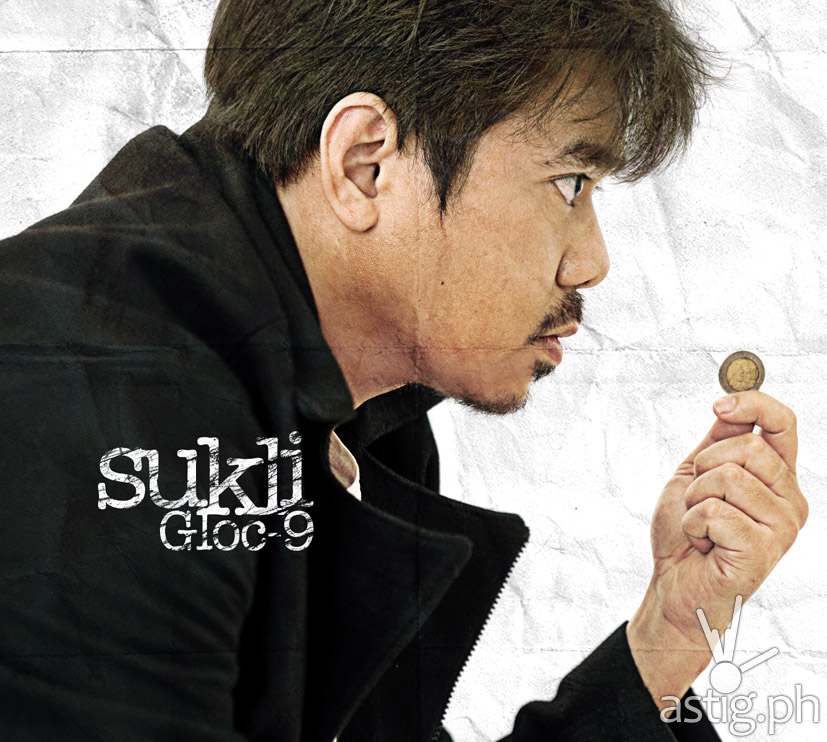 The album's carrier single "Hoy!," whose music video was recently released, is about the Filipino spirit and resilience despite trying times.
"I have laid out more stories here about my fellow Filipinos, along with new music and the voices of some artists I respect. Like my previous albums, this album is about the day-to-day experience of our kababayans," he shared.
As in the past, it is in storytelling that Gloc-9's skills as songwriter shines the most. In "Kalye," he dares walk on the wild side of discussing a historical event such as the EDSA 1986 Revolution. In "Payag," he dares ask the difficult question of why we fall silent about the country's state of affairs, no matter how oppressive or unjust. In "Industriya," he tells the story of the many who fall prey to the promises of fame, fortune, and limelight. In "Sagwan," it is the stories of seamen that is told, where living in the middle of the sea is the sacrifice they make for their families.
Gloc-9's music, often socially conscious and relevant, has definitely made a mark on listeners and Filipinos. He has received over 40 awards from different award-giving bodies in the country, including Awit Awards, MYX Music Awards, PMPC Star Awards for Music, Guillermo Mendoza Box-Office Entertainment Awards, and FAMAS Awards.
The OPM rap icon has also made songs for Star Cinema movies such as "Trip" and "Jologs," and for Kapamilya programs "Nginiig," "Star Circle Quest Reload," "Go West," "Kung Fu Kids," "Rated K," and "Krystala," and produced the theme song for "Mangarap Ka."Before that, he was named finalist at the 2002 "Himig Handog Love Songs" as composer and interpreter for the song "Bakit."
"Sukli" also features collaborations with artists Gloc-9 says he admires. He teams up with KZ on "Industriya," with Ebe Dancel on "Ang Probinsyano," and with Mayonaisse's Monty Macalino on "Sagwan."
Completing the track list are "Barya Lang," "Payag," and two versions of "Sukli" – the original version that features Maya and the acoustic version that features Miro Valera.
"Sukli" can now be streamed on Spotify and is now available at all record bars nationwide for P299. Digital tracks can also be downloaded via online music stores such as ABS-CBN Store, iTunes, Mymusicstore.com.ph, Amazon.com, OneMusic.ph, and Starmusic.ph.
For more information, visit Starmusic.ph or follow Star Music's official social media accounts at Facebook.com/starrecordsphil, Twitter.com/starrecordsph and Instagram.com/Starmusicph.