MANILA, Philippines – "Hacienda Binay" is what former Makati Vice Mayor Ernesto Mercado called the 350 hectare farm in Rosario, Batangas allegedly owned by Vice President Jejomar Binay.
At the Senate hearing on the alleged overpriced Makati building conducted on Wednesday, October 8, Mercado played a video showing the contents of the estate, which has an estimated value of P1.2 Billion. The property includes an area that operates under the name Sunchamp Agri-Tourism Farm, a 145-hectare ecological park that opened earlier this year.
Among the features of "Hacienda Binay" include:
Mansion with British palace-inspired garden (Kew Garden, London)
Mansion with resort-like pool
Fighting cock farm
Airconditioned piggery
A heart-shaped man-made lagoon
Horse ranch
Imported orchid farm
40-car garage & staff house
Aviary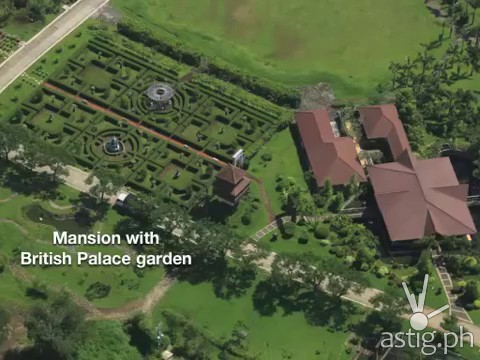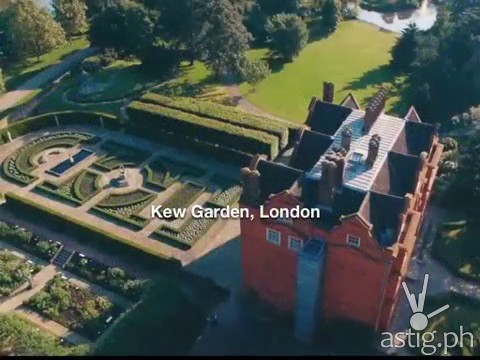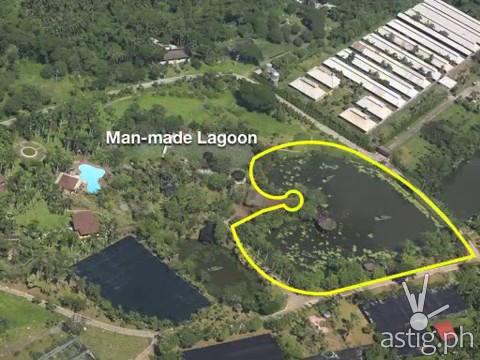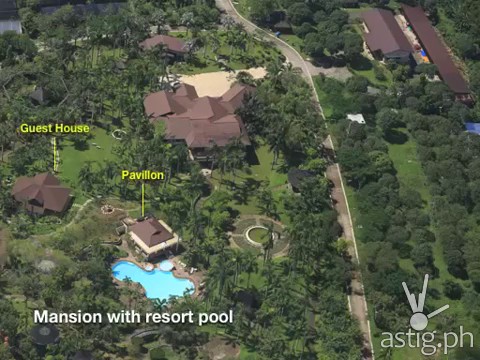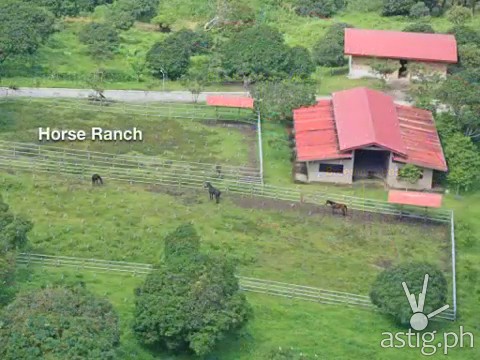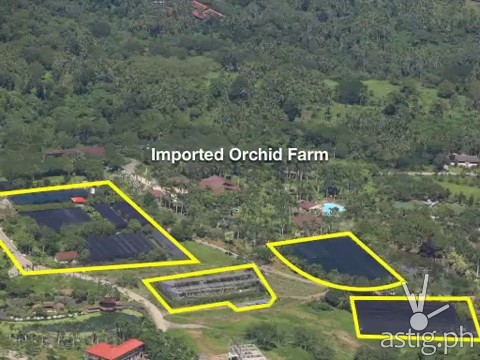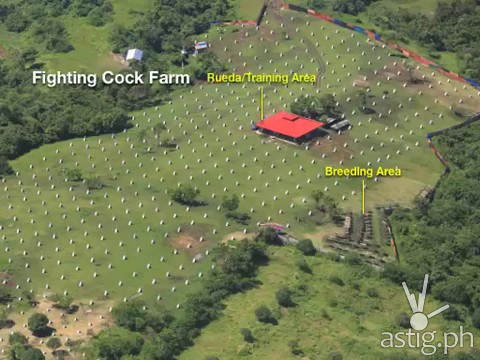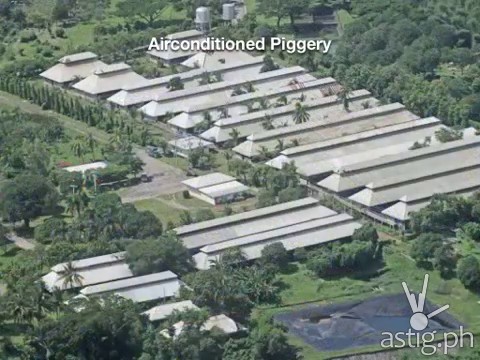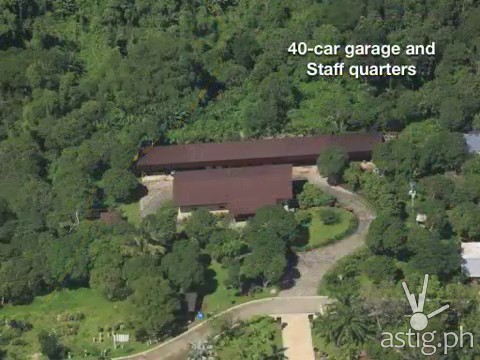 In the presentation, Mercado compared the size of the 350-hectare Hacienda Binay to equal 6 Luneta Parks, 10 Araneta Centers (Cubao), and half of San Juan City.
Former Vice Mayor Mercado pegged Hacienda Binay at P1.2 Billion. The airconditioned piggery alone is estimated to be worth P250 Million. In the cost breakdown, Mercado estimated cost of land at P100 Thousand per hectare, for a total of P35 Million for the 350-hectare 'hacienda'.
According to Mercado, the maintenance and operating cost of Hacienda Binay alone is around P4 Million per month, or P48 Million per year.
Hacienda Binay cost breakdown according to former Makati Vice Mayor Ernesto Mercado:
| | |
| --- | --- |
| Item | Cost |
| Land at P100K / hectare | Php 35,000,000 |
| Site development (road, drainage, landscaping) | Php 650,000,000 |
| Mansion with resort pool | Php 75,000,000 |
| Mansion with British Palace garden | Php 50,000,000 |
| Airconditioned piggery | Php 250,000,000 |
| Imported orchids, greenhouses | Php 50,000,000 |
| Horse rance | Php 5,000,000 |
| Fighting cock farm | Php 3,000,000 |
| Other structures | Php 60,000,000 |
| Total | Php 1.2 Billion |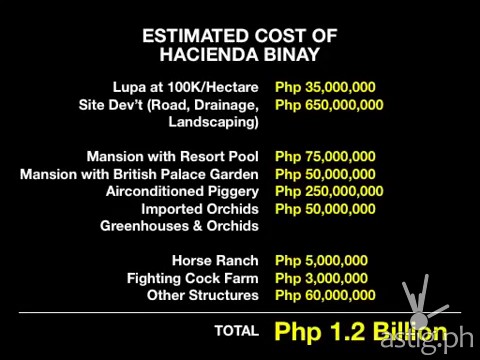 The total cost of Hacienda Binay according to Mercado's slides is P1.2 Billion, although the breakdown only yields a total of P1.178 Billion.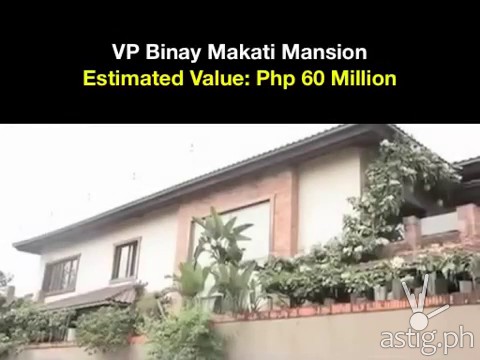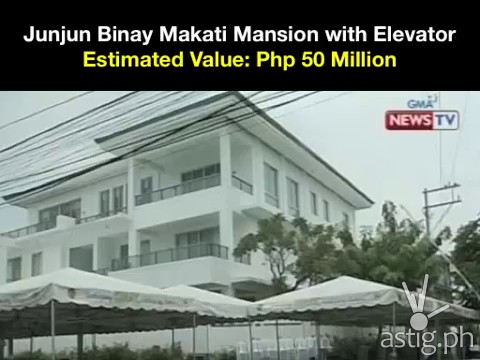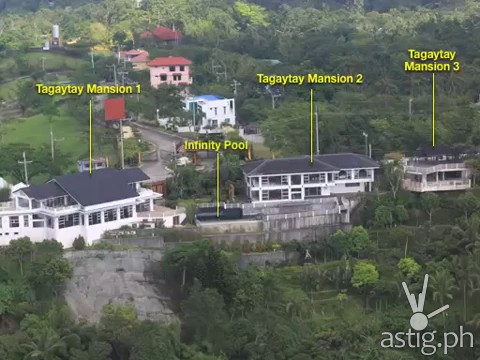 In the video, Mercado also showed other properties allegedly owned by the Binay family, including a mansion in Makati estimated at P60 Million, a mansion with an elevator allegedly owned by Junjun Binay estimated at P50 Million, as well as a 5,000 square-meter property with 3 mansions in Tagaytay.
A full copy of former Makati Mayor Ernesto Mercado's video has been uploaded to YouTube by Rappler:
VP Binay dismisses claims he owns the Batangas Property
The camp of Vice President Jejomar Binay dismissed Mercado's allegations. According to the Office of the Vice President, the listed lessor of the property in Rosario, Batangas is Sunchamp Real Estate Development Corp., which operates the Sunchamp Agri-Tourism Park. According to Antonio Tiu, CEO of Sunchamp Agri-Tourism Park, the aim of the park is to teach farm life to children.
Entrance to the agri-tourism park is free.
From the Sunchamp Agri-Tourism Park website:
SUNCHAMP Agri-Tourism Park aims to play a great part in educating people of the possibilities of agriculture by thinking out of the box themselves. A significant development inclusive of the farm is a project that aims to generate income and help farmers in the surrounding areas of Rosario, Batangas.
In a partnership with ANI Foundation and other foundations such as Jollibee Foundation, SUNCHAMP Agri-Tourism Park will also lend seedlings to farmers in the community. The aim is to have the farmers become contract growers and assure them income, as long as they can deliver produce. This type of cooperation between the farmers and the corporations will serve as a demonstration that the symbiotic relationship is possible and profitable. In the end, this will lead to endless possibilities for farm business and help microfinance their dreams in the futu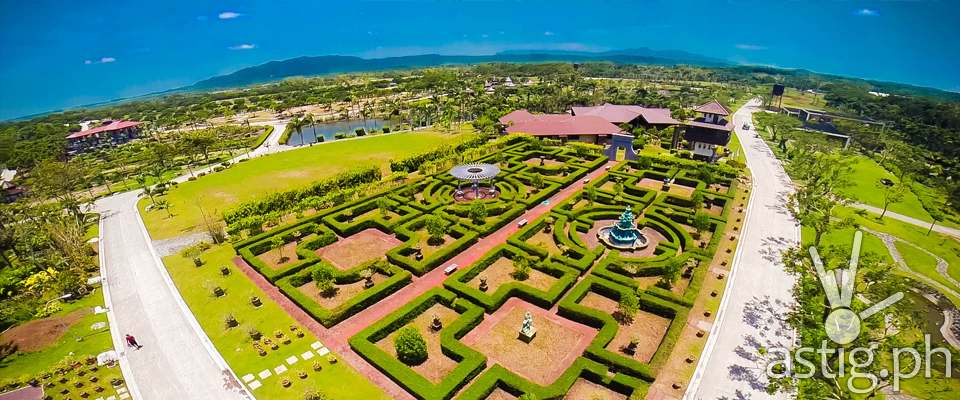 Sunchamp Agri-Tourism Park teaser video:
Below is the full statement released by the Office of the Vice President:
KIDAPAWAN, North Cotabato – Vice President Jejomar C. Binay derided former Makati Vice Mayor Ernesto Mercado's allegations that he owns a 350-hectare property in Rosario, Batangas.
"Hindi po bago iyon. Unang-una, sinumbong na kami sa Ombudsman noon. Nag-umpisa lang iyan sa 100, naging 200, ngayon siguro yung testigo ay napagtatalo sa sabong, kaya ang bilang ay 350. Well nandoon na po ang explanation. Hindi po kami ang may-ari niyan. May ilang portion lang po na ini-lease lang kami para doon sa babuyan," Binay said.
Binay also lamented how senators in the Blue Ribbon sub-committee tarnished Sunchamp owner Antonio Tiu's character in the Senate proceedings without giving him the chance to defend himself.
Mercado accused Tiu of being Binay's "dummy" for the Batangas farm.
"Nakakaawa naman ito. Hindi pa nga tumitestigo winawasak na ang pagkatao. Yun ang demeanor ng mga senador na iyon. Siya naman talaga ang may-ari. What's the problem with that? Sa palagay ko kuryente ang aabutin noon," Binay said.
Binay also hit the obvious political nature of the senate probe and how the members of the sub-committee already pre-judged them as guilty.
"Sinasabi nila titingnan kung karapat-dapat akong kandidato sa pagka-pangulo. Hindi ba pulitika iyon? Basta itong mga ini-issue at ii-issue pa ay luma nang tugtugin iyon," Binay said.
"Ikaw kaya sa mga napanood mo sisipot ka doon? Mata lang ang walang latay. Kawawa ka sa mundo, pinag-dududuro ka, sinisigawan ka, tinatakot ka pa. Pangalawa, pre-judged na. Ano pang iimbestigahin doon? Pangatlo, ano pa bang itatanong sa amin? Naitanong na lahat iyon, nakapagpaliwanag na. Isasama lang nila ako sa sarsuelang iyon. Ang nakalagay sa resolution ang alleged overpricing ng building, ngayon napunta na sa personalan. Sila na lang ang mag moro-moro doon," he added.
Vice presidential legal counsel Atty. Martin Subido earlier said that Binay had leased, not owned, a property in Rosario for JCB Farms.
The Office of the Vice President (OVP) stated that based on records, the lessor of the property is Sunchamp Real Estate Development Corp., operator of Sunchamp Agri-Tourism Park.
Subido stressed that Binay never denied owning JCB Farms and has declared it in his Statement of Assets, Liabilities, and Net Worth (SALN), which his lawyers presented to media along with his Income Tax Returns (ITR).