MANILA, Philippines – ABS-CBN offers reminders and tips to Filipinos to ensure their safety as they cast their votes during a pandemic this Monday (May 9) from 6 am to 7 pm on "Halalan 2022."
In separate short videos, ABS-CBN explained what voters should and should not do, the proper way of handling the ballot, and other important guidelines to make the voting process easy and orderly.
In the "Paalala sa Botante: Pag-iingat sa COVID-19" plug, everyone is reminded to wear face masks, follow social distancing, and undergo a temperature check before entering the voting site. Voters do not need to present a COVID-19 vaccine card or a negative result of a COVID-19 test. Those who are found to have a fever may still vote in a special isolation polling place.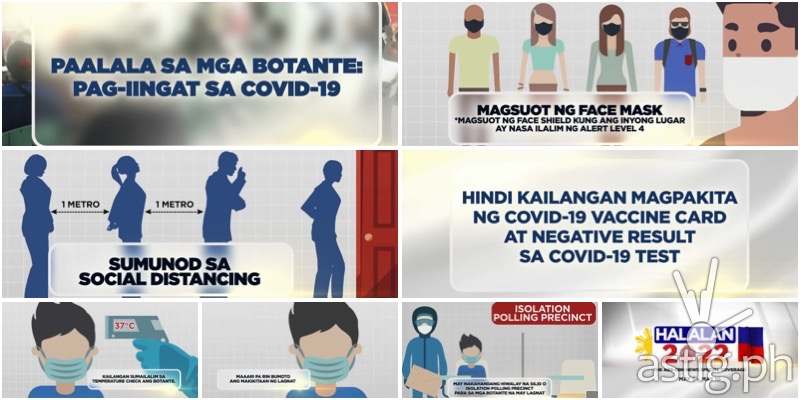 While it is not necessary to bring an ID, the COMELEC said it will be helpful to bring one, according to the "Paalala sa Botante: Dos and DON'Ts" plug. Voters may also bring a list of the candidates they will vote for on paper or on their cellphone. It is, however, prohibited to take selfies or record videos and to take photo or video of one's ballot.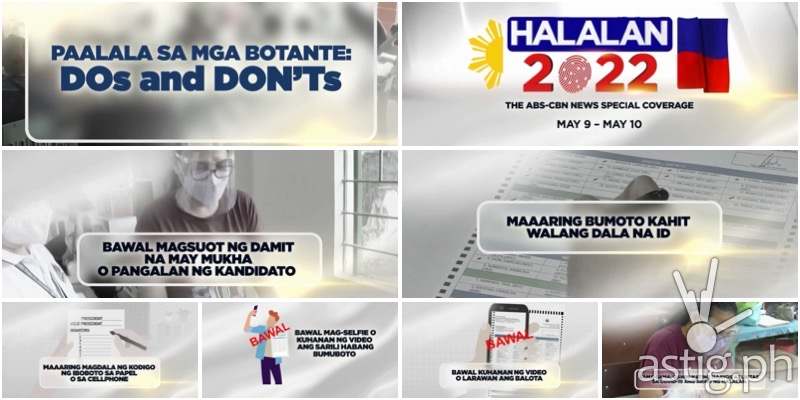 In the "Paalala sa Botante: Balota" plug, voters are reminded to make sure their ballot has no tear or any writing, and is not pre-shaded. It should be kept clean. They can't write on other parts of the ballot or cross out names of those they won't be voting. They should only shade in full the circle beside the name of their chosen candidate. They cannot vote more than the allotted number per position. They should also check the back of the ballot and make sure their votes are complete.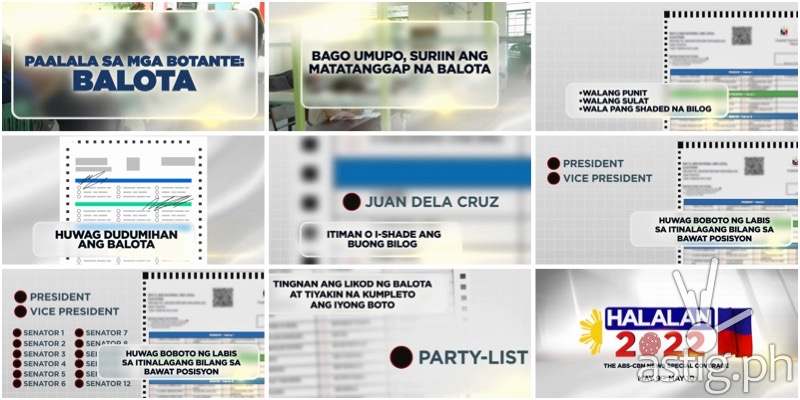 These videos, which were produced by the ABS-CBN Creative Communication Management division, are shown on Kapamilya Channel, Kapamilya Online Live, iWantTFC, and in different Facebook pages and YouTube channels of ABS-CBN.
Previously, ABS-CBN also released a series of plugs featuring Filipinos from different walks of life, including an OFW, vendor, driver, farmer, fisherman, doctor, and a member of the youth, who shared the qualities and values they are looking for in the candidates they will vote for. ABS-CBN will also be releasing a video of a prayer for "Halalan 2022" this Sunday (May 8).
Meanwhile, the whole ABS-CBN News is all set for the marathon "Halalan 2022: The ABS-CBN News Special Coverage" that will start at 5 am on Monday (May 9) until 12 nn on Tuesday (May 10).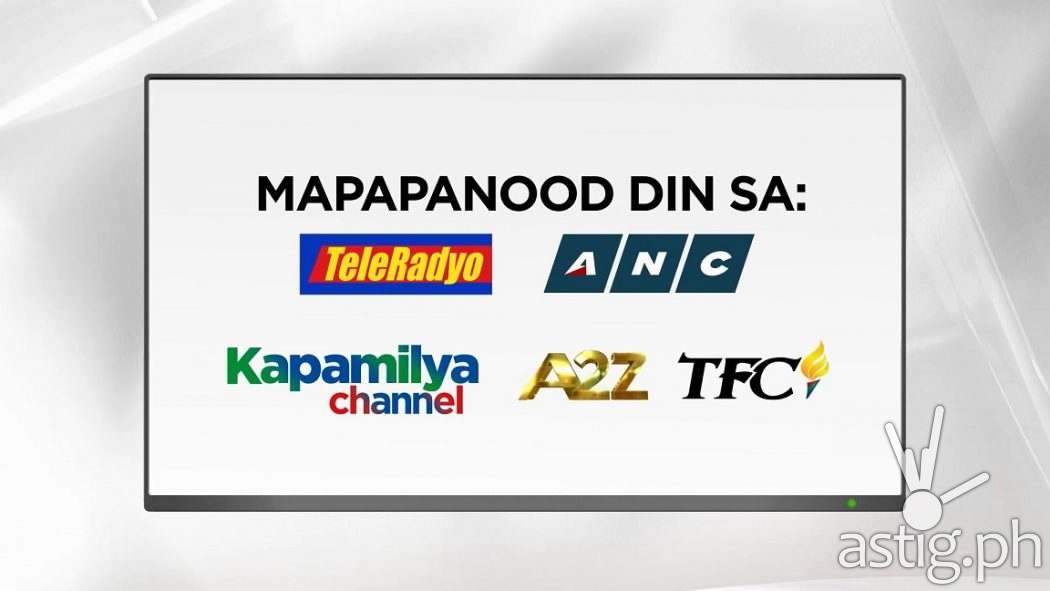 Watch online on ABS-CBN News YouTube channel or news.abs-cbn.com. It is also available on ABS-CBN News Facebook page and TikTok account (@abscbnnews), as well as on A2Z, Kapamilya Channel, and Kapamilya Online Live on Facebook and YouTube, except during the timeslot of "It's Showtime."
For other news on ABS-CBN, follow @ABSCBNPR on Facebook, Twitter, Instagram, and TikTok or visit www.abs-cbn.com/newsroom.