MANILA, Philippines – Filipinos all over the country did not miss an opportunity to be more informed about the country's candidates vying for the vice presidential seat last Sunday (April 17) as ABS-CBN's "Harapan ng Bise" debate recorded a national TV rating of 21.4%, according to data from Kantar Media.
The debate held at the ABS-CBN compound bested "24 Oras Weekend" and "Vampire ang Daddy," which only managed to score 10% and 13%, respectively.
"Harapan ng Bise," moderated by Lynda Jumilla and Alvin Elchico, also won against GMA in all key territories in the country, including Mega Manila, where it scored a 17.4% rating.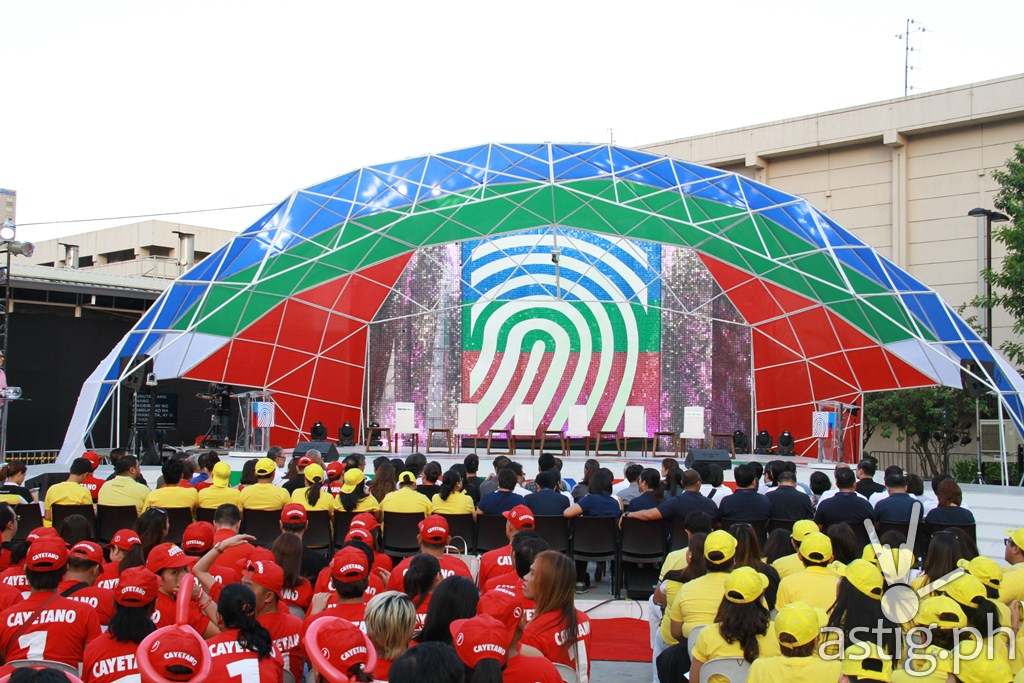 It also generated buzz online as netizens posted their thoughts about the candidates during the debate, with the event's official hashtag, #HarapanBise, claiming the top spot nationwide and worldwide on Twitter.
Twitter user @zel_zone said, "Job well done ABS-CBN! Best debate so far. I am almost sure which VP to vote. Thanks! #HarapanBise." Meanwhile, another user, @syntaxerror, tweeted, "Ang ganda lang ng Harapan Bise ngayon. Paliwanagan nga siya, hindi bangayan."
User @lloydislucky agreed, "Kudos to ABS-CBN for a well-crafted "Harapan ng Bise"! Malinis, matino ang process, 'hi-tech,' at matalino ang sequence! #HarapanBise." Twitter users @humeako and @tyronnarito also congratulated the Kapamilya network for the work done on the debates, saying, "Congratulations, #HarapanBise and to ABS-CBN! You were able to bring out the best in each VP candidate for us to figure who to vote. Kudos!" and "Cheers to ABS-CBN for pulling it off and wrapping it up nicely. #HarapanBise," respectively.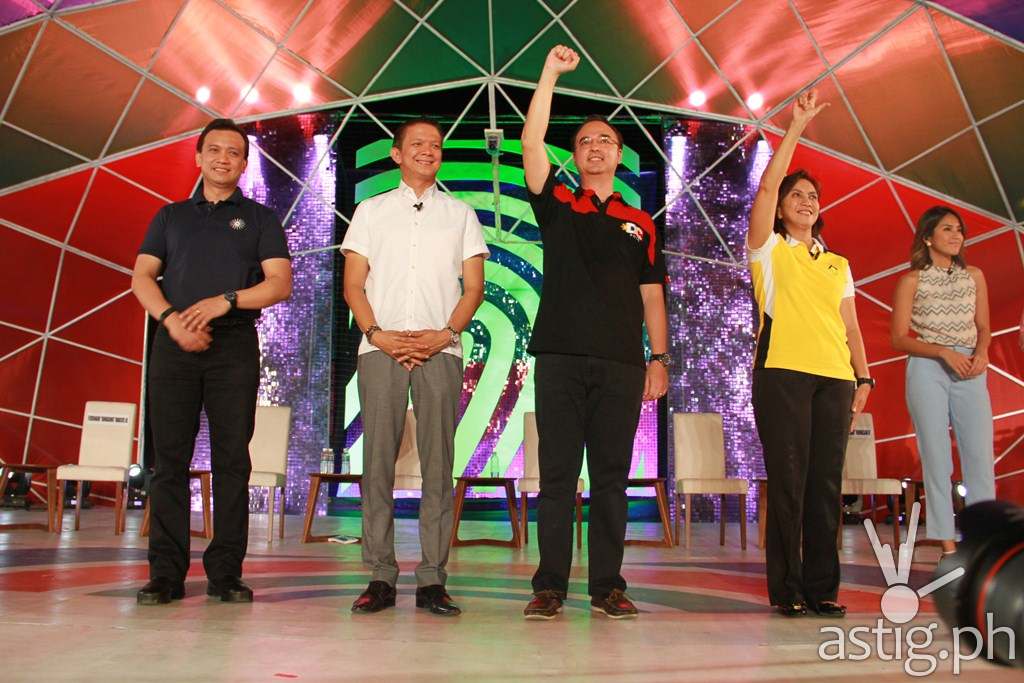 With a miting de avance theme, the debate brought forward the stands on different issues of Sen. Alan Peter Cayetano, Sen. Chiz Escudero, Sen. Antonio Trillanes IV, and Rep. Leni Robredo. Sen. Gringo Honasan and Sen. Bongbong Marcos, meanwhile, were invited to the event but failed to attend due to a scheduling conflict.
"Harapan ng Bise: The ABS-CBN Vice Presidential Debate" is part of ABS-CBN's "Ipanalo Ang Pamilyang Pilipino" election campaign that encourages Filipinos to use their vote and uphold the interest and welfare of their families.
Through "Harapan ng Bise" and the upcoming "Pili Pinas 2016: The Presidential Townhall Debate" on Sunday (April 24), ABS-CBN aims to educate the public about the character and platform of the candidates to help voters make an informed choice for the elections.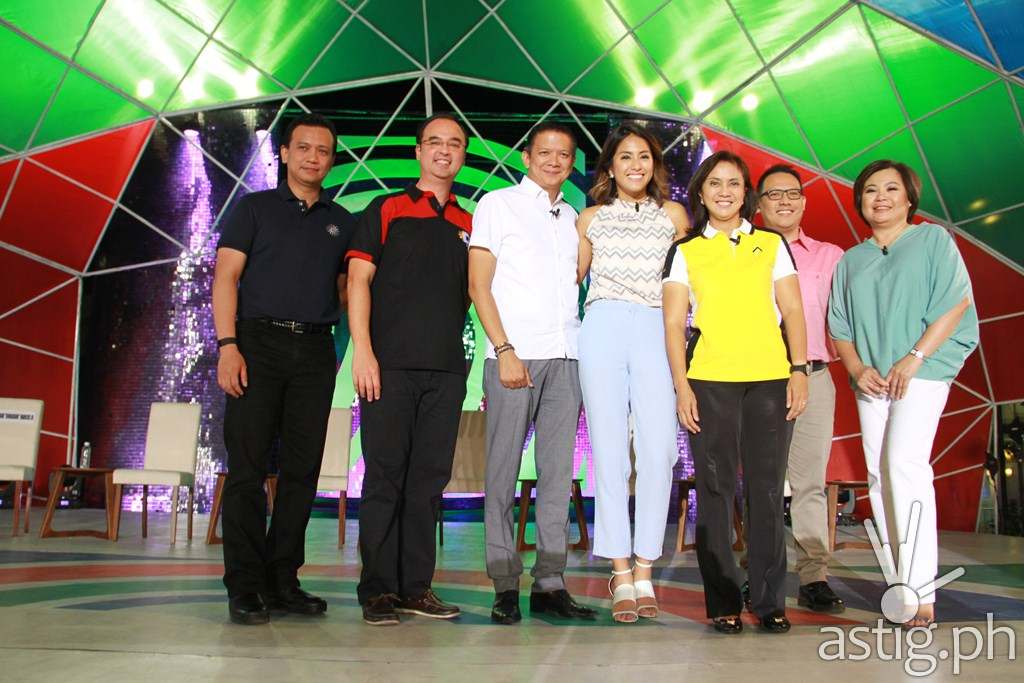 This year, ANC let senatorial candidates present their platforms and views in "Headstart with Karen Davila" and featured different party-list organizations in "Beyond Politics with Lynda Jumilla. DZMM, meanwhile, was the first to complete interviews with the candidates for the presidential, vice presidential, and senatorial races through its "Ikaw na Ba ang Para sa Pamilyang Pilipino" interview series anchored by Karen, Vic De Leon-Lima, Gerry Baja, and Anthony Taberna.
Don't miss the "Pili Pinas 2016: The Presidential Townhall Debate" this coming Sunday (April 24), 5:45PM on ABS-CBN or ABS-CBN HD (SkyCable ch 167) with the debate proper starting at 6PM. Also catch it on ANC (SKyCable channel 27), DZMM TeleRadyo (SkyCable channel 26), The Filipino Channel on cable, satellite, IPTV, and TFC.tv in all regions, and ABS-CBNnews.com.