We head over to GWard Inc in Quezon City for an exclusive 1-on-1 interview with Alvin Anson, who plays Gen. Jose Alejandrino, in the movie Heneral Luna.
Alejandrino is one of the trusted Generals under Emilio Aguinaldo's (Mon Confiado) government and in charge of building the trenches in Gen. Antonio Luna's (John Arcilla) battle against the Americans.
The movie is directed by Jerrold Tarog and co-written by Henry Francia, EA Rocha, and Jerrold Tarog.
Alvin Anson took the time off his busy schedules to reveal his most memorable moments, from the intense cabinet scene to the cast of 500 extras. We also learn that the script for Heneral Luna was written almost 20 years ago!
Off-camera, a very down-to-earth Anson expressed his heartfelt gratitude to Mr Fernando "Nando" Ortigas, Executive Producer of Heneral Luna under Artikulo Uno Productions, for making things happen:
"If it weren't for him this film will not be made. He invested most of the money. Leo Martinez is also one of the Producers."
He also extends his thanks to Eduardo A. Rocha, Leo G. Martinez, Vincent Nebrida, and line producer Daphne O. Chiu.
He adds, "to our Brilliant Director Jerrold Tarog & the whole Luna Team! God is good! God bless us all. Mabuhay Si Heneral Luna! Mabuhay Ang Pilipino! Mabuhay ang Pilipinas! Maraming salamat po sa inyong lahat na nanood at manonood pa lang!! Para sa bayan!" Marami pong salamat ulit!"
Hit play to watch the video interview.
Tell us about your role in Heneral Luna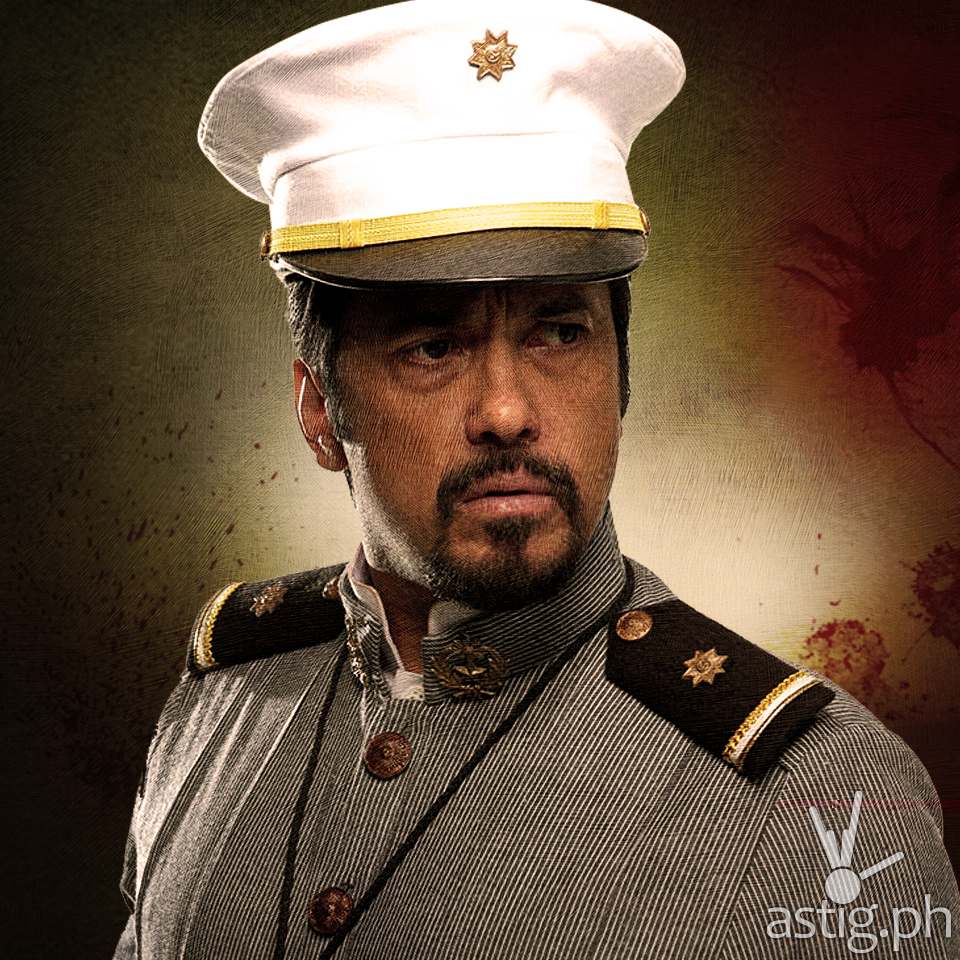 First of all I would like to thank everybody na nanood ng 'Heneral Luna' at sa lahat ng nagbigay ng magandang review.
General Jose Alejandrino is an engineer who studied in Belgium, he is in charge of building all the trenches na panlaban ni Heneral Luna against the Americans.
What do you think are the elements that made the movie work … what made it really tight and cohesive (as a film)?
First and foremost the movie is very entertaining. The movie also has a lot of messages to our people, to our society that we can all relate.
It invokes different kinds of emotions – it's funny, there's drama, it makes you laugh, it makes you angry, you know it's like a roller coaster of emotions and to me any time I watch a movie that gives me a roller coaster of emotions to me it's an indication of a good film.
Any memorable moments while shooting this film?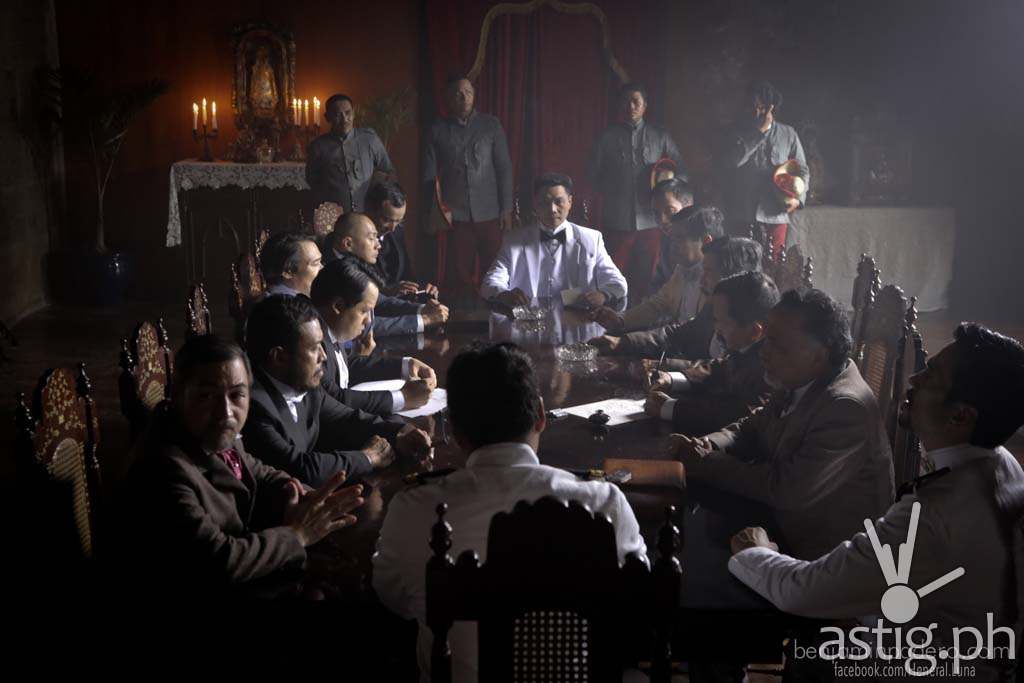 When we were on the big table where Luna is getting mad some of the people in the cabinet wants to deal with the Americans, Luna feels that you're selling the country and he doesn't like that. For me because it still happens nowadays.
Also there's a scene that we shot in one or two days there's about 500 extras, ang daming extras sa set. So nakakatuwa because kanya kanya silang … parang boy scout eh may mga flags pa sila eh: "Follow me this way! Follow me that way!"
The magnitude of shooting 500 people just the extras minus the actors and the crews … sabi ko wow I'm in a big film!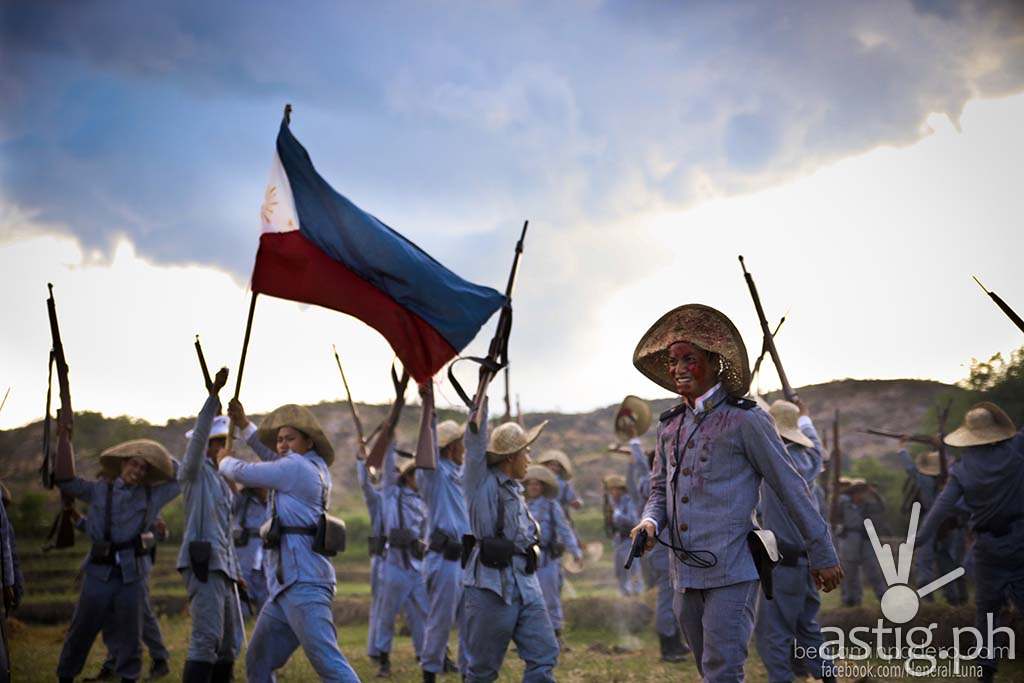 And then there's the torture scene of Art Acuña that I was there it was lit very well setup it looks really real. Direk Jerrold Tarog created many many scenes that are … I mean the composition alone, the picture I mean you've seen the spolarium di ba? That scene.
Very many memorable scenes, and we have to give credit to them.
The script was written by Tito Eddie Rocha and Henry Francia 17-18 years ago. It was co-written by Henry Francia.
Henry Francia is the room mate of Morgan Freeman in college in New York, and Henry Francia, during his film school, he made movies with Martin Scorsese and all these guys.
So he married a Filipina that's why he came here, became friends with Tito Eddie Rocha our producer and one of the screenwriters and that's how (Heneral) Luna was born.
Tell us about Alvin Anson as a person – what's going on in your life right now?
We have this production house GWard Inc. where I'm partnered with our in-house director Gorio Vicuna who was a Hollywood animator for 11 years. His wife, our producing partner Peejay Acuna is also a partner here.
We have Miguel Vasquez who's also an actor / fight director he's a partner and Miss Elaine Lozano is also a partner. She line produced Raine, you know, the Korean guy, did a TV show here, El Presidente, On The Job, she's directing some Wattpad series on Channel 5 right now, she worked in GMA.
Basically GWard Inc. we line produce – we can produce anything – TV commercials, films, documentary, audio-visual presentation – any animated, you know, that's our bread and butter.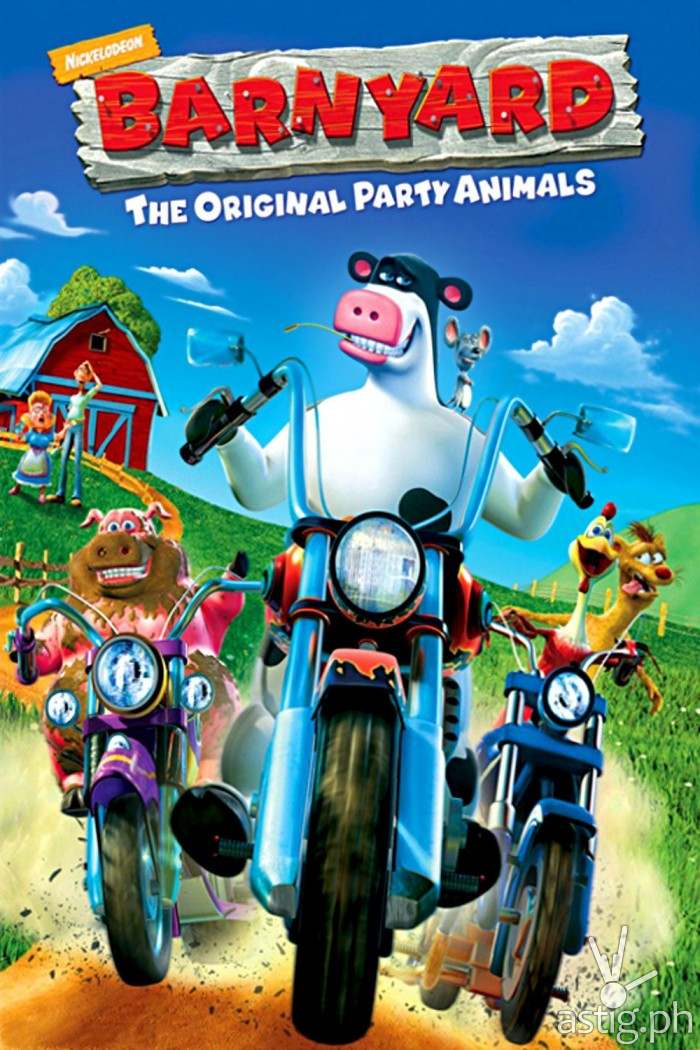 Animation made in the US – this one (Barnyard) is a Hollywood thing because Gorio worked under Steve Oedekerk, Hollywood A-list actor / producer. he wrote / directed Pet Detective with Jim Carrey.
I now produce independent films and I'm still acting. I just finished shooting in Australia and over here the Australian TV series Jack Irish starring Guy Pearce and Martha Dusseldorp, and with Richard Cothern and Yazik Coleman.
So that will be coming out next year and hopefully it will be shown in the Philippines as well.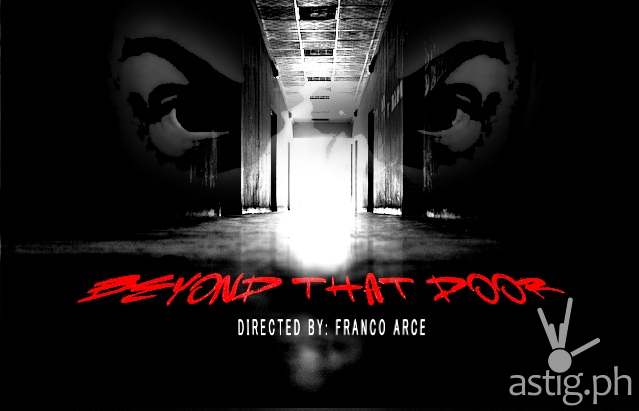 I'm also finished shooting and producing Beyond That Door with Mara Lopez and Ervic Vijandre from Channel 7, Archie Alemania, Pacholo Barretto.
I have this film we're shooting next month with Ato Bautista it's called Expressway with Aljur Abrenica – this movie is personal to me because it was offered to Kuya 'Da Boy' Rudy Fernandez before he passed away, so I'm excited to do this film for Kuya Rudy. And of course, Aljur Abrenica, I worked with him in Mabalasik with Roco Nasino, we just finished it so please watch out for that too.
Mabalasik, I'm supposed to dub today but ALDUB (I'll dub) tomorrow (laughs).
Parting words for the fans, for those who have yet to see Heneral Luna?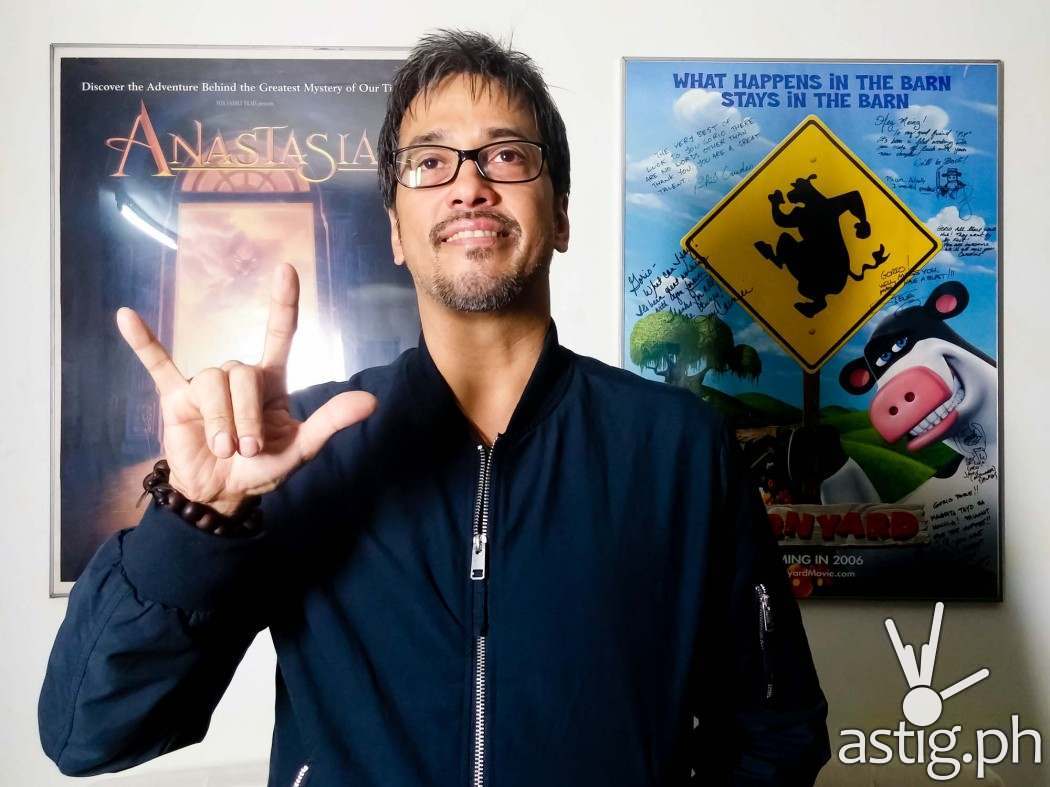 Mga kaibigan panoorin nyo po ang Heneral Luna napakagandang pelikula po nito makikita nyo po sa lahat ng social media at sa mga reviews.
At kami po ay official entry na ng Philippines for the 2016 Oscars so – God is good, thank you very much.
So sa lahat po ng nanood maraming maraming salamat sa lahat ng mga kababayan natin na went through the social media please keep going to the social media, please tell people about the movie please us how you feel and please keep giving out those great great feedback.
Ang laki pong tulong sa amin nyan dahil po sa inyo nabalik po ang Heneral Luna nag-stay po at ngayon po we're going on third week and hopefully we're going to fourth, fifth week sana po hanggang tumagal po ito mabawi po ng producer namin ang pera para makagawa pa ng maraming relevant, cool, and quality films.
Suportahan po natin hindi lang Heneral Luna lahat po ng pelikulang Pilipino para po sa atin lahat ito. Marami pong salamat!
Do you have any questions for Alvin Anson and the producers / cast of Heneral Luna? Leave them in the comments area below!