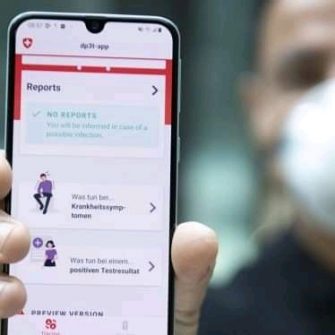 The COVID-19 crisis has devastated the global economy. Millions of people around the world have been infected with the virus, while hundreds of thousands have lost their lives to the
illness.
Governments across the globe are now beginning to use digital technologies as an important tool in contact tracing i.e. efforts to limit the spread of the virus.
However, this has generated intense discussion and debate about the issue. In this article, we will identify the tools currently in development and why they are raising ethical concerns.
We will also focus on how public opinion views health and privacy on a trade-off basis.
Furthermore, we will briefly list some ways privacy can be balanced with health concerns.
Contact tracing apps & privacy concerns
The tech industry, along with governments in hard-hit countries are initiating plans to introduce contact tracing apps that collect the data required by authorities to identify infected or at-risk individuals.
Location data is considered a crucial part of the contact tracing puzzle. However, many are beginning to point out that the widespread use of these apps raises serious privacy concerns.
For example, hundreds of academics from different fields signed an open letter to raise privacy concerns of contact tracing apps.
The letter states that "contact tracing is a well-understood tool to tackle epidemics, and has traditionally been done manually.
In some situations, so-called 'contact tracing apps' on peoples' smartphones may improve the effectiveness of the manual contact tracing technique," the letter elaborated.
"Though the effectiveness of contact tracing apps is controversial, we need to ensure that those implemented preserve the privacy of their users, thus safeguarding against many other
issues, noting that such apps can otherwise be repurposed to enable unwarranted discrimination and surveillance."
"It is vital that, in coming out of the current crisis, we do not create a tool that enables large scale data collection on the population, either now or at a later time," the authors emphasized.
Furthermore, a group of academics in the UK also published an open letter raising this issue.
"We urge that the health benefits of a digital solution be analyzed in depth by specialists from all relevant academic disciplines, and sufficiently proven to be of value to justify the dangers involved," the authors said in their report.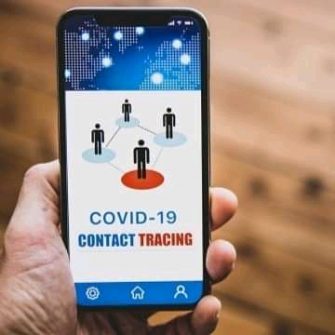 An app currently in use by the US state of North Dakota has already attempted to assuage privacy concerns.
The app does not collect any information that can personally identify the
owner of the device and assigns a random user ID to each smartphone.
There is another important concern about whether using these apps is mandatory or simply optional. Since public health officials require citizens to answer relevant questions, many have
asked if contact tracing apps will follow the same logic.
In short, it is unclear how receptive the
public will be of mandatory installation. Moreover, if there is a limited public response to the optional installation, that would defeat the very purpose of the app.
A recent report by Brookings also sheds light on the need to discuss the effectiveness of these apps.
"Health agencies and policymakers should not over-rely on these apps and, regardless, should make clear rules to head off the threat to privacy, equity, and liberty by imposing appropriate safeguards," the authors noted.
Balancing privacy & health
The authors for the report by Brookings also urged that app developers should provide recommendations for how back-end systems should be secured and how long data should be retained.
And the criteria for public health entities to qualify for using these technologies, and explicit app store policies for what additional information, such as GPS or government ID numbers, can be collected.
In terms of security, the authors suggested that the developers "should adopt commonly accepted practices such as security auditing, bug bounties, and abusability testing to identify
vulnerabilities and unintended consequences of a potentially global new technology.
Finally, app creators—as well as the platforms that enable these applications—should make explicit commitments for when these apps and their underlying APIs will be sunsetted."
How you can maintain privacy while using contact tracing apps.
Relying on authorities and private companies to uphold privacy is one thing. However, you should also make changes to how you use your smartphone to minimize the risk of data loss.
While you may be able to quickly identify the app and the data it collects, the same cannot be said of your children, particularly adolescents. In such a situation, it is your responsibility to
educate your teen about the matter.
Create a set of rules that all family members must follow. You can also install a smartphone monitoring app for your family members to track all installed apps on the phone, and how they are being used.
XNSPY parental monitoring app is a great example of such a program. Typically used by parents to safeguard their children from digital threats, the app can also function as a useful privacy
protection tool.
In short, you will also gain the advantages associated with a parental
monitoring app. Here is a quick overview of the app and what you can do with it.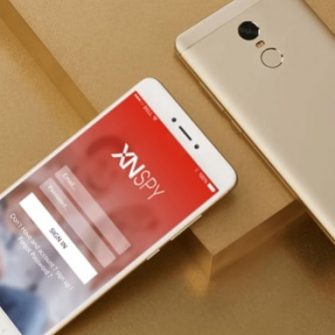 XNSPY
The app can be used to monitor calls, messages, location, and internet activity. You can also view all installed apps, monitor what functions are being performed on the phone, and delete
all phone data at the click of a button if you feel its security has been compromised.
It's a pretty useful function. XNSPY can be installed on both Android and iOS devices. In terms of cost, you
can choose between two different versions costing USD 4.99/month and USD 7.49/month.
The app is easy to install and use as well.
You can use the app's geofencing function and link it to data regarding coronavirus hotspots.
Just mark the areas on Google Maps, and the app will begin tracking those locations. XNSPY will alert you the moment your child or another family member enters the area.
At the hands of the right user, the app can be a very powerful tool to keep your family safe from the disease and protect thier privacy.
There are plenty of other apps that can perform similar tasks, so read up on them before you install contact tracing apps on the phones of your family members.