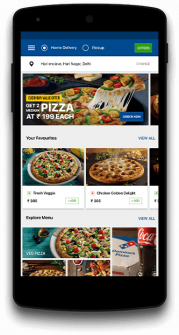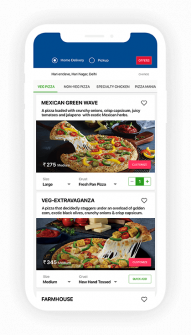 Finding the right developer for your next project is like finding a drop of unsalted water in the sea. Almost all the app development companies are providing blockchain development services but it's hard to find which ones are genuinely good.
Coming to the developer's part, blockchain is no more a thing of passion for developers. It has become a well-payed and practiced career choice. More and more developers are adding it to their skill set and more and more companies are demanding a blockchain app for themselves.
There is no denying that blockchain is going to be a big thing in the future. So if you are still debating about app development technologies, consider blockchain as a top choice. And if you are having a hard time finding the perfect blockchain developer then follow our guide below.
GUIDE: How to find perfect blockchain development services in India?
The sudden rise in demand for blockchain app developers has resulted in a shortage of resources. It has also resulted in many developers claiming to be expert developers but may not be suited as they say. To help you find the right developers, here are some steps that you can follow:
Know what you need
It is very important that you understand what you want. Unless and until that happens you won't be able to communicate your needs and requirement to the developer. There are several choices you have to make and decide on and that needs to be done first. Ask yourself, which platform do you want, iOS or Android?
Or would it be multi-device? What design you want, simple or elegant or both? If you are going for iOS app development then the developer must have mastered Swift. These are the things you should know and ask yourself.
Understand blockchain developers
Most blockchain developers are looking for more than just money. Blockchain developers are continuously trying to grow their personal brand and some look for shout outs and recommendations as well.
Sure, money will be a great motivating factor for them but they might need something more than that. If a developer is good with the technology, he will ask for a little more than usual.
Search places
There are many places you can search in order to find the perfect match. With everything going online, the internet is the first place we go for anything and everything. Online websites like UpWork, Fiverr, etc. are a platform where thousands of freelancer developers are listed with proper rating and reviews.
You can also look for blockchain developers on LinkedIn, Instagram or Facebook. Yes, these social media sites are becoming more and more professional and you can genuinely find good people to hire here. And lastly, reach out to your network and community for help.
Shortlist and communicate
Once you have searched places, try making a list of potential developers. The next thing you should be doing is having proper communication with as many as you can so that proper assessment can be done. During this conversation, there are several questions that you must ask the developer.
For instance, what kind of development have they mastered? Is it Android or iOS app development? How much will they charge for it? How much experience do they have in Blockchain? These are some basic questions that need to be asked before moving forward.
Compare and finalise
After you have talked to almost every developer that seemed right, its time to make the choice. To finalise compare all the good points of the developers and see which factors were you looking for. The things to focus on are the developer's experience, previous projects, skills and cost of blockchain development.
It is very important to see for yourself which developer's profile match with your requirement. Before you make a contract, tally properly and note down the requirements.
Make a contract
Now you have decided whom you want to hire. They might be an individual blockchain developer or a blockchain development company and you will be making a contract for the project. The contract will include all the details about the project, the cost of making an app, the time frame and other important details. A contract is important to seal everything on paper and make it legal.