A lot of people equate losing weight with being healthy.  While it is true that shedding excess pounds is good for everyone, it isn't the only marker of good health. Weight loss is just one of the results of an effective holistic program.  At Forever Strong Wellness Center, the goal is holistic health. Weight loss is not the end all, it is just the beginning. This is what the 6-Week Health Overhaul Program is about.
The 6-Week Health Overhaul Program is based on 3 pillars: education, natural remedies and holistic approach.  These 3 pillars provide the backbone to sustainable weight loss, strong physique, and a healthy lifestyle. The program consists of 6 strategies that synergistically work together to bring about health transformation.
Intensive, holistic, and personalized, this program is perfect for anyone who wants to be healthy, whether you're someone who has an illness like hypertension or diabetes, r you're simply feeling like age is catching up with you.
6 steps for 6 weeks
There are 6 steps to the program.  Starting with a health assessment, where testing and evaluation are done to determine your body composition, resting metabolic rate, cardiovascular fitness, flexibility, muscular strength, postural deviations, and risk factors for cardiovascular diseases.  Certainly, these steps entail a lot of data collection.  However, this step is crucial to develop baseline information as it is used to guide the design of your whole program.
The second step is metabolic typing, which provides information on your nutritional needs and as a result addresses issues like food cravings, hunger, low energy, weight gain, and metabolic disorders.
The third step is nutritional counselling, where food types and eating habits are learned to help you not just lose weight and sustain ideal weight, but also prevent the development of cardiovascular diseases.
The fourth step is Personal Training designed especially for you. You'll be provided a personal trainer and with the right kind of exercise, you will develop a strong physique; increase your metabolism; strengthen your immune system; and enhance your body's ability to fight aging.
The fifth step entails detoxification.   This step involves an infrared sauna to not just relax your muscles but more importantly to also flush away toxins and cleanse the body.
The sixth and final step involves Transdermal Magnesium Therapy (TMT).  TMT is meant to provide an effective means to infuse magnesium into body effectively.  Incidentally, the lack or deficiency in magnesium has been proven to lead to type 2 diabetes, high blood pressure, and heart disease.
After the 6-Week Health Overhaul Program, expect to see changes in your body and health. You will gain energy, strengthen your immune system, get rid of body aches and pains, and lose weight, of course. The 6-Week Health Overhaul Program may bring about all these benefits, but you don't have to stop after 6 weeks. Some people go for a back-to-back to help them address a serious health concern.
Essential oil therapies

Apart from the 6-Week Health Overhaul Program, Forever Strong Wellness Center also offers essential oil therapies.  These therapies are targeted to provide relief from back aches and pain, including joints and muscle discomfort.
The Raindrop Therapy is focused on the spine and uses 9 different essential oils.  The goal is to relax the spinal nerves and to provide antioxidant protection against the possible presence of microbes that lay dormant in the spine.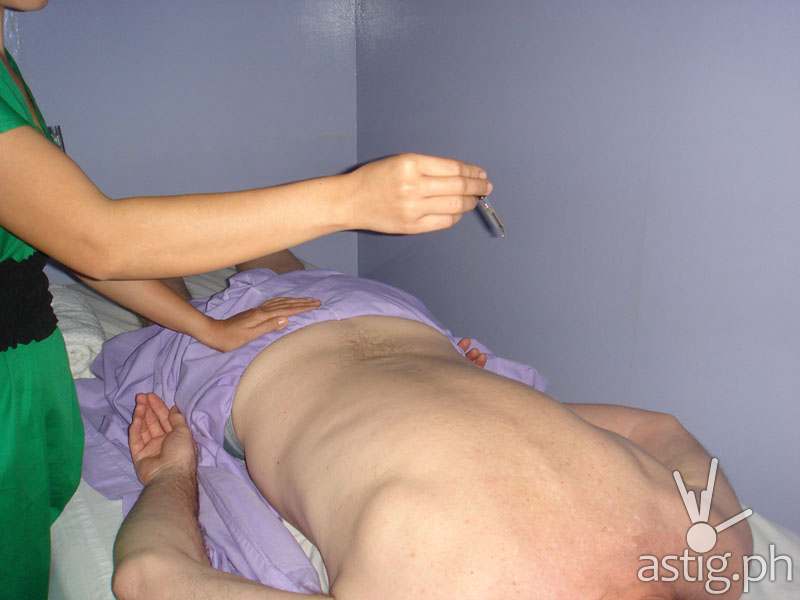 The Vita Flex Technique, on the other hand, is a therapeutic technique adapted from Oriental acupuncture, acupressure, and reflexology made more effective with the use of essential oils. It is a foot and hand massage but it rejuvenates the whole body.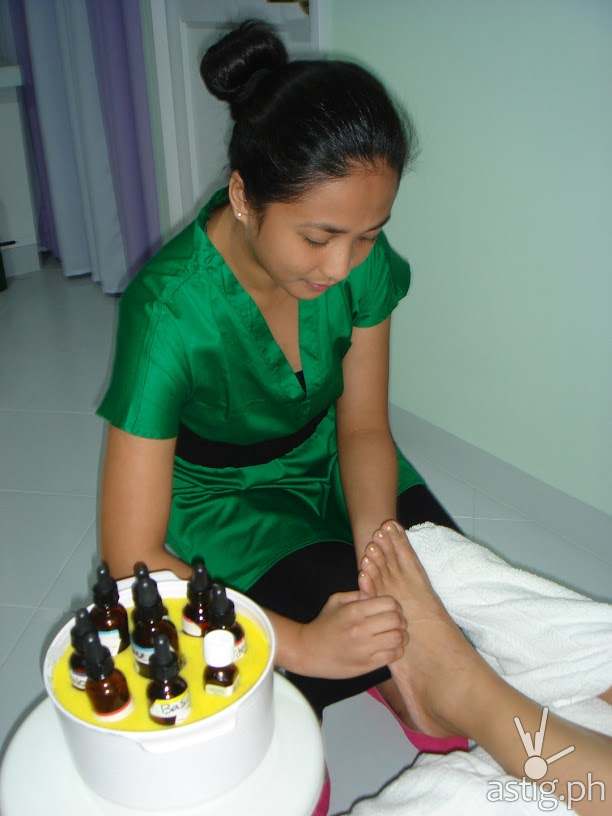 And then there is the Ortho Ease Massage, which targets deep tissues in localized areas of the body to relieve pain and discomfort. It soothes muscle aches, sprains, and minor swelling.
For middle-age adults, the programs at Forever Strong Wellness Center will provide the foundation of health so you can maintain your new weight, avoid premature aging, strengthen your immune system, get rid of body aches and pains, and gain energy.  Ms. Owen believes that a holistic approach is what it takes to become healthy and strong.  Thus, the issue with type 2 diabetes and hypertension, which most middle-age adults are predisposed to, can be prevented.
According to Lanie Owen, owner of Forever Strong Wellness, following the 3 pillars namely, education, natural remedies, and holistic approach, a person can achieve a total health transformation.  Ms. Owen holds a Bachelor of Science in Health and Wellness and Master of Science in Health Education. She is also a Certified Personal Trainer and a Certified Health Coach.  She practiced in the U.S. for over a decade before moving to the Philippines over a year ago. Visit Forever Strong Wellness at Unit 101 Richbelt Terraces, #19 Annapolis Street, Greenhills or check foreverstrong.biz, or call 7051798