Mark your calendars, Philippines' very first Cocktail Festival is here! A celebration of the Filipino cocktail scene and the warmth in its close-knit, fun-loving bartender community, this first iteration of the Manila Cocktail Festival will take place from September 12 to 14 in some of Manila's most iconic bars.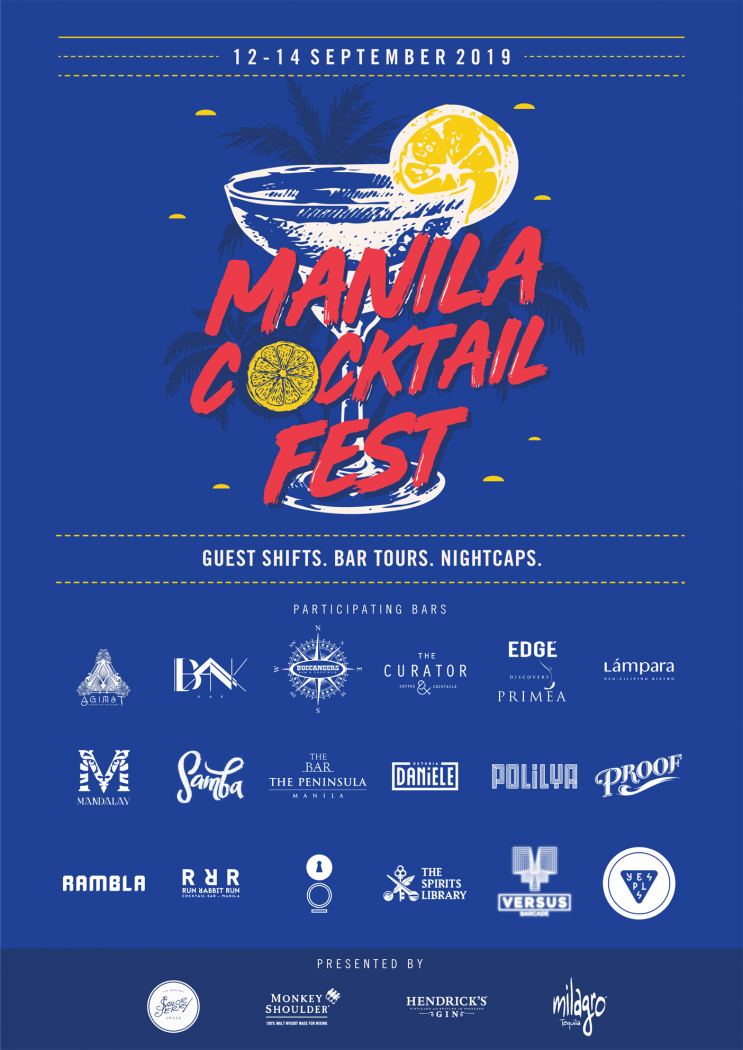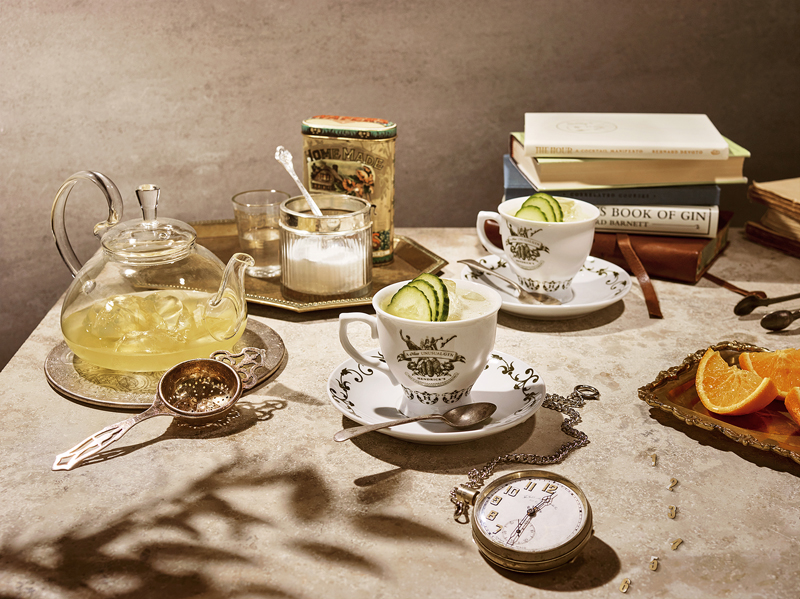 Recognizing the trailblazers who have done the country proud on the global bartending stage, this year's festival features Filipino bartenders who are currently helming bars around the region are coming home and joining forces with local icons to make some mighty tasty cocktails showing off the dynamism of the cocktail scene. 
Cocktail enthusiasts looking to get involved can attend any of the 18 guest shifts being held across Makati CBD, Poblacion and Bonifacio, sign up for a bar tour, or complete a cocktail passport to redeem exclusive MCF merchandise.
It's not all about drinking, trade-focused panels tackling topics like sustainability, service and cocktail trends will provide a platform for those in the industry to exchange knowledge and experience.
"We have come a long way since 2011 when one of the first speakeasy cocktail bars opened in the country. This year three bars were recognized in Asia's 50 Best Bars list, with many more gems to be discovered, and we are so excited to now have a platform to celebrate the cocktail scene and encourage more people to visit these great bars," said Ken Bandivas, On Trade Commercial Manager, William Grant & Sons.
For more information visit: manilacocktailfestival.com
@manilacocktailfest #MCF2019 #manilacocktailfest2019
GUESTSHIFTS
SEPTEMBER 12 (THURSDAY), BONIFACIO GLOBAL CITY
8:00 – 11:00
1               Versus Barcade Bryan Bonifacio & Steve Schneider
2                 Samba       Mel Chavez
3                 Osteria Daniele  Jon Bunoan
9:00 – 12:00
4             The Backroom    Cedric Mendoza & Gabriel Carlos
5                 Yes Please         Davide Boncimino
6                 Bank Bar   Kervin Unido & Jake Mendoza
SEPTEMBER 13 (FRIDAY), MAKATI CBD
7:00 – 10:00
1              Edge at Discovery Primea   Jon Bunoan
2                 The Peninsula Manila Joe Villanueva
8:00 – 11:00
3               Mandalay  Bryan Bonifacio & Steve Schneider
4                 Rambla Salcedo Davide Boncimino
5                 Curator      Jake Mendoza
9:00 – 12:00
6              Proof Gerry Olino/ Edrian Lim
SEPTEMBER 14 (SATURDAY), POBLACION
8:00 – 11:00
1            Lampara    Edriane Lim
9:00 – 12:00
2            Agimat       Mel Chavez
3                 Polilya        Gerry Olino
4                 Buccaneers        Joe Villanueva
10:00 – 1:00
5             The Spirits Library       Cedric Mendoza & Gabriel Carlos
6                 Run Rabbit Run Kervin Unido
BAR TOURS – Purchase nightly bar tour tickets priced at 2,100php each or get a three-night packaged at a discounted price of 5,300. This entitles consumers to a guided bar tour to four participating bars per night, priority bar seating, one cocktail per bar, limited edition MCF x Diyalogo Sticker pack, and tour service (where applicable).
COCKTAIL PASSPORT – Consumers can visit five of the participating outlets during the festival, purchase one featured drink from each of the bars to complete the cocktail passport. Redeem a limited-edition merchandise for every completed passport. Cocktail Passports are free at any of the participating outlets from September 12-14.
Manila Cocktail Festival is made possible by Hendrick's Gin, Monkey Shoulder, Sailor Jerry Rum, and Milagro Tequila.