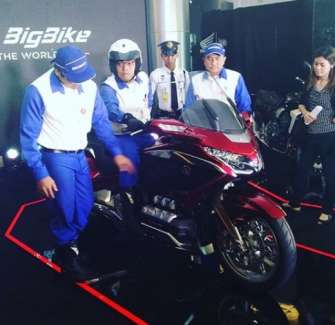 Honda Philippines launched its exciting Big Bikes with the new CB650R, Goldwing 1833cc and CB1000R last December 18, 2018 at Honda Safety Driving Center in Paranaque City.  HPI first introduced this since last 2017 because of the growing acceptance of riders. Some were sold out and many riders were asking for more.
Aside from selling more than 19.5m units for past years. Honda also supports renewable energy like the wind turbine in Romblon. Masayuki Igarashi – President & CEO Asian Honda Motor Co told us about the growing market of commuter bikes. Which sold 2.1m units in the Asian markets this year with a 14% increase when it comes to sales.
Yutaka Nakanishi, Large Project Leader of the Goldwing model.  Keeps an eye with the product focus development since 1975. Told us about the low vibration and riding comfort of the said model. Which sold 800k units to 17 different global regions. As the concept development touring made the most enjoyable handle in the history of reversing function.  As its air management cruise control wireless technology that provides pleasure to Honda's premium tourer to various customers.
During the event they allowed media to test drive the product hence, you follow the guidelines for safety reasons. Big bikes 650cc and 1000cc roadsters – can only be test driven by riders with experience in any Big Bikes displacement. But  the touring Goldwing 1800cc – can be test driven by riders with Big Bike experience of 1000cc and above as a prerequisite.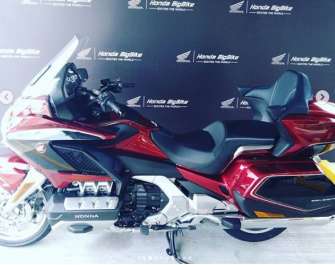 CB650R from the roadster category highlights its Neo Sports Cafe design with a modern minimalist styling concept. The 649cc monster-inline with 4 cylinder engine with an SRP around 501k.  CB1000R also in roadster category  same Neo Sport cafe design build for superior handling with an SRP of 865k pesos.
Goldwing was the highlight or the King of the event among the big bike trio. The touring model where the luxury model was rebuilt and road up for more than 40 years.  Hailed as the supreme performance tourer with 1833cc, 6 cylinder and 7 speed dual clutch transmission that provides superior riding comfort.
Can be in tour, sport, rain or econ ride mode. One of the most butt friendly motorcycle with an adjustable windscreen.  It also have a 7 inch modern interface for navigation updated to control all bike features.  Ideal for cross country or cross Philippine Provincial touring.
Ideal for long distance riding experience for you and your partner. Lets say your wife, friend or significant other. With an SRP of 1.88 million pesos. After posting this in social media couple of minutes, I received message from potential buyer asking me to post more videos.
So I just redirected them to Honda facebook fanpage. Or may visit your nearest Honda motorcycle dealer because this is available nationwide.