Huawei Watch Kids 4 Pro is a smartwatch with kid-friendly features from Huawei. It became available in the Philippine market in November 2021. It features a vibrant and fluid design, location services via built-in GPS hardware and a 5MP front camera for great video calls.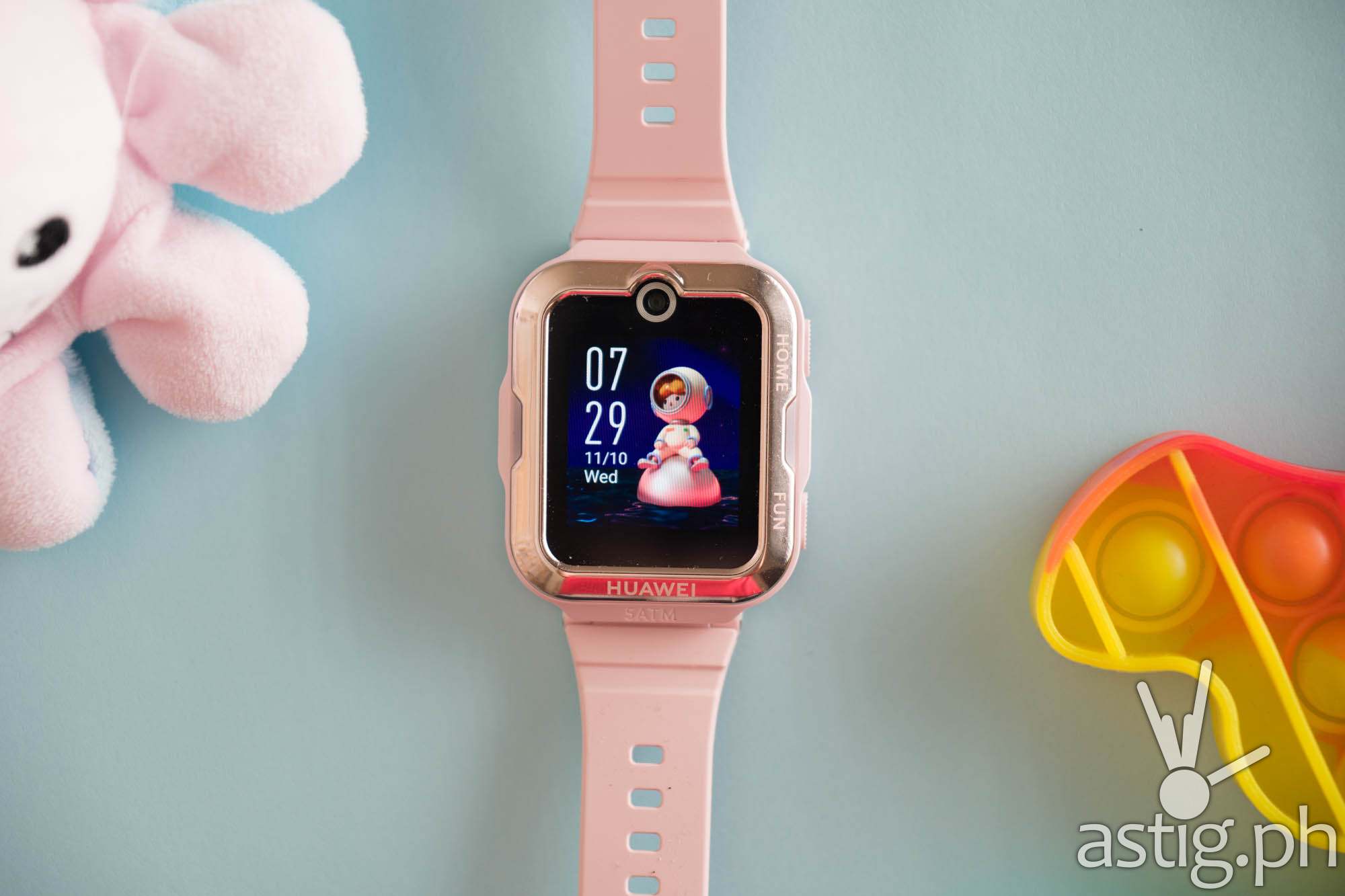 Design and features
The watch is a sporty (read: a bit bulky) smartwatch with a 1.41-inch AMOLED touchscreen and Bluetooth functionality. It has a scratch-resistant display and a silicone band that cannot be removed nor replaced.
The battery life lasts up to 2 days and can be charged by plugging it into a USB magnetic port for several hours.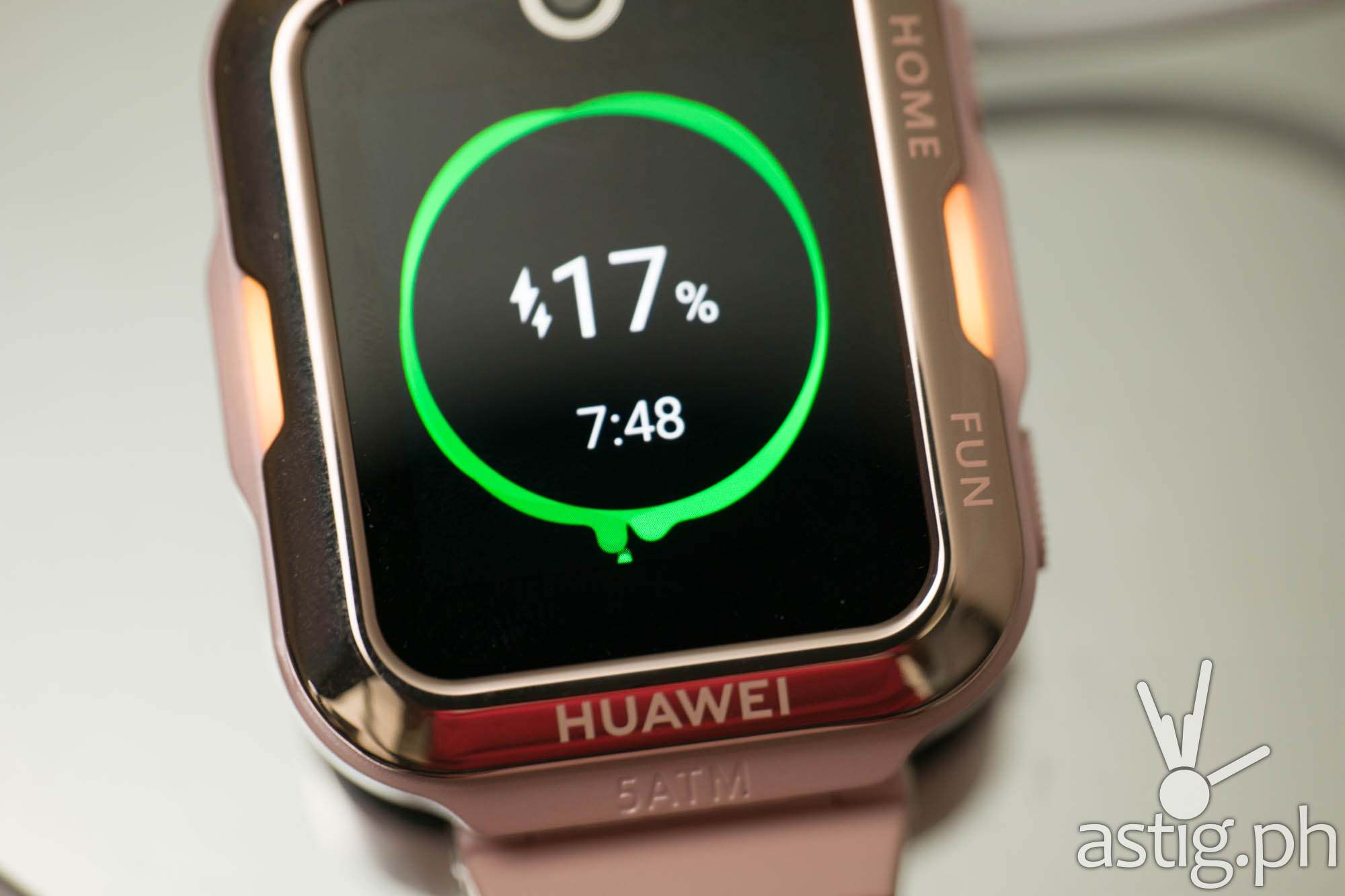 The Huawei Watch Kids 4 Pro has some great features like the workout mode that monitors the wearer's jump rope, swimming and sit-up activities, as well as a compass and sunlight detector.
We love that it comes with a pre-installed compass, so you can teach your kids how to find their way back home. It also has a flashlight function to keep children safe when walking in the dark.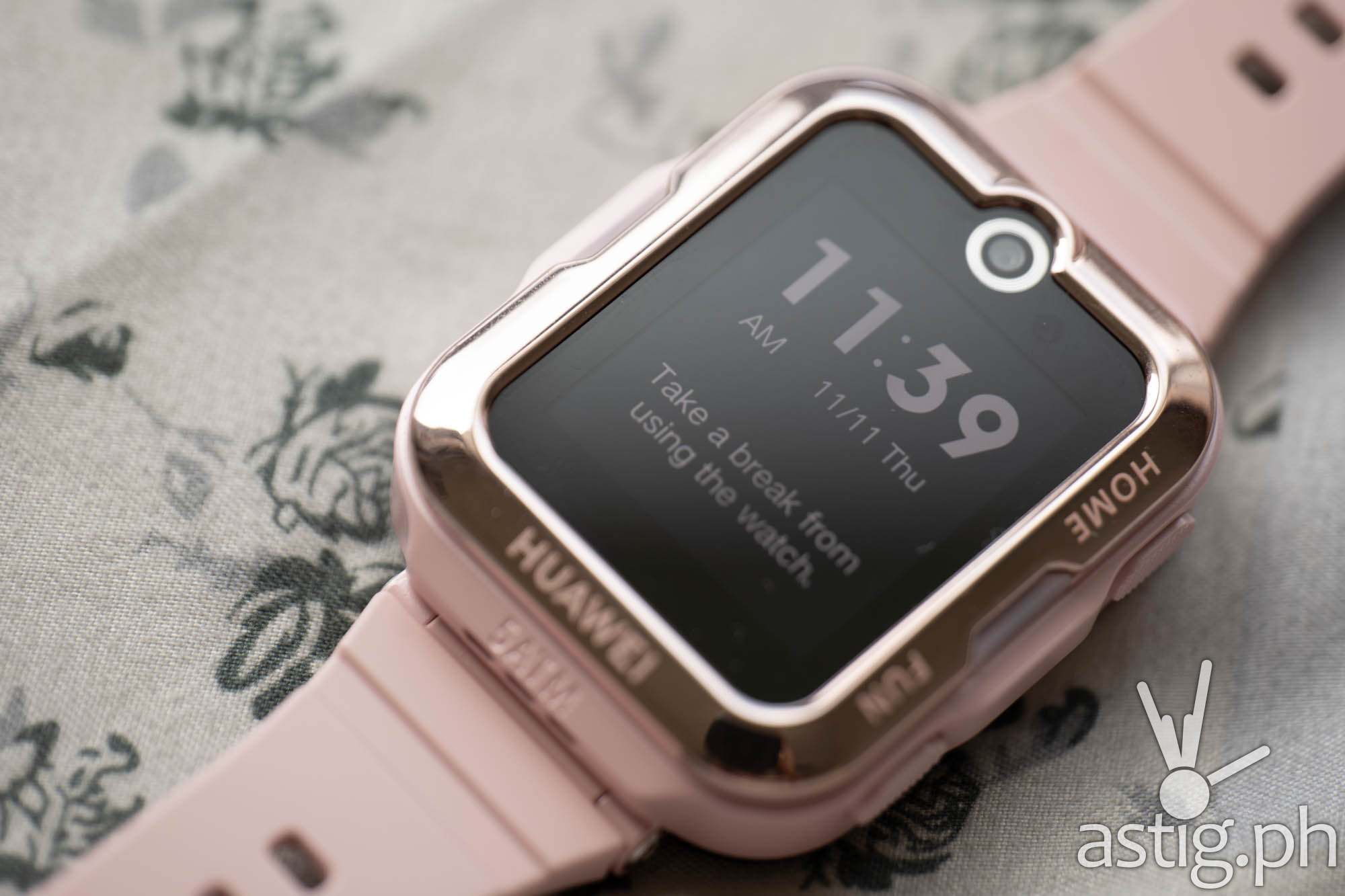 It also automatically lets users take a short break from using the watch's features so children can concentrate on other non-device activities.
Issues and limitations
The Huawei Watch Kids 4 Pro is a great smartwatch for kids, but it has its limitations. The watch's GPS and Bluetooth functions drain the battery quickly. It also has trouble connecting to some Wi-Fi networks, making video calls challenging to achieve.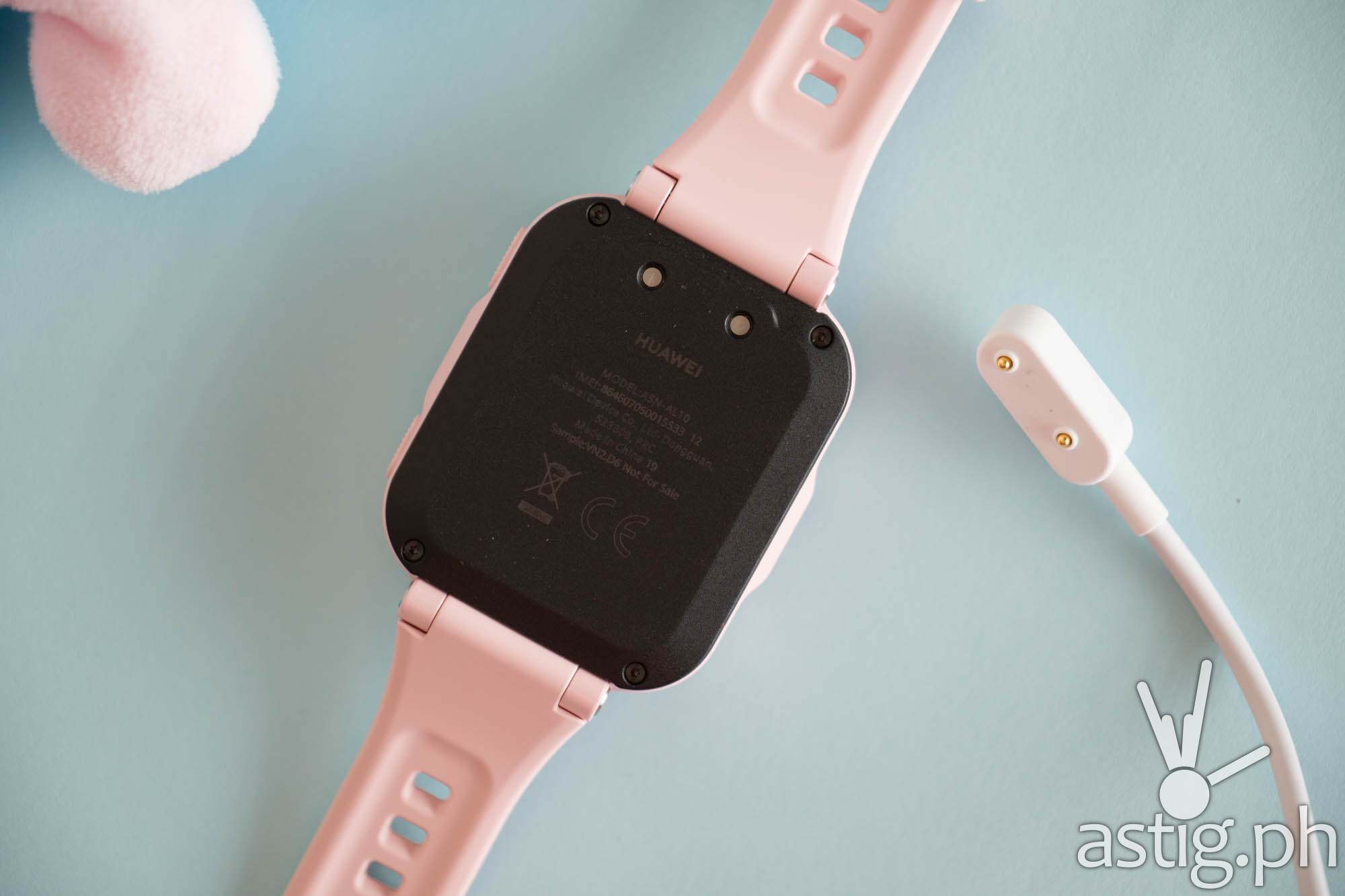 Plus, the back of the watch gets very warm and uncomfortable as you use it. Also, the take-a-break feature of the watch cannot be disabled nor adjusted, which can be an issue for parents who need to get in touch with their child immediately or in other emergencies.
What we love about this children's smart wearable
With the Huawei Watch Kids 4 Pro, you can set time limits to your child's exposure to various activities. The watch's alarm will go off, alerting your child when it's time to go home or do a different activity. The watch also sports a GPS locator and SOS button for emergency situations.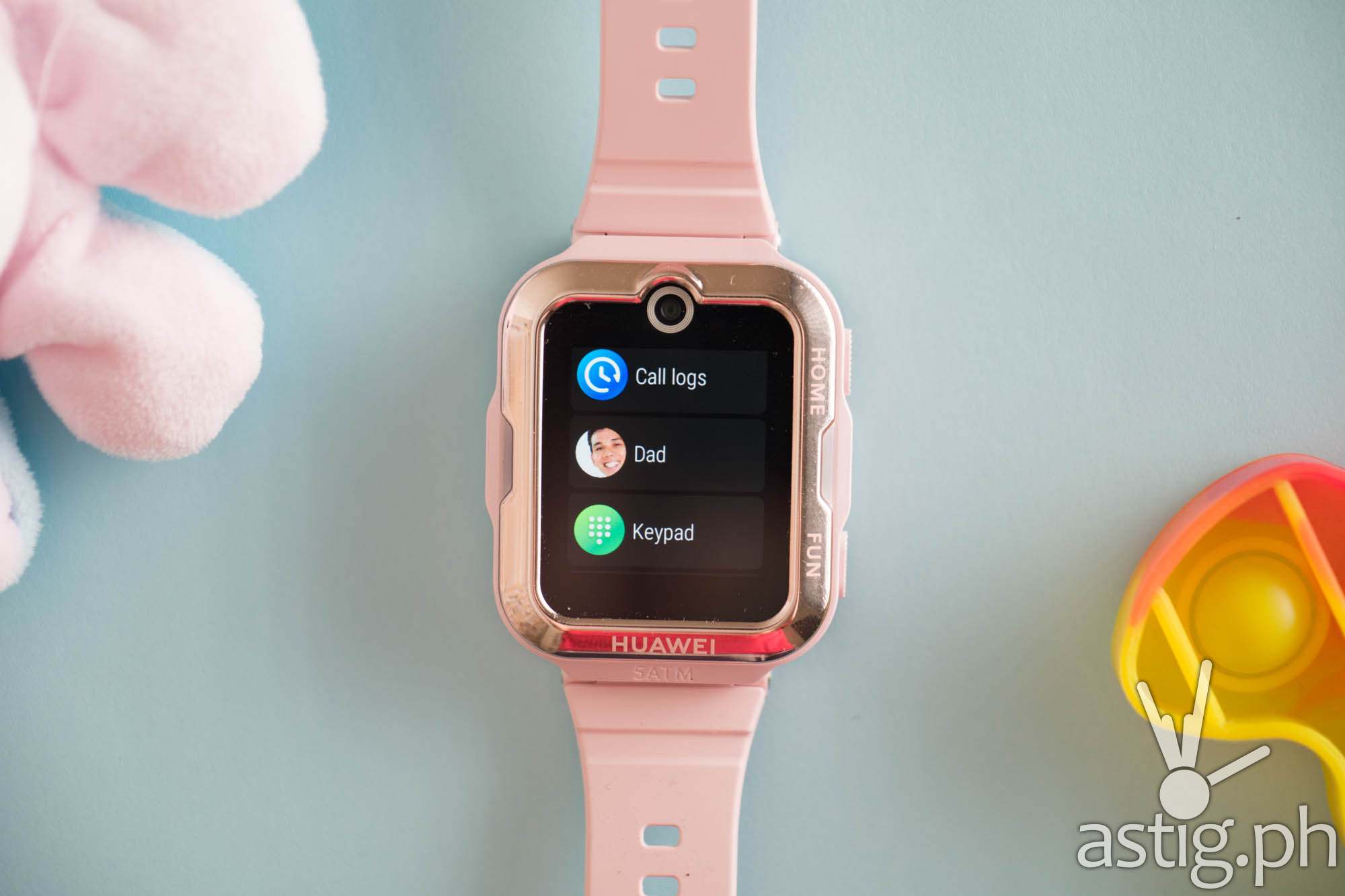 The one-button SOS emergency call function is activated once they leave the pre-set safe zone, letting them call you in an instant, together with automatically captured photos of their current location.
We also love the video call function, since audio and video are clear as long as Wi-Fi is stable in both locations.
Verdict
The Huawei Watch Kids 4 Pro is an amazing smartwatch for kids. It has a touch screen and is very easy to use. It also has excellent battery life, so your child can take it with them all day.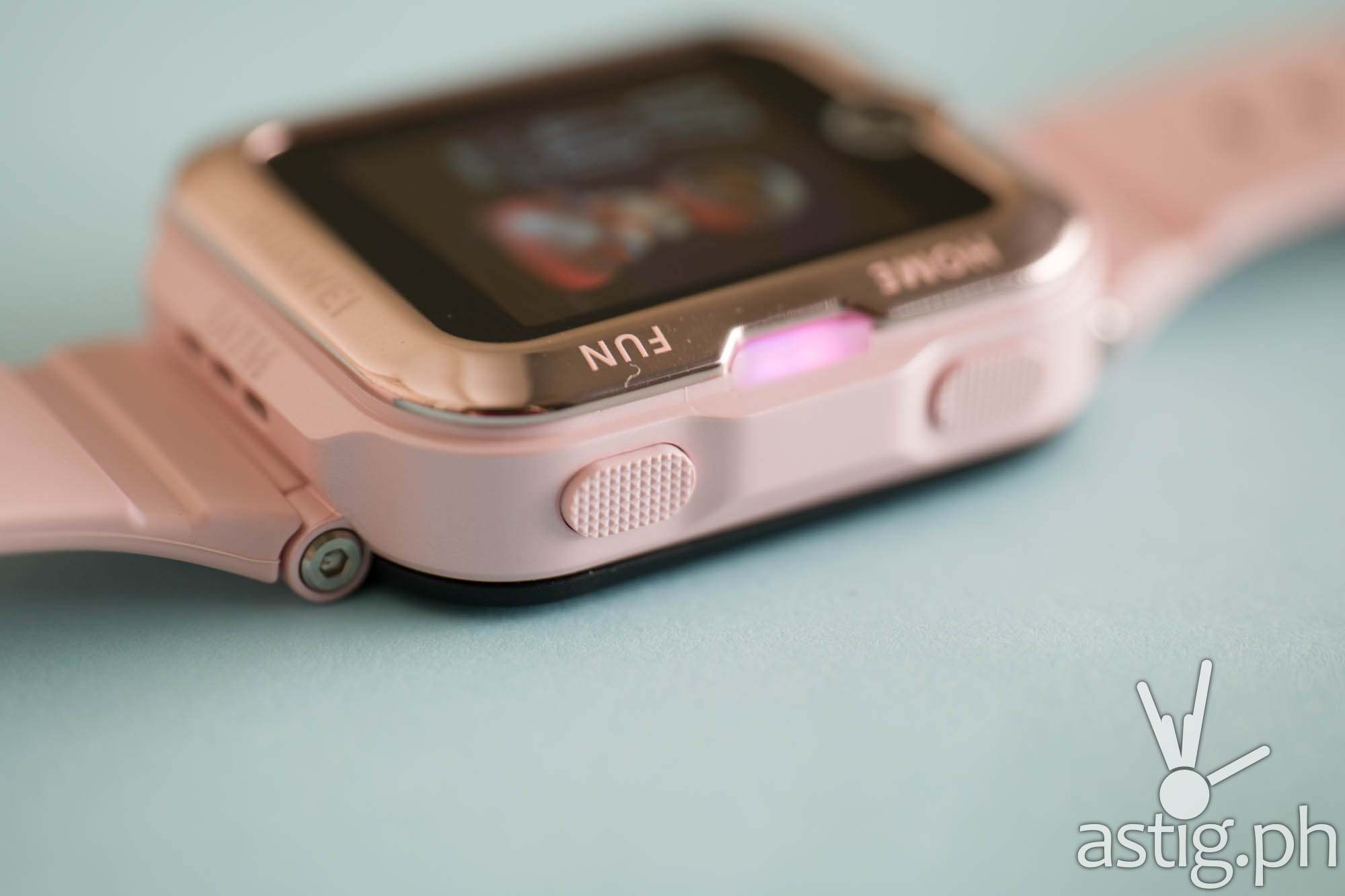 Hardware-wise, this smartwatch is good, maybe too good. If you remove all the child-friendly features, what you are left with is a great wearable with a lot of the 'Pro' features that make up a good smartwatch such as a GPS, SIM support, and a camera.
The watch is even water resistant at 5 ATM (50 meters)!
On the downside, this also means that the battery is going to drain much more quickly, and all of these powerful features come at a cost.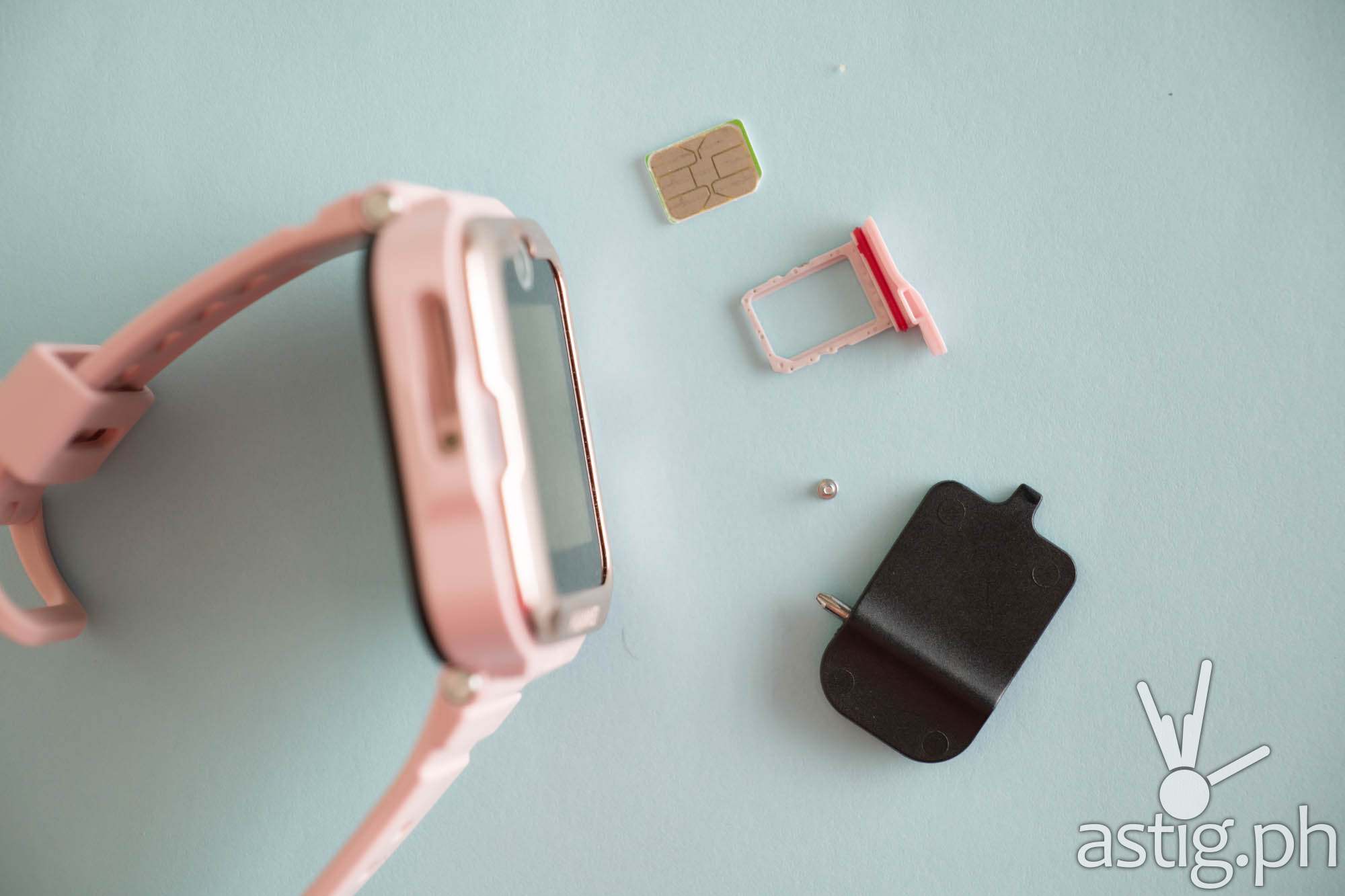 The Huawei Watch Kids 4 Pro originally retails for Php9,999 (now on sale for Php8,999!) and comes in two colors: pink and blue. It is a great watch for kids because it has an adjustable strap that can grow with your children's wrist.
This way, you don't have to buy a new watch every time they get bigger. Aside from this, the watch also has GPS connectivity and a water-resistant design so that you can track your child's location and make sure he or she is safe.