One of the things that Filipinos love doing is to watch movies and TV series. In fact, a Filipino normally spends almost 3 hours on their mobile phones watching videos, movies, and different TV shows. With this in mind, 3 of the largest companies in the Philippines decided to team up and give the gift of entertainment.
PLDT, Smart, and iFlix is pleased to announce a landmark partnership to provide iFlix's world-class service to over 70 million Smart and PLDT Home customers in the Philippines. This collaboration will allow PLDT Home, Smart, Sun, and TNT customers to enjoy tens of thousands of hours of TV shows and movies available on iFlix, whenever, wherever, at no additional cost, courtesy of Smart and PLDT.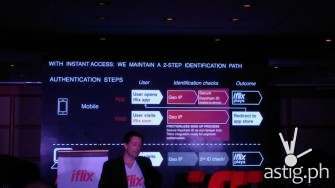 From mid-December, all Smart, Sun, and TNT subscribers will receive a 3-month iFlix subscription bundled with their existing service which is normally valued at Php387. This will be at no additional cost and will be sponsored by Smart. PLDT Home Subscribers on the other hand will enjoy 12 months of iFlix valued at Php1,584 and this applies to all DSL,Fibr, uLTEra, or Telpad plans.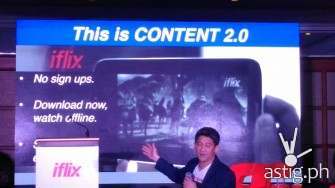 Another thing to be noted about this is INSTANT ACCESS. This collaboration between the 3 companies will enable eligible Smart customers to simply go to iFlix.com of the iFlix app and voila, they get instant access. They do not need to sign up or even sign in. This is a first of its kind because the iFlix system will just automatically recognize that the user is on a Smart connection and will tag the device using proprietary technology.
For new subscribers, iFlix offers a complimentary 30-day trial with full access to iflix's world class service, features, and content with no credit card or payment details required. Go to www.iflix.com to register.