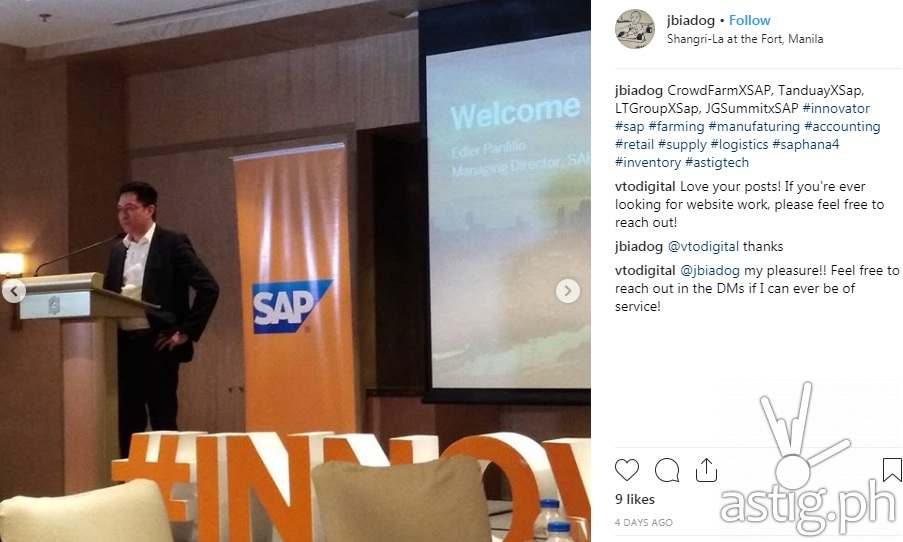 November 7, 2018 Tanduay Distillers, Inc. – Cabuyao, Laguna and Shangrila Fort Manila – Couple of days ago, In the morning I travelled to Tanduay Plant to see the birthplace of a great Rum. To see how they were produced and distributed both local and international markets.
Then back for Lunch at Shangrila BGC and then heared from the executives of Tanduay Distillers Inc., JG Summit, Globe Telecom, The Body Shop Indonesia, CrowdFarm the transformation of industries with the latest technology powered by SAP.
Just like your regular rum and wine afficionado it is good to visit its birthplace. Its 17.5 hectare home in Cabuyao facility aside from facility in the Visayas and Mindanao region producing 20 million cases in combined 3 plants. Products were mainly distributed by LT group sister company. To see how it was made and served to the public.
From mixing lab, packaging, oak barrels aging facility which smells like a foul old good tasting cheese. Now people from this plant will benefit this world class technology to increase its effeciency, productivity and can monitor thier database distribution via smart phone app.
Tanduay Distillers Inc announced that they are using SAP S4 HANA during our pre forum tour. And they will fully implement the plan by 2020. So they can optimize thier sales, admins, workforce, billing productiviy via SAP transformation plan. Shared to its stakeholders and goal overtake its competitors market share in the global arena in different geographic location.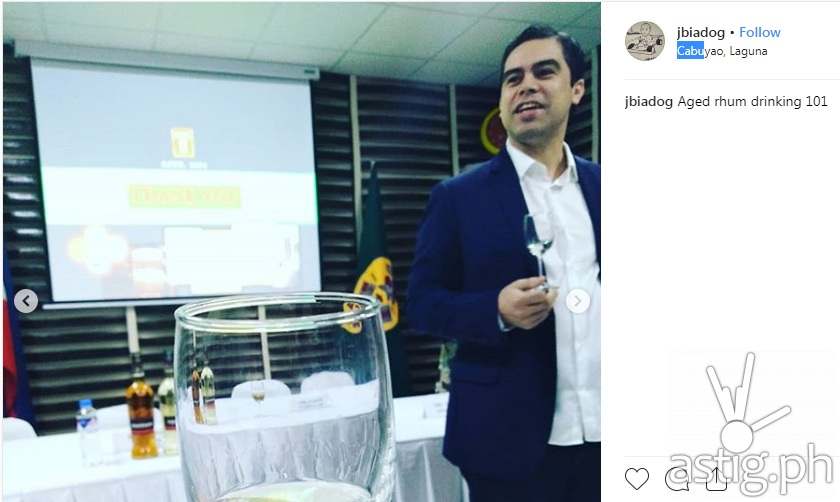 We did also a drinking 101 lesson with mixologist Lee Watson as he analyzed color and the smell of the Asian Rhum like a wine inside the glass. When it comes to tasting he teach us how to taste but not to drink.
Because weve already done that during our high school or college years. So smell it, in and out like aroma to smell the good rhum. So by tasting we taste it so we dont shoot it. Or do bottoms up like a regular tagay shot. We sip it very small amount top of the tongue and swish in our mouth 2-3 seconds and slowly swallow, thats how we taste.
Going back to Manila, Claus Andresen – President and Managing Director SAP Southeast Asia did told me a little bit backround of SAP Asia where he leads 3800 high performing team colleagues in Southeast Asia. While on coffee break before his and Edler Panlilio, Managing Director, SAP Philippines did welcome remarks.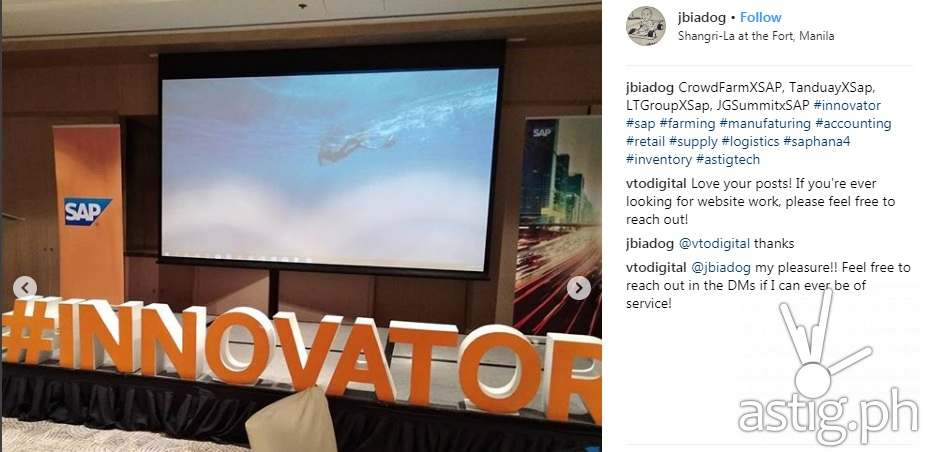 Carlos Santos, CFO of JG Summit Holdings Inc. briefed us on how they used SAP 4 HANA to almost its 200 companys. Its mostly to its company the we use daily like CebuPac, URC and Robinsons on how intelligent interprise across all business units. So its leadership forces them to transform it into intelligent interprise.
Like a machine would tell them, for example I am not well maintain or not working well. Anayltics that can predict and identify the potential problem. Balance to transform every business unit like running payroll management system via SAP. Even travel reciepts, infos and scan it via cloud so you can scan and manage it easily.
90% of JG operations were in SAP from manufacturing and costing lines. These are the bread and butter of the company. To connect those units together it to its ecosystem. So you have report, dashboard, everything is in database. Anayltics now its predictive, telling you what you can do, telling you to ship this and that, telling you if these rates is cheaper or machine is broke.
So you have multiple solution to company, so you can have partnerhip with the rigth solution company. You wont make an error in making solution solving multiple wrong problem. Or maybe give priority to a certain case, issues or problem.
Other speakers from PLDT, Chaye Cabal-Revilla, Senior VP and Group Controller of PLDT talks about Digital Transformation, Customer Experience and the CFO's role in Innovation. Executives from CrowdFarmX mentioned that farmers knowledge to world economy is now a challenge.
And then Executive from Mitsui and Mira F. Soetjipto, Human Capital Director, The Body Shop Indonesia talks about its expereince about SAP HANA in the #innovator forum themed "Powering Customer Success in SEA".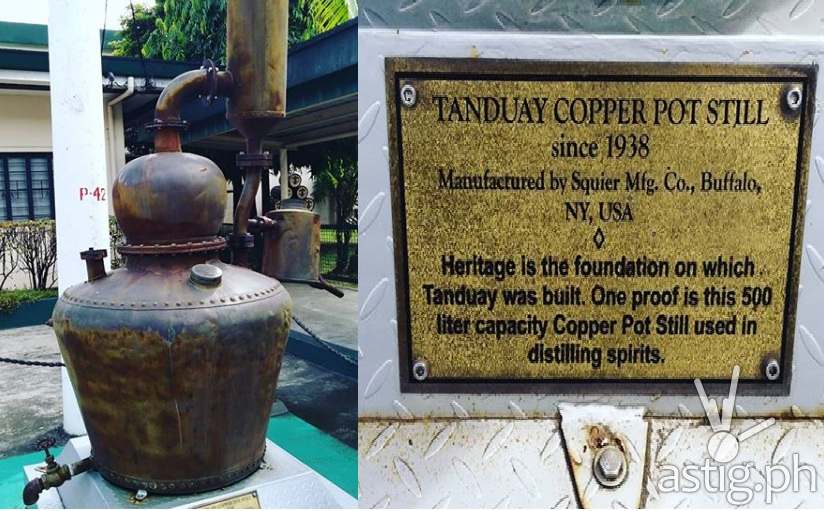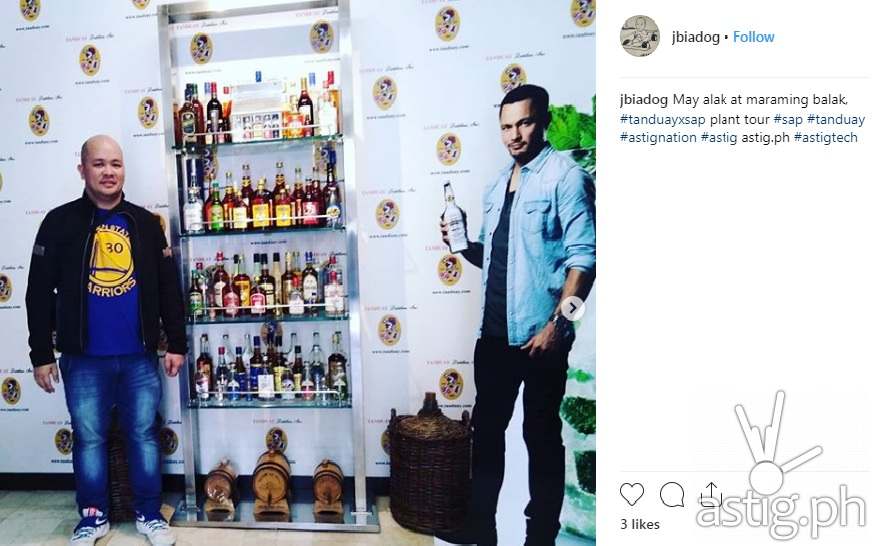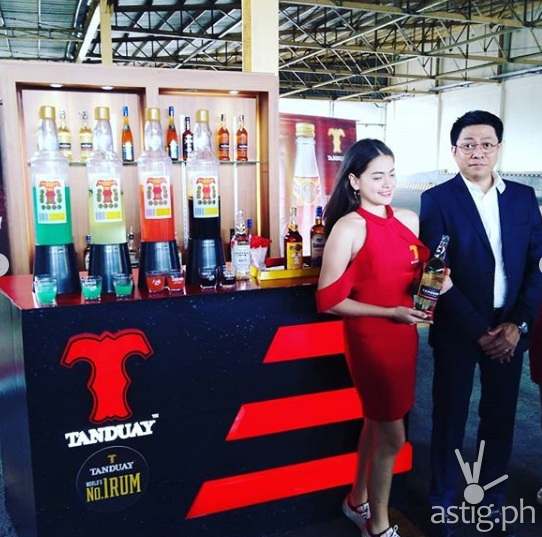 [zombify_post]