The launch of the iPhone 7 in September 2016 drew mixed reactions because of Apple's decision to remove the 3.5mm audio port.
Apple's chief executive Tim Cook described the move with one word: courage. Though the impact of this decision is yet to be seen, the company also made two other major design changes: making the phone weatherproof and adding a second camera to the iPhone 7 Plus.
Together, these three design decisions are the hallmark of a post-Steve Jobs Apple.
How has this affected the way we use the iPhone? Here's a quick summary.
What's ASTIG:
IP67 rated water and dust resistant housing
Unrivaled application and gaming performance
Arguably the best mobile camera
What's "Okay lang":
"Improved" home button feels cheap and clunky
Dual loudspeakers
The best color reproduction in a mobile display
What sucks:
You cannot charge and use a wired headset at the same time
No fast charge or wireless charging
Solid build quality made even better with weatherproofing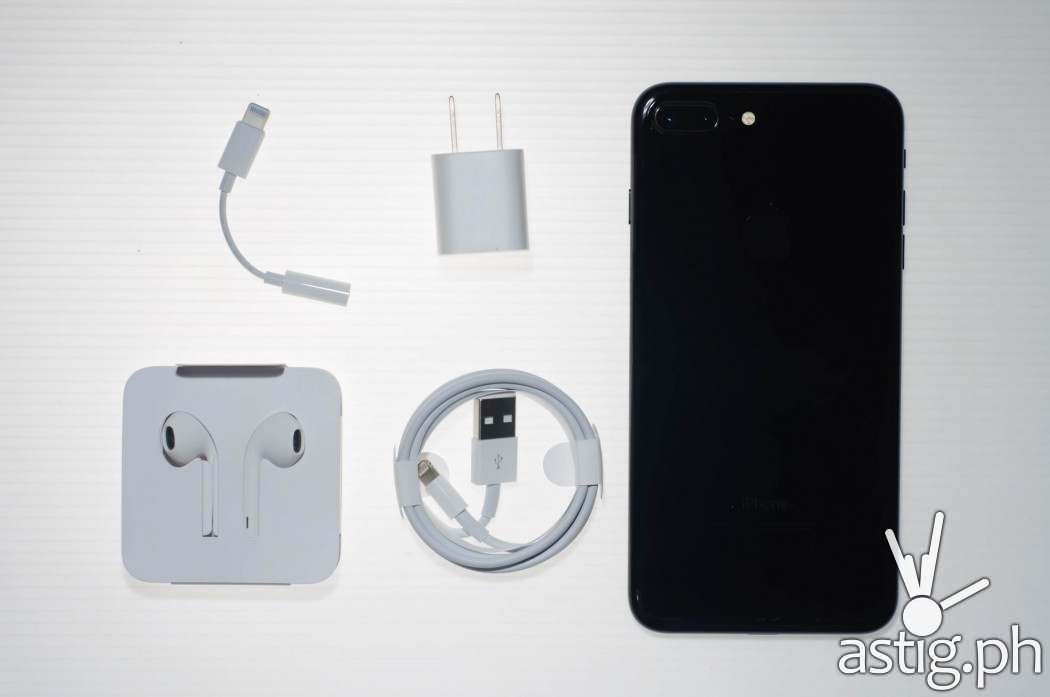 The iPhone 7 and iPhone 7 Plus proves that Apple is at the top of its game as a hardware manufacturer.
Like its predecessors, the 7 is solid and compact. This time, we get the additional benefit of dust and waterproofing, rated at IP67 (ingress protection).
Aesthetics-wise, the matte black and jet black variant look absolutely gorgeous. Apple painted over the antenna lines, giving the illusion that it is just one solid piece of metal.
Black beauty
The jet black iPhone 7 is easily our favorite – it is classy and it does not attract too much attention. People rarely recognize the black iPhone 7 in public and the ones that do recognize it, are the type of people who are savvy enough to know what you're packing.
On the downside, the jet black variant is a fingerprint magnet and scratches easily, which is a shame because you can't enjoy its beauty and keep it that way without covering it up with a case.
Remember the beautiful yet fragile ASUS ZenFone 3?
That's not the only problem.
The "improved" home button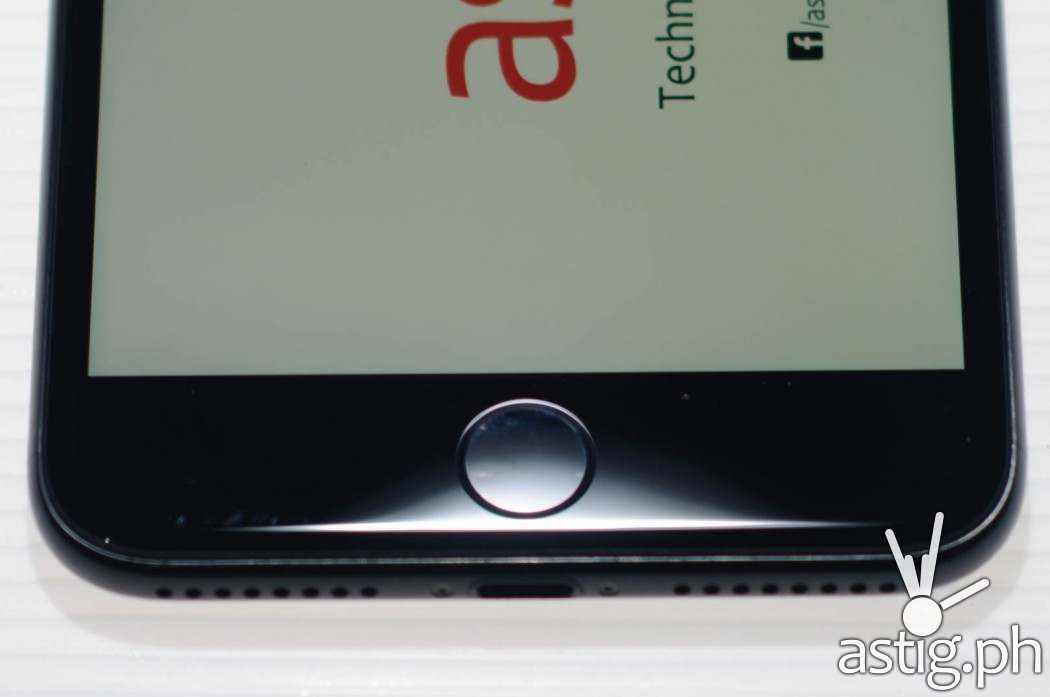 The physical home button is gone, replaced with a concave, capacitive button that also acts as a fingerprint scanner.
This not only addresses breakage of home buttons that plagued its predecessors, it also has the added effect of reducing the number of possible entry points for dust and water.
The problem with the new home button, if any, lies in the haptic feedback it provides. Press the button and you get a slight vibration coming from somewhere in the middle of the phone. It's strange and awkward and makes the phone feel cheap.
We lent the phone to long-time iPhone users and got the same feedback.
Android phones have had capacitive buttons since forever and it just feels weird, though we can certainly live with it.
The case of the missing 3.5mm port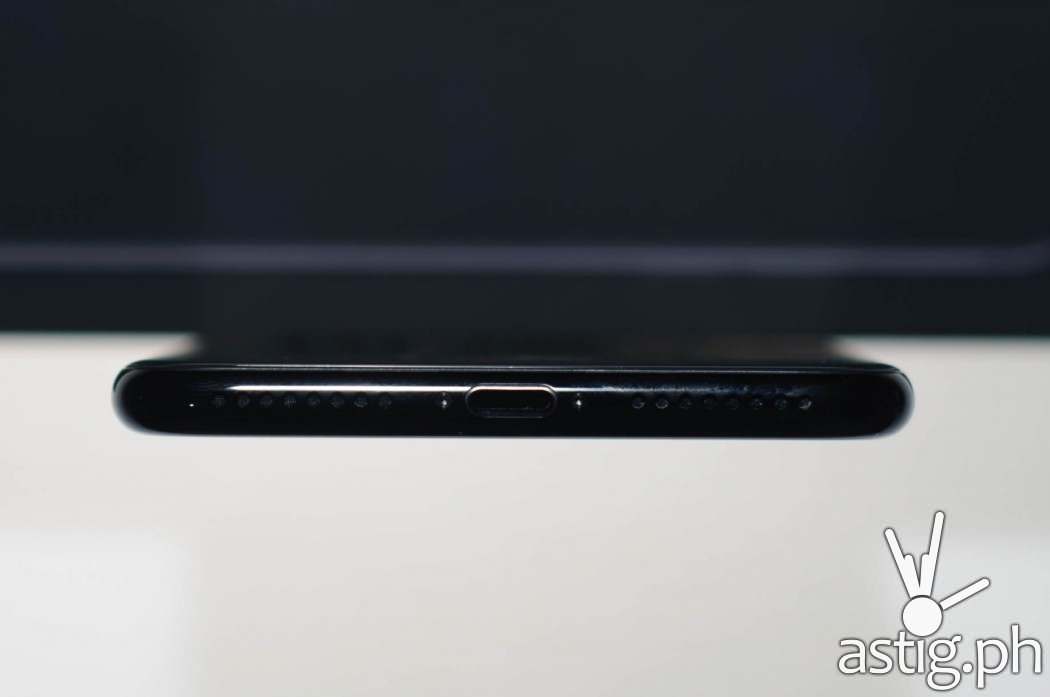 Now we get to what is arguably the most controversial design decision by Apple: the removal of the 3.5mm audio port.
Personally, the lack of a 3.5mm port is not that big of a deal since this is easily overcome by using a 3.5mm to lightning adapter.
What we find unacceptable is that we can no longer charge and listen to audio at the same time without resorting to a wireless headset.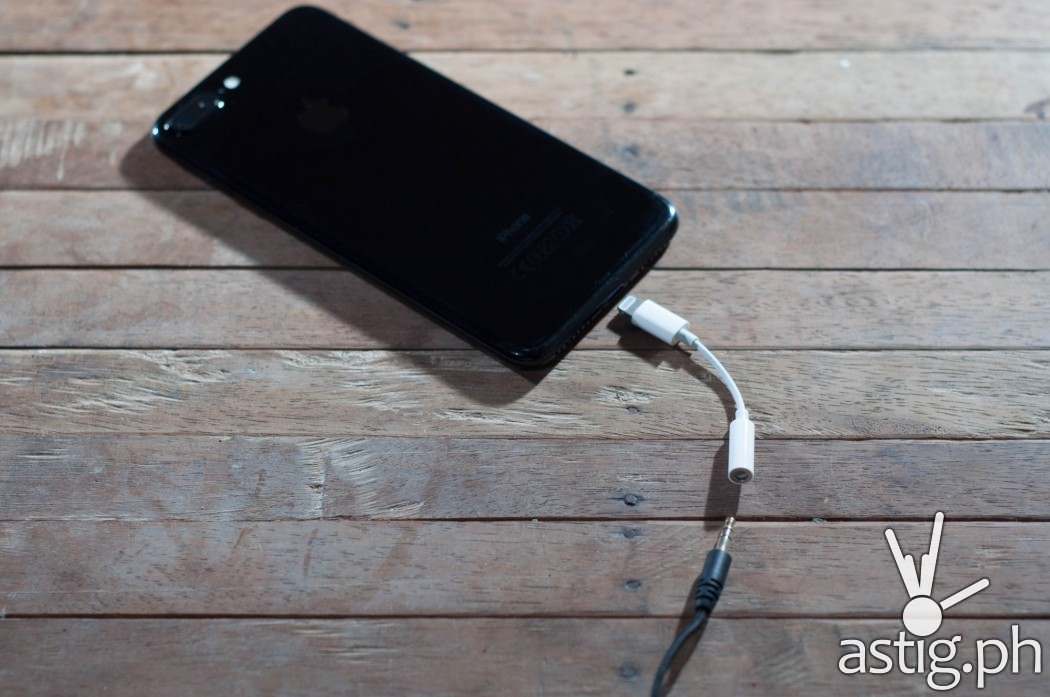 I use a Bluetooth most of the time when at work or at the gym, but I do it simply out of convenience.
I still prefer wired headsets for its superior audio quality – that, and because Bluetooth headsets have a bit of lag.
Sure, I could get a better Bluetooth headset, but if I'm spending cash on the best smartphone in the market, it should not force me to spend even more on accessories.
No fast charge or wireless charging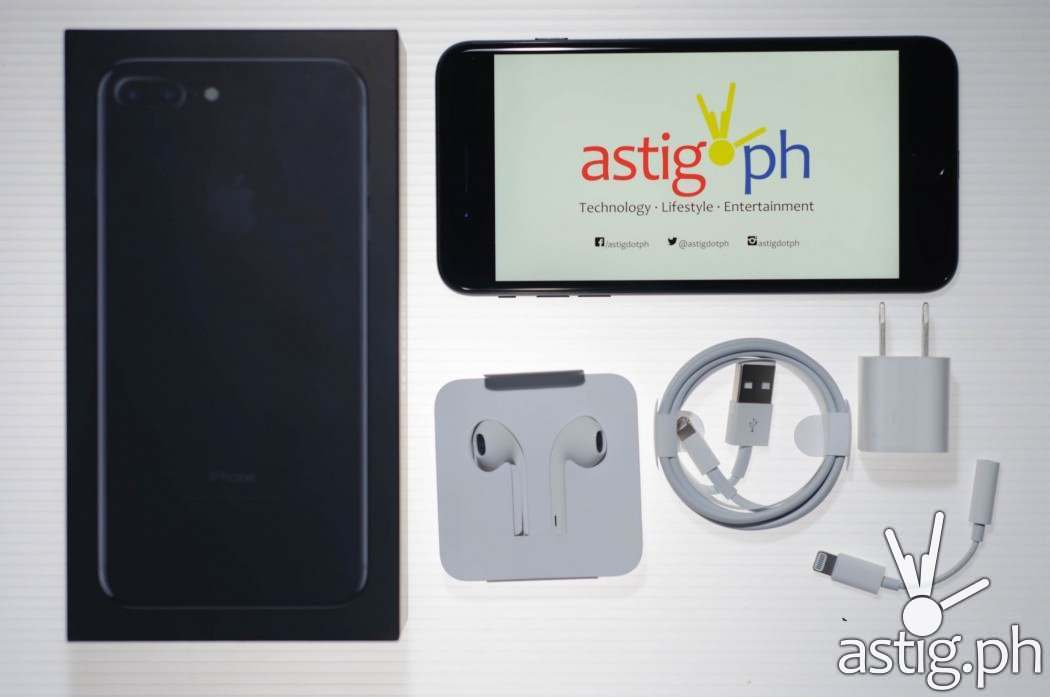 The lack of a separate audio port may not have been a huge problem if we didn't have to charge so frequently.
The iPhone 7 and the iPhone 7 Plus may have good battery lives, but I still found myself charging in the middle of the day.
This is unacceptable considering entry level Android smartphones have had fast charging capabilities for quite some time now.
Dual loudspeakers: a good feature, but of little value
Despite the lack of fast charging and removing the 3.5mm audio port, we find it perplexing that Apple managed to make room for dual loudspeakers.
Apple's engineers finally found a way to make the earpiece double as a loudspeaker, which is commendable – but has very limited use in the real world.
If we wanted to listen to audio through loudspeakers we would rather do it using a good pair of good quality external speakers.
Low resolution screen on a flagship smartphone?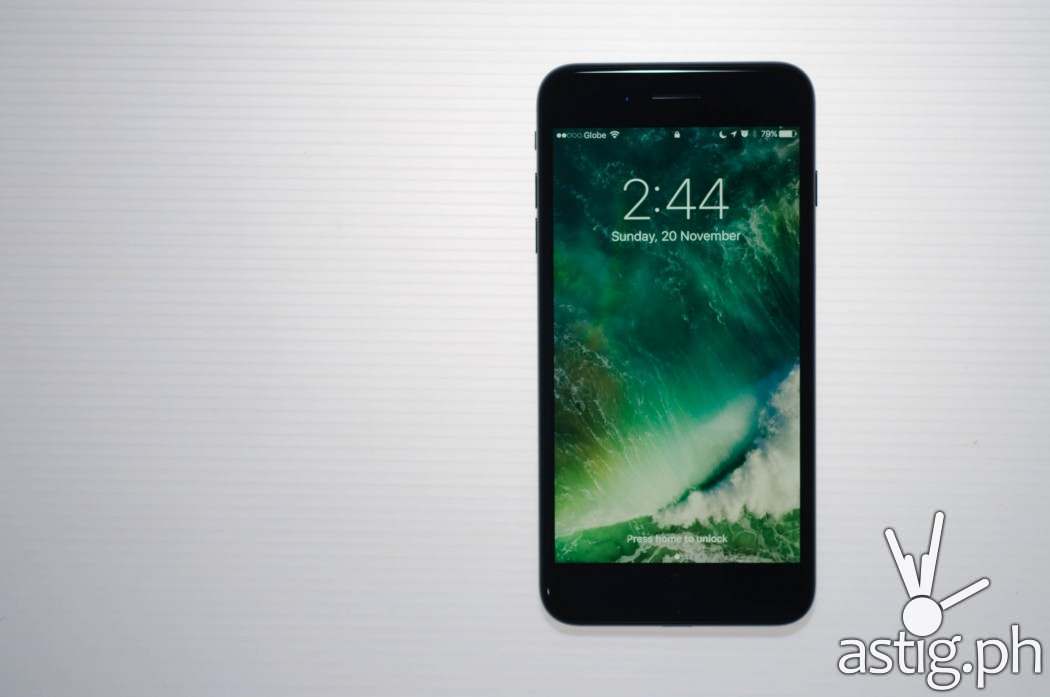 For a company that holds the trademark for "Retina Display" we find it disappointing that Apple decided to stick with a 720p LED display on the iPhone 7 and a 1080p LED display on the iPhone 7 Plus.
Flagships from Samsung, LG, and HTC have touted qHD displays for years, while Sony first introduced 4k displays on the Xperia Z5 Premium one year ago.
That said, the wide gamut display on the iPhone 7 and iPhone 7 Plus is noticeably better than anything currently available in the market, and the lab test results from Displaymate prove this.
In real world use, the difference in color reproduction is clearly distinguishable when laid side by side other phones, and the increased brightness is very useful not just for operating under direct sunlight, but functions as an effective fill light for taking selfies in complete darkness as well.
Best-in-class smartphone camera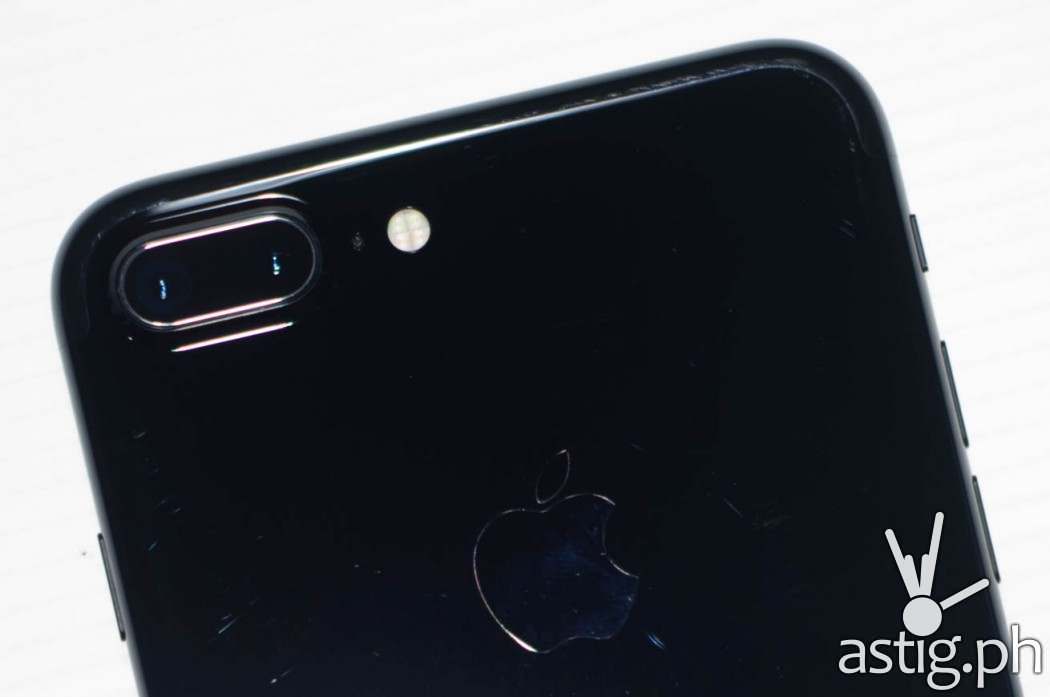 The iPhone 7 with its 12 Megapixel f/1.8 camera takes some of the best smartphone pictures we have seen so far in all situations, especially low light.
The iPhone 7 Plus takes things a step further by offering a secondary camera with a longer focal length at 56mm f/2.8.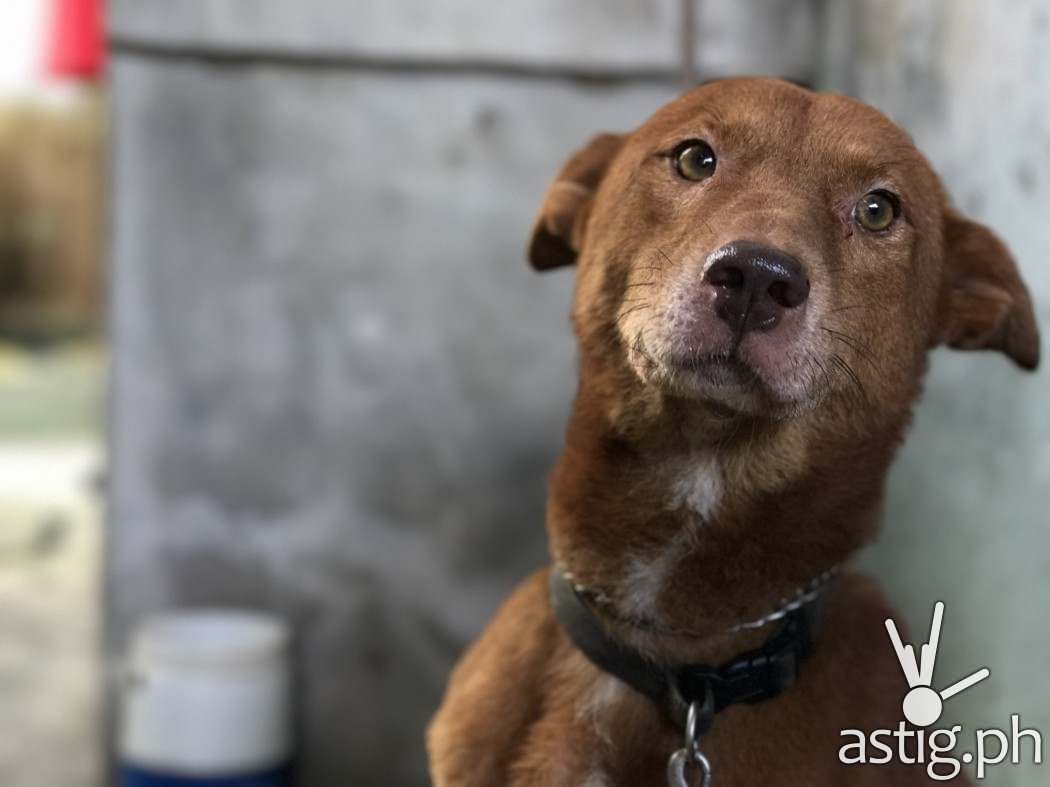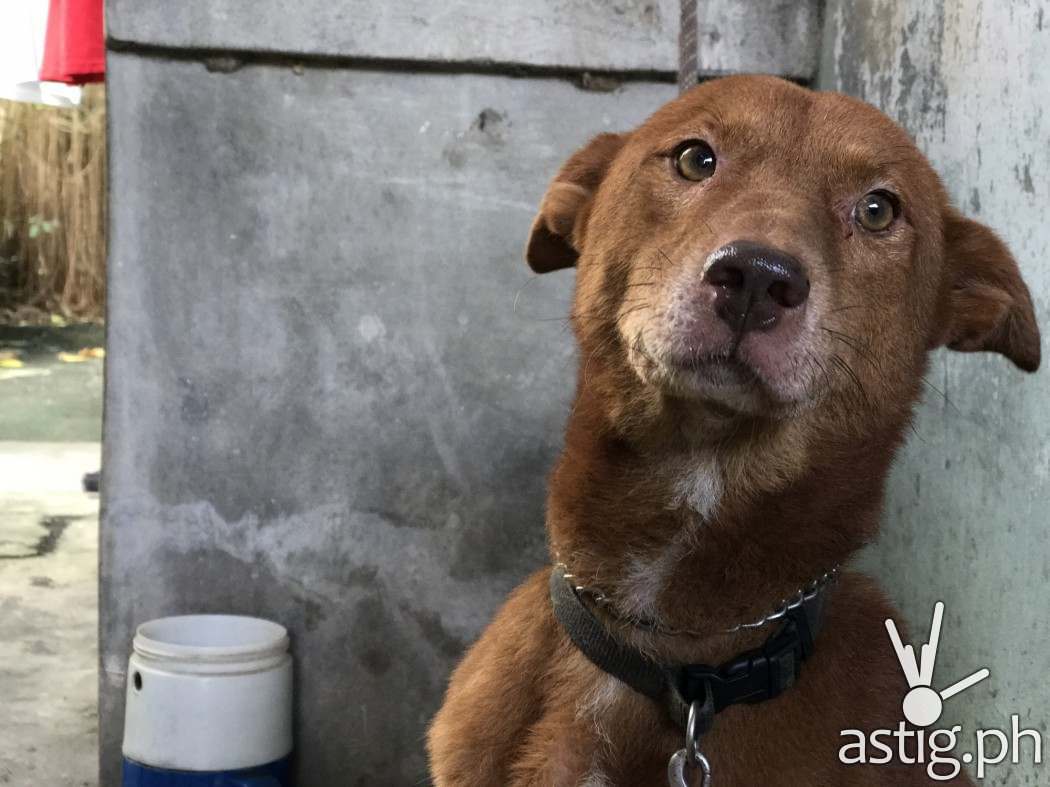 This allows you zoom in without losing image quality, in addition to "portrait mode", a feature currently in its beta testing stage that blurs the background resulting in smooth, buttery "bokeh" effect that DSLR cameras are known to produce.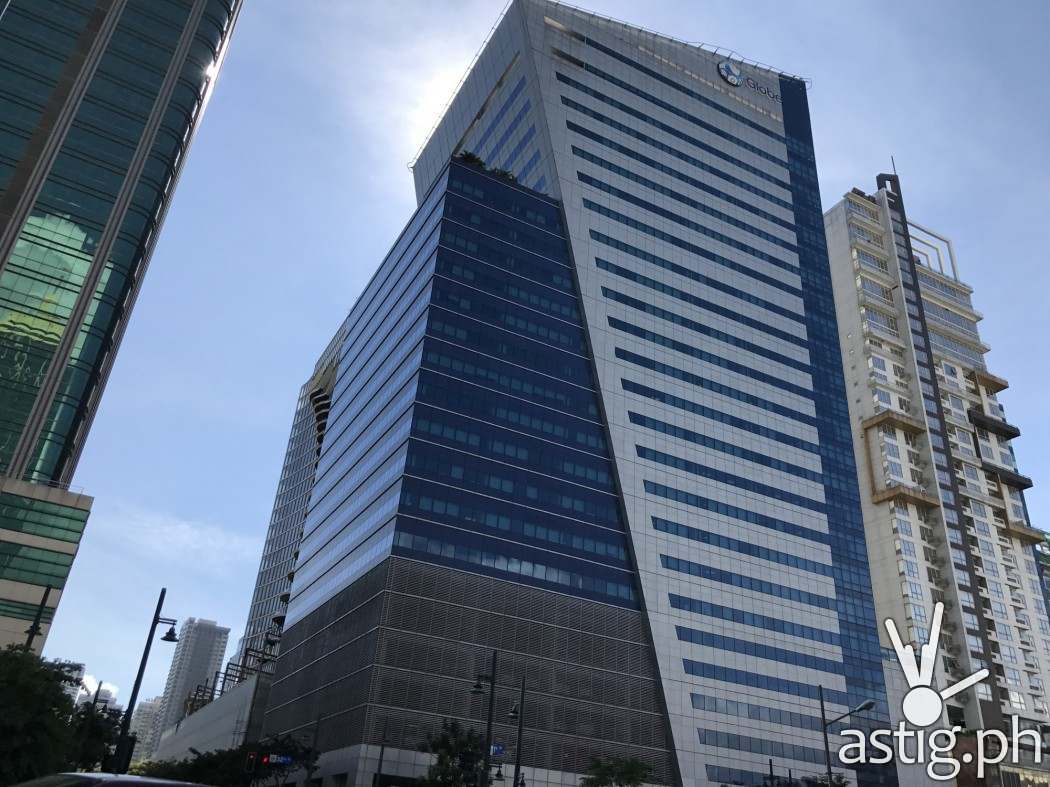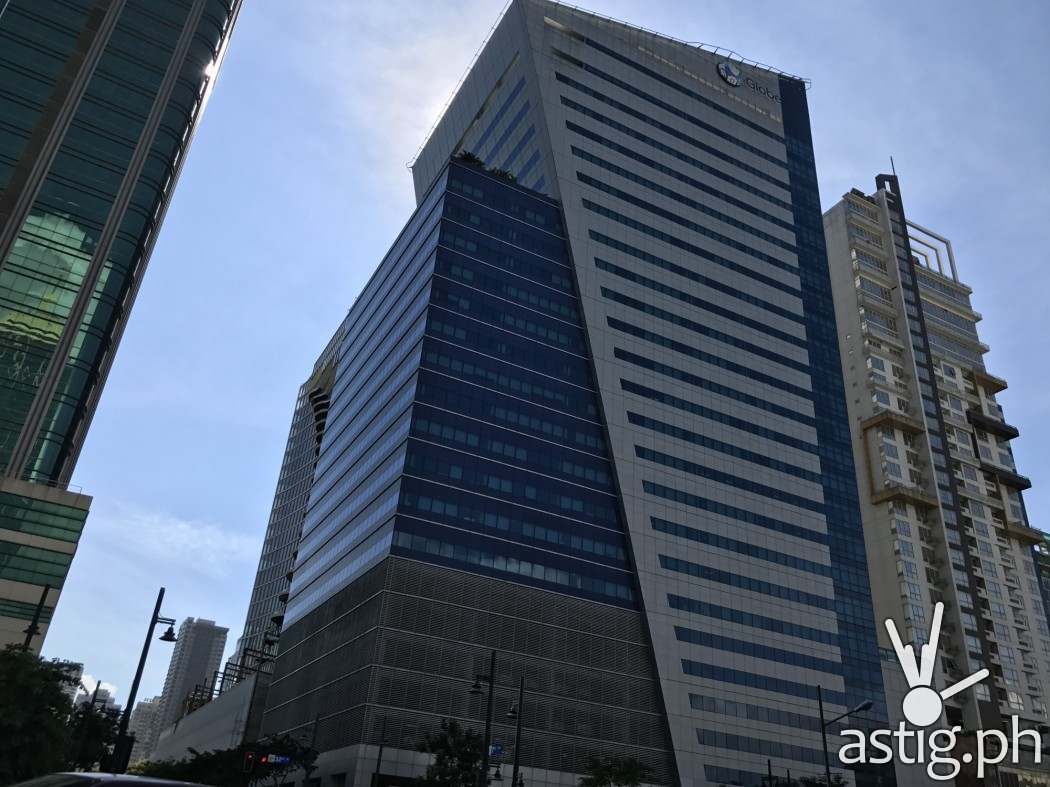 Good visual quality and low light performance both carry over to videos quite well. The added optical image stabilization provided by the wide-angle lens is an important feature that should be highlighted, as this not only aids in reducing video shake – it also aids in capturing sharper low-light photos.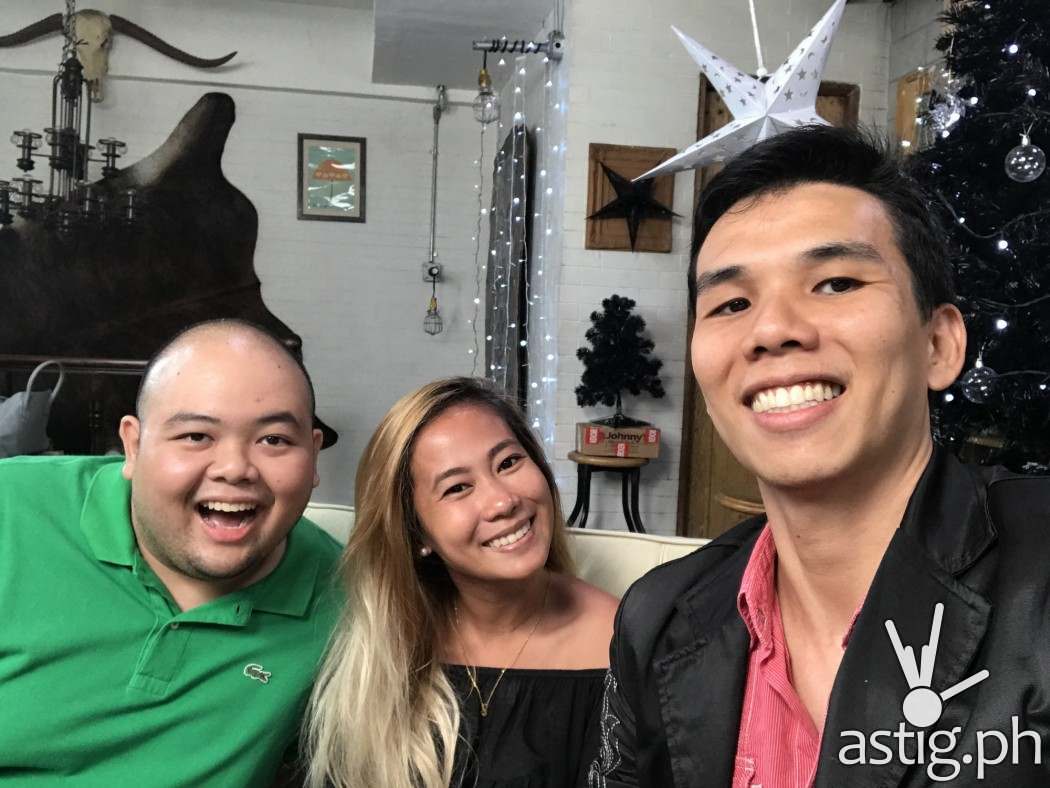 Best-in-class of performance
The iPhone 7 delivers unparalleled application performance thanks to the remarkable Apple A10 Fusion chip, which uses the 16nm FinFET process.
It is one thing to look at benchmarks and tech specs saying the A10 is faster than its predecessors by 35 percent. It is another thing to use it and actually FEEL the speed.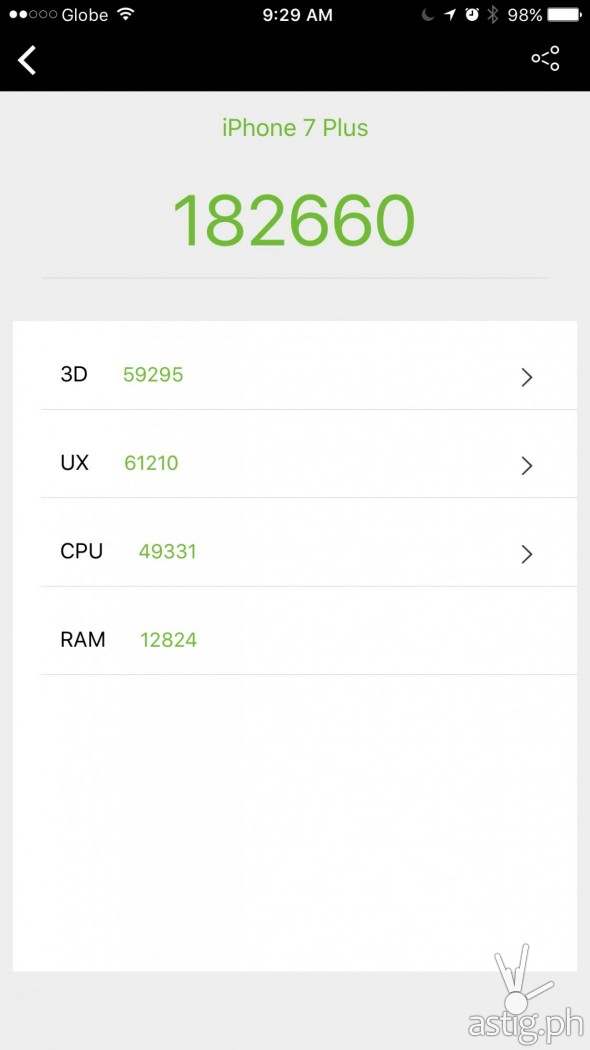 We will leave things at that because the performance of the iPhone 7 speaks for itself. We are confident that whatever you are using now, it will not disappoint – at least until we get our hands on a Google Pixel.
Verdict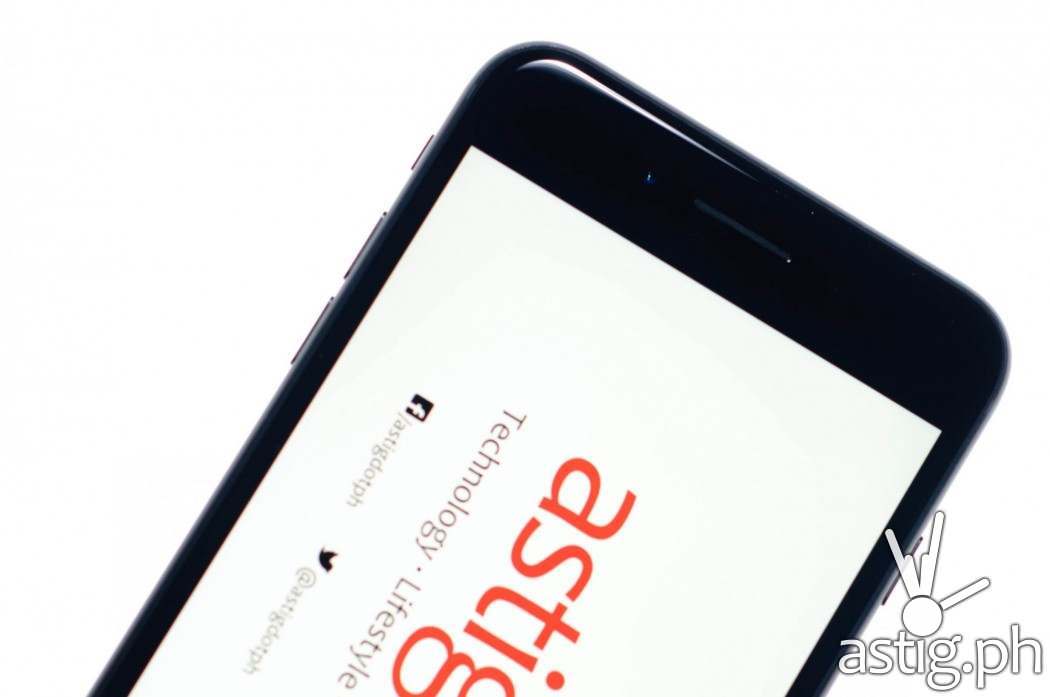 The iPhone 7 Plus is supposed to be the best that Apple's top minds can produce, and this shows in three areas: hardware design, performance, and camera. Other improvements, such as waterproofing and dual loudspeakers, have long been present in competing devices.
More importantly, competing devices offer more – at times, better – features.
At the very least, the removal of the 3.5mm port should have been replaced by something better, such as wireless inductive charging, to make it worth the change.
iPhone 7 Plus tech specs
Dimensions: 158.2 x 77.9 x 7.3 mm
Weight: 188 grams
SIM: nano-SIM (single)
Display: 5.5-inch 1920 x 1080 pixels IPS LCD (wide color gamut display)
Chipset: Apple A10 Fusion
CPU: Quad-core 2.23 GHz
GPU: Hexa-core GPU
Expansion slot: none
Memory: 4GB RAM, 32/128/256 GB ROM
Primary camera: Dual 12 MP, (28mm, f/1.8, OIS & 56mm, f/2.8) PDAF, 2x optical zoom, quad-LED (dual-tone) flash
Video: [email protected], [email protected]/60/120fps, [email protected]
Secondary camera: 7 MP, f/2.2, 32mm, [email protected], [email protected]
Loudspeaker: Stereo (dual) speakers
Battery: 2900 mAh Li-Ion (non-removable)
Colors: Jet Black, Black, Silver, Gold, Rose Gold
Features: Fingerprint sensor, IP67 certified, 3D touch
iPhone 7 Plus photos
iPhone 7 Plus sample photos (unedited)
iPhone 7 Plus sample videos (raw and unedited)
Daylight shot @ 60 FPS (raw and unedited):
Night time shot @ 120 FPS, downsampled to 60 FPS by YouTube (raw and unedited):
Price and availability
The iPhone 7 is now available from Globe Telecom for Php 2,599 / month. For more details, visit the official website.
|  Device | Plan 599 | Plan 999-1199 | Plan 1299-1699 | Plan 1799-2399 | Plan 2499-2999 |
| --- | --- | --- | --- | --- | --- |
| iPhone 7 (32 GB) | P32,400 | P25,200 | P22,800 | P14,400 | P6,000 |
| iPhone 7 (128 GB) | P38,400 | P31,200 | P28,800 | P20,400 | P12,000 |
| iPhone 7 (256 GB) | P43,200 | P37,200 | P33,600 | P26,400 | P18,000 |
| iPhone 7 Plus (32 GB) | P38,400 | P32,400 | P30,000 | P21,600 | P13,200 |
| iPhone 7 Plus (128 GB) | P44,400 | P38,400 | P34,800 | P27,600 | P19,200 |
| iPhone 7 Plus (256 GB) | P50,400 | P44,400 | P40,800 | P33,600 | P25,200 |