Are you type of guy that wants to work with environment that is full of girls?
Well, this is your chance to showcase your manhood as Japan Porn Industry needs Asian Male Porn Star.
According to FHM report, male porn stars are not enough to the growing industry that is why Japanese porn stars are now sending out SOS messages in social media to get help and relieve them of their "hard life."
In August 2014, Japanese porn actor Shimiken—also dubbed as the Japanese King of Porn—sent out a tweet that describes the current status of the porn industry in the Land of the Rising Sun.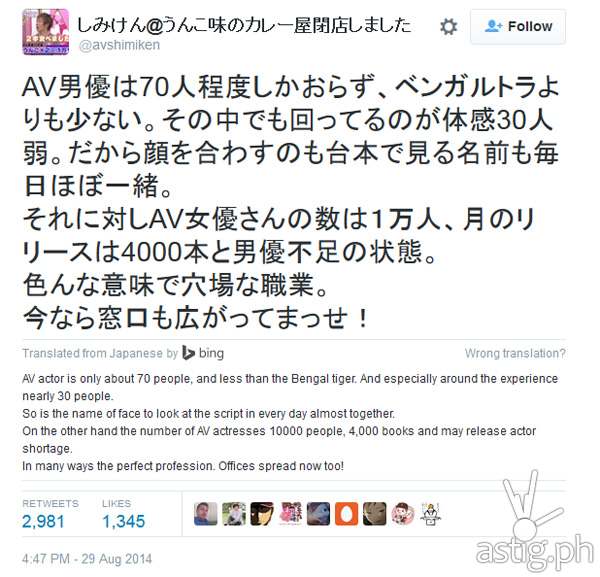 Better translated, here's what the 35-year-old porn star had to say, according to the New York Daily News:
"In this industry, there are only 70 male porn stars to 10,000 women. The number of male porn stars in Japan is less than that of Bengal tigers," he wrote. "With 4,000 new films every month, the number of male actors simply isn't enough. This industry is like a hole in the wall that needs to get bigger!"
As of today, the ratio of 70 male actors is to 10,000 female porn stars. Quite alarming for then. Take note, they're also producing thousands of adult films every month.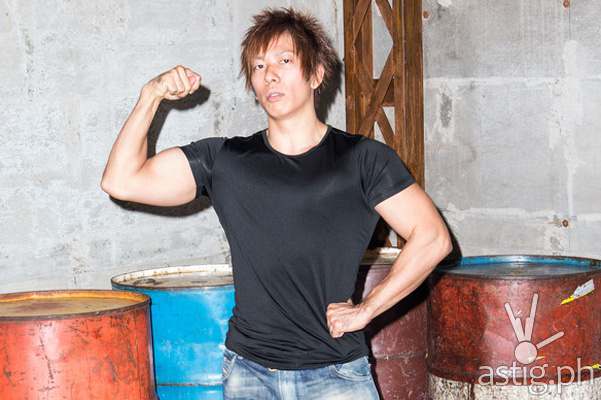 In an interview with Details Magazine, Shimiken shared that he had sex over 7,500 girls in his 19-year AV career. Because of this scarcity, production houses require him to film 21 different sex films a week. Judging by the numbers alone, you can easily tell that it's definitely exhausting, and would suck the life out of you.
So men, if you're confident enough and believe you have all the libido and endurance to help save the Japanese porn industry, then quit your jobs now, book a flight to Japan, and help Shimiken and his pals seal the holes.
After all, you'll immerse yourself with girls smoking hot Japanese girls like Maria Ozawa, it's a dream come true.