JDA Software Inc., hosted the fifth annual  JDA  Supply  Chain  ASEAN  Summit  (SCAS)  last May 23, 2019  in  City  of  Dreams, Parañaque City, showcasing its supply chain platform strategy to accelerate business' digital transformations.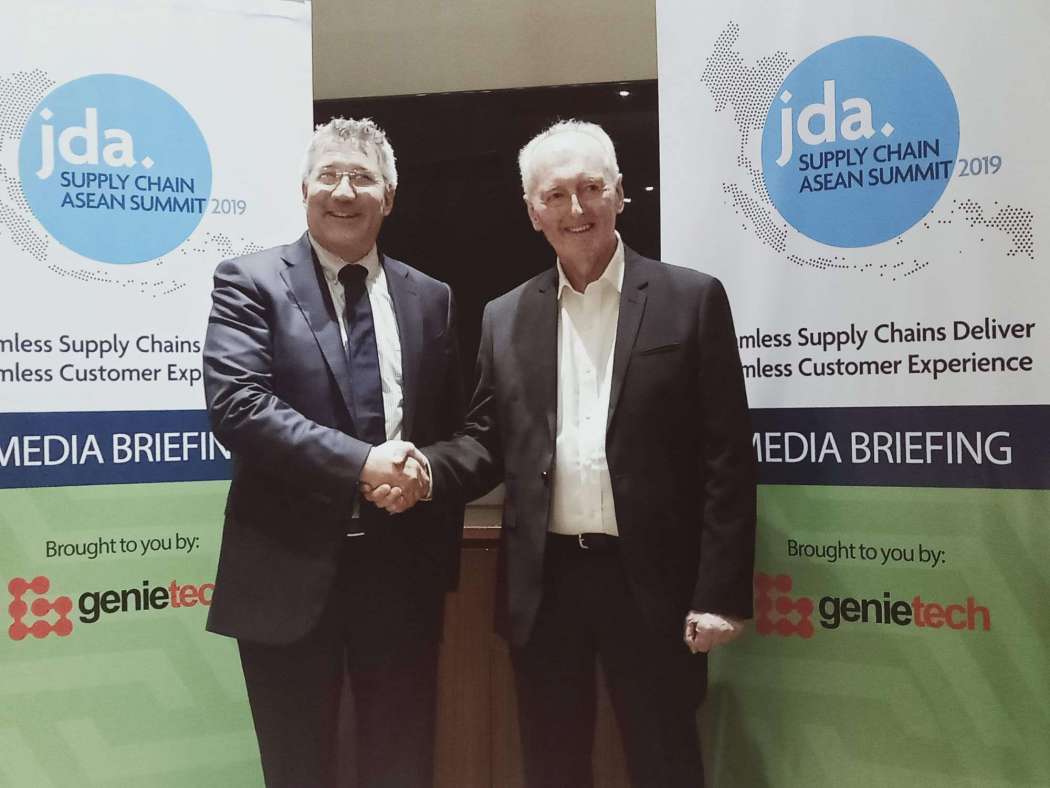 The event titled "Seamless supply chain for seamless customer experience," highlighted the  power  of  an Artificial Intelligence(AI)/Machine  Learning(ML)-enabled  SaaS  platform  that  will  allow companies increase their competitive edge and positively impact the bottom line.
As  ASEAN  businesses  strive  to  integrate  as  a  region,  JDA's  Vishal  Dhawan,  Vice President,  Growth  Markets  kicked  off  the  event  by  setting  the  context  on  how  JDA, through its cognitive, connected, end-to-end supply chain platform can help companies integrate  their  entire  supply  chain  systems  and  network  with  their  existing  and  future partner ecosystem. This, future-proof moonshot, he emphasized, was the way forward to achieving an autonomous supply chain.
In his keynote address, Martin Dube, Group Vice President, APAC, elaborated on the digital revolution trends seen in manufacturing retail and logistics domains and the power of new pervasive technologies like AI and the Internet of Things (IoT) will help drive faster results in achieving higher efficiency.
Throughout the conference, there were many key speakers that discussed a variety of topics, including the following:
   Petrus Carbonell, Head of Business Development at Lazada, gave an inspirational narration  of  the  Lazada  story,  whose  mission  is  to  accelerate  progress  in Southeast Asia through commerce and technology. He discussed how Lazada is successfully is leading the way with its vision – Lazada's Entrepreneurial Way — and had the audience in rapt attention.
   In his presentation, Daniel Kohut, Senior Director, Solutions Consulting, APAC, shared how the future of retail will be defined by delivering a seamlessly connected and curated customer experience across every touchpoint in the shopper journey.
  JDA's Senior Solutions Advisor, APAC, Santosh Bhakta, highlighted the emerging
new DNA of current supply chains and how enabling effective sales and operations
planning  can  help  achieve  higher  profitability  and  increased  margins  for  the businesses.
"Our annual user conference in the Philippines is the largest supply chain platform across manufacturing, retail and 3PL players. It has been an overwhelming response to see the enthusiasm of our customers and supply chain practitioners who join us at our event to network  with  their  peers  and  learn  more  from  the  success  stories  of  their  global
counterparts.  Our  vision  is  to  enable  them  in  their  digital  transformation  journey  and accelerate their way forward to run an autonomous supply chain that is agile, adaptive and self-learning," said Vishal Dhawan, Vice President, Growth Markets, JDA. The main sponsors  of  2019  JDA  SCAS  included  gold  partner  Genie  Technologies,  and  other sponsors Zebra Technologies and Strategic Synergy Inc.
JDA Software offers the leading supply chain management (SCM) platform powered by artificial intelligence (AI) and machine learning (ML). JDA's leading cloud  solutions manage supply chains from  end-to-end, spanning  supply  chain  and  retail  planning,  execution  and  delivery.